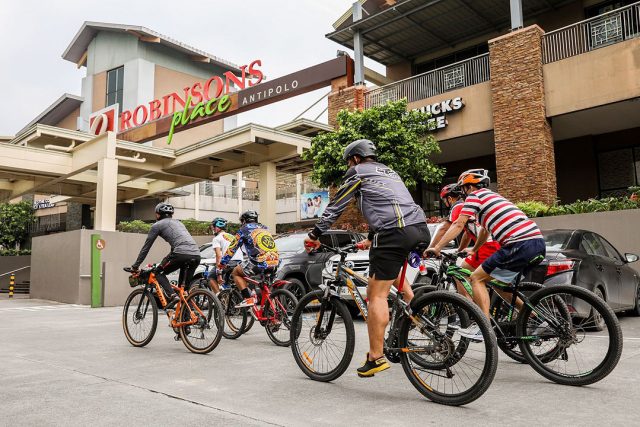 UNDERSCORING its push to promote an active and healthy lifestyle, Robinsons Malls is expanding its initiatives geared towards that with a biking fun ride set for this weekend.
Done in partnership with the National Bike Organization (NBO), the fun ride builds on the success of the Robinsons Place Manila Bike Tour in July and seeks to show the health and wellness benefits of biking as well as encourage people to pick up the activity as an eco-friendly alternative mode of transportation.
The new edition of the fun ride, happening on Sunday, Oct. 24, starts at Robinsons Metro East along Marikina-Infanta Highway in Pasig City at exactly 6 a.m., through the slopes of the Sierra Madre Mountain Range, and ends at Robinsons Place Antipolo in Rizal.
Assembly is at Robinsons Metro East's East Deck, which is located at the sixth-floor roof deck of the mall.
The fun ride is an extension of the various initiatives of Robinsons Malls with NBO, which include regular biking lessons at Robinsons Place Manila, Robinsons Magnolia, and Robinsons Metro East as well as the launch of self-service bike repair stations.
For more information on the biking fun ride and various initiatives of Robinsons Malls and NBO, check out the Robinsons Mall Facebook page and nationalbicycle.org.ph. — Michael Angelo S. Murillo