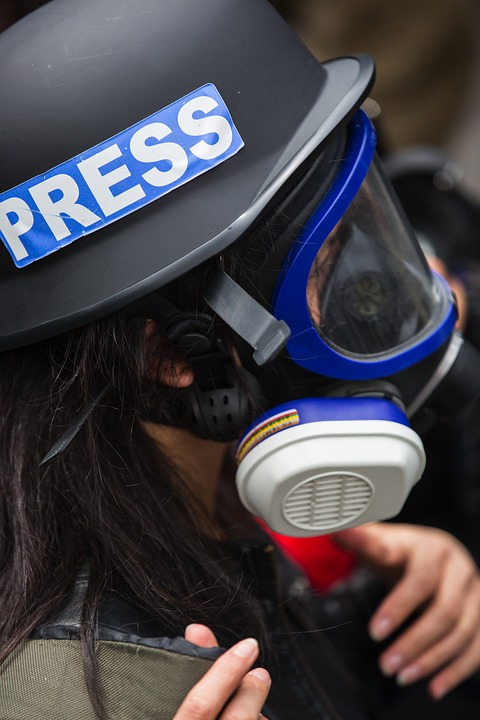 by Patricia B. Mirasol
Journalists are struggling to cope with the emotional demands of covering the pandemic, wrote Meera Selva, director of the Journalist Fellowship Program at Reuters Institute for the Study of Journalism, and Dr. Anthony Feinstein, professor of psychiatry at the University of Toronto. 
The pair conducted a study at the Reuters Institute for the Study of Journalism this June and asked a sample of 73 journalists from international organizations a set of questions on their working conditions and emotional state. 
Seventy percent said they were suffering from psychological distress. More than a quarter of the responses suggest symptoms compatible with generalized anxiety disorder, a diagnosis with symptoms such as worry, insomnia, poor concentration, and fatigue. Eleven percent had symptoms of post-traumatic stress disorder, including recurrent intrusive thoughts of COVID-19 events and feelings of guilt, fear, and anger.
Close to three-fourths—or 74%—report on health matters related to the pandemic, although only 4% were specialist health reporters prior to the coronavirus crisis. One respondent shared how it was hard "navigating the challenge of covering a global story that is both personal but professional, leading a team to do so, and having to explain a new subject in an accurate, responsible, and fast way." Another stressed about covering for colleagues who could not make it to the office because of coronavirus fears.
SUPPORT STRUCTURES
Organizations have been moderately supportive, according to the respondents, who gave an average score of 6/10 (where 10 was very supportive and 0 was not supportive). A similar rating was given on how they regard their work during the pandemic.
Freelance journalist and filmmaker Timothy McDonald said the results were not surprising, but that, "…all your respondents have a measure of job security. Go and ask a few freelancers how they're feeling about the whole industry imploding right now." Freelance journalists are particularly vulnerable as they do not have the protection of unemployment or severance pay. Ms. Selva advised editors who commission freelance reporters to keep an eye on them as they have even fewer support structures available.
 The authors stated the need to get the top-line findings out to show the need for immediate action: "We feel it is important to flag up the pressure many journalists are working under so that news media and others can consider how to respond to the problems we identify." 
POST-TRAUMATIC GROWTH
In the Philippines, which has the highest number of coronavirus cases in Southeast Asia, the health crisis adds another source of anxiety for journalists who are facing increasing hostility from the Duterte administration. 
Still, Filipino journalist Howie Severino managed to find the silver lining in the crisis. A COVID-19 survivor, he documented the journey of a pandemic frontliner in "Ako si Patient 2828" ("I Am Patient 2828") and spoke about post-traumatic growth (PTG)—or positive changes triggered by a trauma—in a recent social media post. 
According to Mr. Severino, complex emotions have to be processed after going through survivor syndrome, which is a combination of guilt, self-absorption, and depression. He offered the following steps as a roadmap to PTG: doing things for others, sharing your story with anyone who asks and cares to listen, and listening closely when others share their stories. 
"The biggest reward is just being alive and able to share a hopeful story," Mr. Severino said in a separate post.