Learn to swipe: A Q&A with Credit Card Association of the Philippines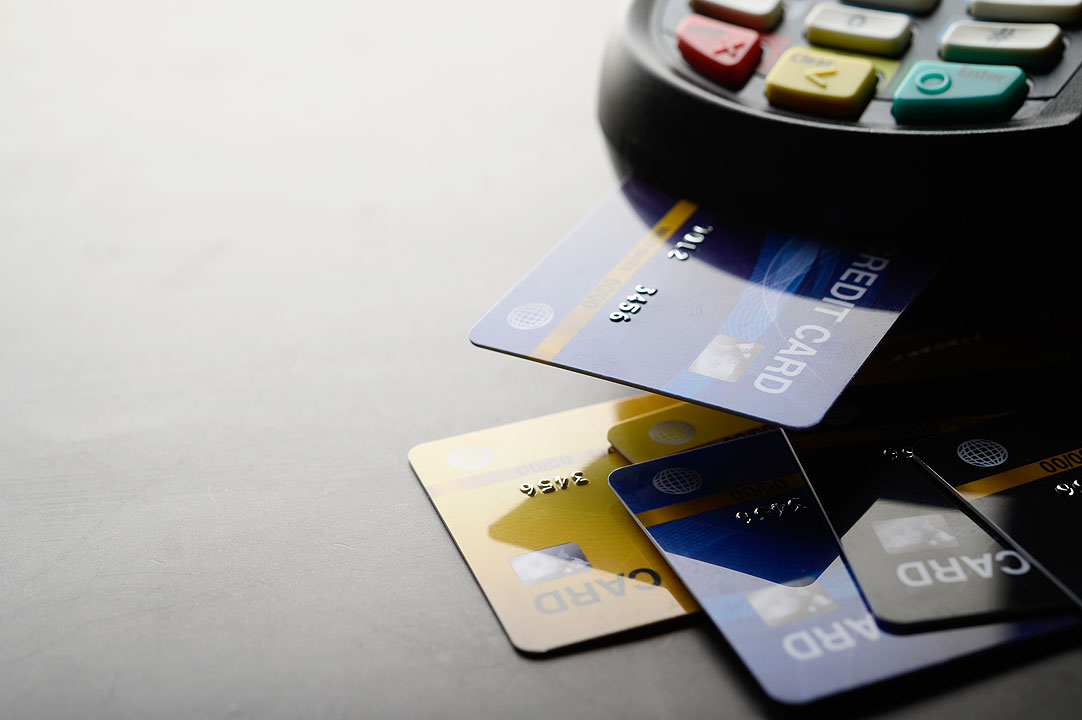 By Bernadette Therese M. Gadon, Researcher
CREDIT CARDS have long been linked to negative thoughts by Filipinos after stories of getting stuck in debt and debt collectors knocking on your houses and calling you nonstop start to spread around. Not only that, the process of acquiring a credit card seems too far-fetched for an average Filipino that most do not even consider getting one assuming that they won't be given a second thought by credit card companies.
However, with so many ways to transact your finances and the Philippine economy opening once again after the pandemic slump, banks have been advertising their credit card promos everywhere.
According to the Credit Card Association of the Philippines (CCAP), a total of 11.83 million cards have been issued in the first quarter this year, up by 14% from 10.36 million in the same quarter in 2022.
Meanwhile, universal and commercial banks' credit card receivables — transactions generated using a credit or debit card — rose by 28.4% to P572.87 billion as of end-March this year from P446.07 billion a year ago, latest preliminary data from the Bangko Sentral ng Pilipinas (BSP) showed.
These accounted for more than half of P1.06-trillion consumer loans and 5.2% of total outstanding loans of the big banks as of end-March this year.
With this rising credit card debt, how does one get and use a credit card responsibly?
Since its incorporation on Jan. 6, 1981, CCAP is an organization mediating between the credit card industry, merchant establishments, and consumers to promote wider acceptance of credit cards in the country as a "safe, reliable, and beneficial payment instrument" for Filipinos to add as a mode of payment for their daily needs.
BusinessWorld reached out to Alex Ilagan, CCAP's executive director and spokesperson, to know more about the credit card landscape, via e-mail interview.
Here's the excerpt of the interview:
What notable projects has CCAP done or been part of to promote proper use of credit cards?
Mr. Ilagan: CCAP has been conducting seminar workshops (and webinars) in major colleges and universities in Metro Manila since 2019 to educate college students on the responsible use of credit before they officially join the workforce. This year, we are offering the same seminar/workshops to schools outside Metro Manila and private companies with a large workforce, e.g., call centers, to educate their employees on the responsible use of credit. In addition to seminar workshops, CCAP also collaborates with other institutions like the BSP and the Credit Information Corp. (CIC) by participating and providing resource speakers for their consumer education programs like BSP's Annual Financial Education Stakeholders Exposition and the CIC Academy. CCAP also provides materials for cross-posting in these two institution's social media platforms in order to reach a broader segment of the population. Additionally, CCAP has been regularly sending out press releases on topics related to the proper use of credit cards.
What are the common mistakes Filipinos commit when using their credit cards and what solution can you give them to avoid making those mistakes again?
Mr. Ilagan: The most common mistake a credit cardholder commits is overspending. This happens when one takes advantage of the credit limit given to him/her and uses the limit to the max. This will often result to the cardholder not being able to pay the full amount due and decide instead to pay only the minimum amount due. By doing so, revolving interest is charged and if the cardholder continues to use the card and pays only the minimum amount due every month, interest charges could pile up and he/she will not be able to reduce the total outstanding amount. And worse, if an unexpected event happens (e.g., sickness/hospitalization, major house or car repair, etc.) that will force the cardholder to use the money intended for credit card payment to pay-off the unexpected major expenditure, the credit card payment is missed resulting to penalty charges in addition to interest. The total outstanding balance will snowball and bury the cardholder in credit card debt.
How did the pandemic change how Filipinos use their credit cards?
Mr. Ilagan: The onset of the pandemic and the resulting lockdowns increased the number of credit cardholders who use their card online.
As the economy bounces back from the pandemic-induced economic slump and credit card ads start to spread, what is your advice for first-time credit card applicants? With so many kinds of credit cards by different banks, how can Filipinos choose the best card for them? How many credit cards should an average Filipino have?
Mr. Ilagan: There are now credit cards designed for very specific lifestyles or preferences. There are cards for frequent travelers which allow one to convert their reward points to airline frequent flyer miles and allow free use of airport lounges. For the price conscious/value-seeking individual, there are cards that offer cash rebates on every kind of transaction. For the status conscious individual, there are premium cards with very high limits and special privileges like concierge services and access to exclusive destinations. For the motorists, there are cards that offer rebates on fuel purchases, discounts in auto shops, and emergency roadside assistance. For the frequent internet/e-commerce user, there are cards with enhanced security features designed for internet use. There are even cards intended exclusively for women that offers special discounts on cosmetics and in popular boutiques.
The key is to choose the card that fits your lifestyle or particular area of interest so you can derive the maximum benefit from it. Ideally, two credit cards will be enough for each individual. One is your primary card for regular use while the other one will serve as a backup. This will also make it easier for you to track your expenses.
What is a credit score? And how can first time credit card users build their credit ratings? How does a good credit score help you financially?
Mr. Ilagan: A credit score is a numeric value that indicates your credit worthiness. This is derived by credit bureaus based on several factors like your payment history, amount and tenure of your debts, frequency, and number of times you applied for a credit card or loan, etc. First time credit card users can improve their credit score by ensuring timely payment of their debts and avoiding excessive use of their credit lines or multiple application for loans and/or credit cards. A good credit score can result to a higher likelihood of approval for new loans or credit cards.
What should clients avoid when using their credit cards and when is a credit card the best option for payment? How can they maximize their credit cards to their full potential?
Mr. Ilagan: The most important thing to avoid is paying your credit card bill after the due date because it will incur unnecessary penalties and interest charges. When paying your credit card, you have to pay at least the minimum amount to avoid unnecessary charges. A credit card is the best option for paying unexpected or emergency expenses. It is also very useful for big-ticket items like appliances, electronic devices, etc. because one can opt to avail of the installment facility either at point of sale or even after you have charged the item to your credit card by simply calling the card issuer and converting your transaction to installment. This will allow you to spread the payment of big-ticket items over a longer period to ease your cash flow. Most merchants also offer zero-interest rate on installment payments for certain items.
With young Filipinos entering the workforce and managing their finances, what advice can you give to those that want to acquire a credit card? What are your tips to be a responsible credit card user?
Mr. Ilagan: One should always remember that a credit card is not "free money." All transactions charged to a credit card will have to be paid so never use it beyond your capability to repay the amount at a later date. Because of the 30-day monthly billing cycle and 21-day payment grace period provided, one can enjoy interest-free credit for up to 51 days from the date of transaction. It is therefore best to use your card just right after the billing cut-off date indicated in the billing statement because it will allow you to enjoy the longest interest free credit float.
What are your best tips for new and existing credit card users?
Mr. Ilagan: One of the most important benefits of a credit card is the convenience it provides the user. It is therefore ideal for unexpected or emergency purchase situations. It can also be used in-person or virtually and you can also use it locally or abroad.
The other most important benefit it provides is the standby credit line you can use when faced with very tight cash flow situations. It allows one to extend his/her purchasing power and spend his/her future income.
To avoid paying interest, always pay in full and on or before the due date.
An important advantage of using a credit card over cash, aside from the convenience, is the reward points (or in some cases, cash rebate) it will provide the user which can be used to avail of other additional benefits.
Security is another important advantage of a credit card over cash. In case of loss, one simply needs to call the 24-hour hotline of the card issuer to report the loss so it can be blocked.
To know more about CCAP, visit its website at www.ccap.net.ph or its Facebook page at https://www.facebook.com/CreditCardAssocPH/