PHL banks urged to be green, sustainable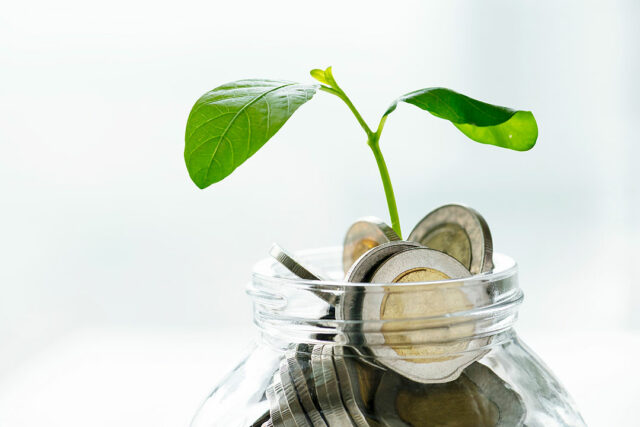 In recognizing the part of the banking industry to pursue sustainable financing or green financing in the country, the Bangko Sentral ng Pilipinas (BSP) has released the Philippine Sustainable Finance Roadmap and Sustainable Finance Guiding Principles to serve as the foundation in promoting successful strategies in implementing sustainable finance in the country.
Banks were all encouraged to study and apply all the guidelines written in the roadmap to improve the banks' process in adopting sustainable finance in their investment activities that will not only give sustainability-positive outcomes and investible returns but also environmental safety and considerations.
The roadmap, launched in October last year, formed a comprehensive approach that will serve as the foundation for effective strategies to facilitate the mainstreaming of sustainable finance in the country. Meanwhile the guiding principles establishes a common understanding among various stakeholders of the economic activities considered "sustainable."
BANKS ROLE ON SUSTAINABLE FINANCING
According to the International Capital Market Association, sustainable finance "incorporates climate, green, and social finance while also adding wider considerations concerning the longer-term economic sustainability of the organizations that are funded, as well as the role and stability of the overall financial system in which they operate."
Sustainable finance has been implemented across the financial system due to its economic benefits with the environment. Some banks have already invested even before the roadmap was released several years ahead.
Rizal Commercial Banking Corp. (RCBC) believes that good sustainable practices are a key pillar of responsible lending which impacts on the environment and communities. RCBC's Sustainability Report is in response to the BSP's call for financial institutions to be enablers of environmentally and socially responsible business decisions.
"RCBC is a pioneer in sustainable financing. Its environmental and social management system (ESMS) and its own Sustainable Finance Framework are aligned with the strategic pillars of the sustainable financing Roadmap and Guiding Principles," the bank said in an e-mail.
The lender said it has implemented its ESMS since 2011, several years ahead of the central bank's issuance for the banks to incorporate sustainability principles into their operations. It developed its own sustainable finance framework in 2019.
RCBC issued the first Peso Green and Sustainability bonds under the Association of Southeast Asian Nations (ASEAN) Sustainability Framework and the first US Dollar Sustainability bond by a Philippines corporate or bank issuer. This year, RCBC was the first bank in the Philippines to offer a Peso Green Time Deposit. All of these products offer market rates of interest. Proceeds are allocated to refinancing of the Bank's green and social asset portfolio, thus guaranteeing investors of environmentally and socially positive outcomes.
"Since the implementation of RCBC's Sustainable Finance Framework in 2019, RCBC has issued $1.4 billion in sustainable financing instruments, which attracted strong demand from investors all over the world. The P17.87 billion issuance in March 2021 was the only peso-denominated sustainability bond to be issued in the country in 2021 and the largest bond issuance in RCBC's 61-year banking history," added RCBC.
According to RCBC, these sustainable investments are offered to companies or individuals who are looking to place their funds into assets that help protect the environment with socially positive outcomes, and the economic impact or pricing was never the motivation for the issuance of these sustainable financing instruments.
"Although, it has been recently observed that there is a small pricing benefit particularly in offshore markets — this is the result of investors wanting to increase the share of these assets in their portfolios and funds dedicated solely to sustainable assets," RCBC said.
Meanwhile, Maybank Philippines, Inc. (MPI) is poised and has adopted sustainable financing, being part of the Bank's environmental social and governance (ESG) framework in their business agenda.
"MPI is leveraging on the roadmap and activities of our parent bank and its sustainability office, being the forerunner in sustainable finance/ESG in the region.
It has made the following sustainability commitments:
a.) Mobilization of 50 billion Malaysian ringgit (MYR or about $1.14 billion) in sustainable finance by 2025;
b.) Improving and the lives of one million households across ASEAN by 2025;
c.) Achieving a carbon neutral position for scope 1 and 2 emissions by 2030 and net zero carbon equivalent position by 2050; and
d.) Achieve one million hours per annum on sustainability & delivering one thousand significant sustainable development goals (SDG)-related outcomes by 2025.
"Maybank Group's focus is to integrate ESG principles into the prevailing risk management strategies as well as to bring impact to all stakeholders, internal and external," MPI Chief Risk Officer Rajagopal Ramasamy said in an e-mail.
Mr. Ramasamy said that there seems to be lack of awareness on the benefits of sustainable products, though this is viewed as not of higher risk compared to other financial instruments.
"This misperception may result in negative outcome amongst investors on green financing. Educating stakeholders on benefits of ESG/sustainable financing is crucial, thus MPI has outlined, conducted and committed to various learning and client engagement initiatives to support our sustainability agenda," Mr. Ramasamy said.
Mr. Ramasamy said that sustainability shall be embedded in business process for positive economic impact. He added that there are larger market opportunity for sustainable financing, and various elements could be incorporated to offer attractive sustainable financing solutions. Markets that are already into sustainable businesses with embodied ESG principles and players in transition towards sustainable businesses can be the target.
"Rate of return remains to be a primary objective of any investors. Hence, it is important for lenders to demonstrate to the investors the advantage in such instruments towards environment, ecosystem, and community without diminishing monetary returns," Mr. Ramasamy said.
FURTHER DEVELOPMENT
Banks plan to develop or further its involvement in green financing and develop specific strategies of action for this segment this year or in the future.
RCBC intends to provide further support for renewable energy (RE) by tapping 12 RE projects, with a combined capacity of 1.6 gigawatts (GW) in the next two years. This goal supports its public commitment to cease funding for the construction of new coal power plants (since December 2020) and gradually taper off its P42 billion coal exposure until full maturity in 2031. Since 2012, the Bank has supported around 3 GW of RE projects.
MPI will provide funding to RE-related activities and projects while reducing exposures to non-renewable energy investments such as coal-fired power plants.
MPI will also finance related businesses in the value chain financing promoting ESG. Help counter rapid global warming by supporting activities leading to net-zero carbon emissions.
According to MPI, the Maybank Group has achieved 13.6 billion Malaysia ringgit in sustainable financing to date, with 6.1 billion Malaysia ringgit worth of green buildings accounting for the largest segment. It has played a role in the world's first Islamic Green Financing in Singapore and in the first Malaysian Sustainability Sukuk.
"Maybank Philippines plans to play similar role in the Philippines for in the area of green financing, both at corporate and retail markets," Mr. Ramasamy said. — Lourdes O. Pilar