Real property valuation reform seen to boost government revenues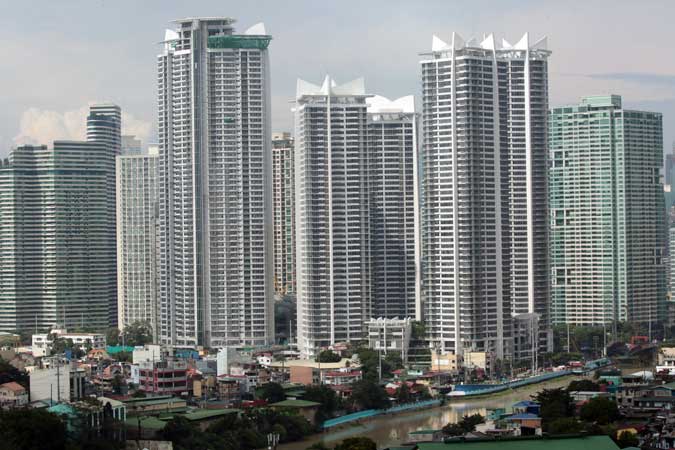 REFORMING the country's real property valuation system could generate more revenues for local government units (LGUs) and accelerate the rollout of infrastructure projects, according to experts.
In a webinar organized by the Foundation for Economic Freedom, Inc. on Wednesday, Bureau of Local Government Finance (BLGF) Director Ma. Pamela P. Quizon said the existing system is plagued with problems such as overlapping valuations, outdated rates, lack of a single oversight agency and absence of a real property electronic database.
This resulted in inefficient collection of real property taxes by LGUs, foregone revenues due to over- and under-valuation of assets, and lengthy court litigation, among other things.
She said only 45% of LGUs have updated their schedule of market values (SMV) as of March 2019, leaving the rest of 98 cities and 46 provinces with outdated SMVs.
"[Property values for public purposes are outdated because] there is no sanction for noncompliance in the regular updating of LGU schedule of fair market values and BIR (Bureau of Internal Revenue) zonal values. LGUs fail to update and revise SMVs despite statutory requirement because it is unpopular. There is a fear of political backlash. They lack technical capacity and [their budgets cannot cover] costs of revaluation," Ms. Quizon said.
The Duterte administration wants Congress to pass the proposed Real Property Valuation and Assessment Reform Act, the third part of its comprehensive tax reform program.
The House of Representatives approved its version of the bill on third reading in November 2019, while the Senate version is still pending at the committee level. The bill is part of the list of measures that the council of executive and legislative departments agreed on to pass before Congress adjourns in June.
Sought for comment, leaders in the Senate and House of Representatives did not respond at the deadline time.
Discrepancies over varying valuations of agencies also resulted in conflicts and delays in infrastructure projects, with BLGF's estimates showing 23 state agencies have their own valuations.
Transportation Undersecretary for Railways Timothy John R. Batan said the rollout of several infrastructure projects was slowed by right of way (RoW) acquisition issues.
Mr. Batan said resolving RoW issues is a long and tedious process, especially with the absence of a uniform property valuation system. Reforming real property valuation will fast-track RoW and site acquisitions for infrastructure projects, he said.
"If we have better visibility and predictability on real property valuation, which is what this reform program is seeking to achieve, then we will be able to unlock this public wealth. The measure of the public wealth of the country is largely in its land assets and if we can unlock that, then 4-5 more times projects we need to build can find its financing from internally generated (revenues through) land value creation," he said during the forum.
For instance, Mr. Batan said the government incurred around P7 billion in estimated financial losses due to delays in the implementation of the Metro Rail Transit (MRT) Line 7 and Light Rail Transit (LRT) Line 1 Cavite Extension projects. These losses are due mainly to valuation issues, additional payments to close expropriation proceedings and contingent liabilities incurred due to delayed RoW acquisition.
The estimated overall economic losses attributed to valuation issues in both railway projects totaled P31.34 billion so far, as the slow rollout also delayed the realization of economic benefits.
He said existing properties where the government's railways are situated covered 844,000 square meters (sq.m.) to date. The railway footprint is expected to increase to 18.545 million sq.m. given the state's current infrastructure pipeline.
By 2022, he said the government has to acquire RoW for 9.5 million sq.m. and 13.5 million sq.m. of project sites to establish 1,209 kilometers (km) of railways and install 168 stations where 1,381 trains will be deployed.
The proposed real property valuation reform bill aims to establish a single valuation base for taxation through SMVs of LGUs. The updated values can be used as a benchmark for other purposes as well, such as RoW acquisition, lease and rental, among other things.
"The real estate and housing development industry supports the passing of the valuation reform act. However, for it to effectively achieve its objectives, particularly, in generating investor confidence in the valuation system, checks and balances should be in place to render it truly fair, equitable and transparent especially to taxpayers," Subdivision and Housing Developers Association Chairman Rosie Tsai said during the forum. — Beatrice M. Laforga