Aboitiz allots P800M for West Cebu Estate expansion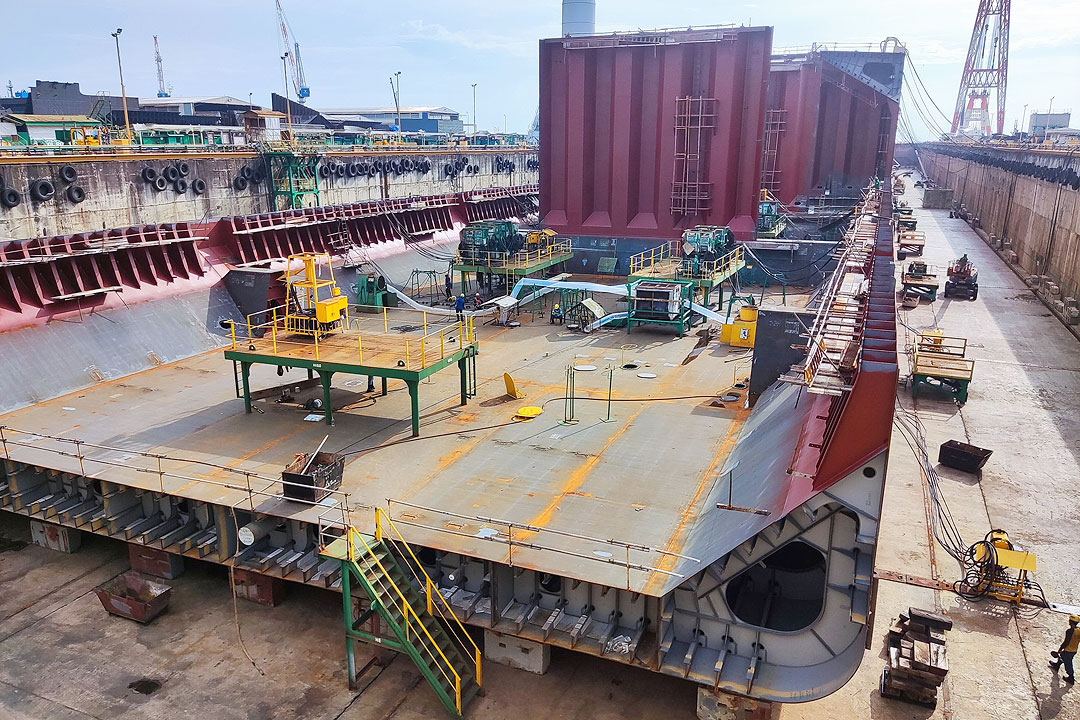 By Patricia B. Mirasol, Reporter
BALAMBAN, Cebu — Aboitiz  InfraCapital Economic Estates is investing P800 million for the industrial expansion of West Cebu Estate (WCE) this year.
"We are excited about our ongoing expansion, which will diversify our locator mix to include light to medium manufacturing, as well as a central business district with commercial lots for sale, anchored by a new neighborhood mall with a transport terminal and a communal park, that will support the everyday needs of the Estate, and of the growing population in Balamban," Rafael Fernandez de Mesa, president of Cebu Industrial Park Developers, Inc. (CIPDI) and head of Aboitiz InfraCapital Economic Estates, said at a May 25 briefing here.
The expansion will cover 39 hectares of the 540-hectare mixed-use development.
"This expansion will attract investments and generate new jobs, potentially increasing the working population from 14,000 to 30,000," Mr. De Mesa said.
Aboitiz InfraCapital Economic Estates is focused on making its developments more sustainable.
"What's become very important to — not just companies but people — is the sustainability and the tech angle of it. Other than providing a built environment that has their basic needs in terms of infrastructure and complementary components, we realized that it's very important to add sustainability and smart technology [to the mix]," Mr. De Mesa told BusinessWorld in an interview during WCE's 30th anniversary event.
The Aboitiz executive said the company's estates are not just up against local competitors, but also industrial parks in Southeast Asian neighbors Vietnam, Thailand, and Indonesia.
"It's always important to continue to upgrade (your offerings)," he added.
Together with the Philippine Green Building Council, Aboitiz InfraCapital Economic Estates  established the BERDE District Certification which sets a local standard for assessing the environmental compliance of industrial estates.
"Working with them to create this pilot program to certify entire districts, we're [now] able to quantify and communicate to the market how we are sustainable," Mr. de Mesa said.
The company's LIMA Estate in Batangas is the first and only industrial estate in the country to secure BERDE District certification with a maximum 5-star rating.
"An interesting project we're working on right now in LIMA, and want to replicate in Cebu, is taking all the plastic waste within the estate and producing that to make ecobricks," Mr. de Mesa said.
West Cebu Estate is currently undergoing the BERDE District certification process and is expects to get its certification in 2024.
Established in 1993, West Cebu Estate is a joint venture between the Aboitiz Group and Tsuneishi Holdings of Japan. It is an industrial-anchored mixed-use economic estate with 11 locators, and has attracted P32 billion in investments to date.
"Mutual trust and respect. I think it's just one of the factors that have made this partnership successful. We are happy and very much satisfied of the service and assistance that CIPDI has provided to Tsuneishi in the past 30 years," said Yasuaki Seto, president of Tsuneishi Heavy Industries (Cebu), Inc. (THI).
THI has a shipyard that manufactures about 13 to 22 ships a year.
"When THI just started its operation here, it was difficult to receive orders from customers. Now, we have received many orders from loyal customers around the world. We were able to expand our business, and, through this achievement, we are recognized as one of the biggest yards in the world," Mr. Seto said.
Mr. Seto also said THI has received orders for four new Kamsamax, the world's first methanol-fueled bulk carrier.
"Towards the realization of a zero-emission vessel, we will build the vessel using green methanol here in Balamban with delivery schedule around end of 2025," he said.
Cosette V. Canilao, Aboitiz InfraCapital president and chief executive officer,  said the company wants to attract more foreign direct investments through the company's economic estates.
"As we go along our journey of becoming the Philippines' first techglomerate, we remain committed to expanding and transforming West Cebu Estate, and other economic estates, into future-ready, master-planned developments by leveraging on the synergies and capabilities with the bigger Aboitiz Group," she added.