Cebu Landmasters tops off residential tower in Cebu IT Park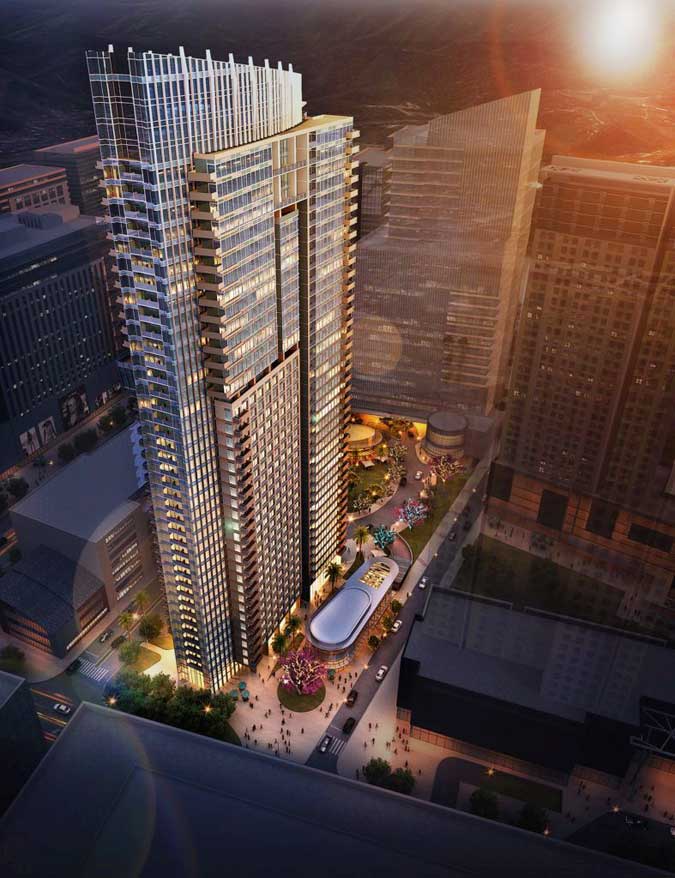 Cebu Landmasters Inc. (CLI) and consortium El Camino Developers, Inc., topped off its P3.5 billion high-end residential tower, 38 Park Avenue, in a virtual ceremony on June 8. Located in Metro Cebu's Cebu IT Park, it is the first phase of the three-phased mixed-use development within a 1.2-hectare property.  
The residential condominium evokes New York-inspired living, said Roberto D. Gothong, chief executive officer of project partner Gothong Southern Properties. He added that its location in The Plaza at Park Avenue, a green open retail park, is reminiscent of Fifth Avenue, home to New York's Rockefeller Center and the Empire State Building. 
The project was envisioned among friends, said Mr. Gothong, referring to the Gothong, Almario, King, and Soberano families of Cebu. "This was conceived in a walking trip in Europe, along the Camino trail in Santiago de Compostela," Mr. Gothong said at the virtual event. "Nature can really work wonders to the imagination."   
The tower has 38 residential floors housing 764 units, broken down as follows: 459 studio units, 230 one-bedroom units, 56 two-bedroom units, 11 three-bedroom units, and 8 penthouse units. All units have been laid out around an atrium that infuses the entire development with light, according to top architectural firm Aidea Philippines and international design consultant Callison RTKL. Among the features are a Sky Club on the 26th and 28th floors, eight elevators, three-level basement parking, and a high-ceilinged lobby each in the east and west wings. 
 "As of today, we are 97% sold," said Jose Franco B. Soberano, director, executive vice president, and chief operating officer of CLI, at the same event. "There are less than 30 units available left."  
When the pandemic struck, construction was at the 22nd floor. Work continued throughout the various lockdowns and strict compliance to health and safety protocols — including on-site medical support — resulted in zero coronavirus disease 2019 (COVID-19) cases. The third-party construction workers were also provided meals, accommodation, and weekly allowances on top of daily wages. 
Mr. Soberano added that early investors have already been rewarded, as the value of the property has risen to P200,000 per square meter from the pre-selling price of less than P120,000. "We are targeting to turn over the first batch of units by the end of this year," he said. "The Cebu property market remains to be one of the bright spots in the region with sustained demand and highly resilient property values." — Patricia B. Mirasol