Cavite, Laguna, Batangas attract industrial projects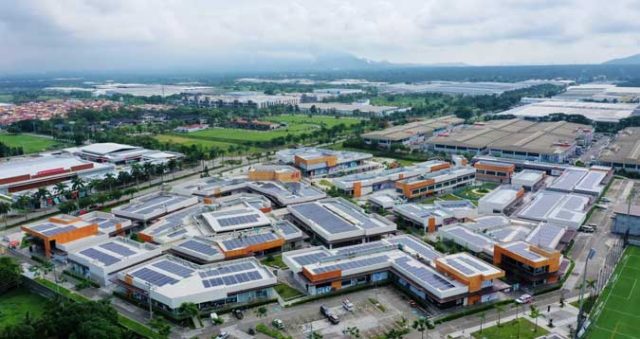 TOP DEVELOPERS have been moving out of Metro Manila and flocking to the Cavite-Laguna-Batangas corridor due to its readiness for industrial activity, according to real estate advisory firm PRIME Philippines.
Cavite, Laguna and Batangas have attracted projects, ranging from office spaces to industrial lots and warehouses, with commercial land as something to look out for in the future, said PRIME's head of research Francis Mina, in a webinar on real estate market opportunities in the area.
"It's now a lot easier to traverse north to south," said Mr. Mina, speaking from his personal experience. "We've also seen cases of municipalities in the region being converted to cities because of high industrial and commercial activity brought about by ecozones." 
The firm reported that Cavite, Laguna and Batangas have 365,000 square meters of total office space as of the first quarter of this year, 40% of which are business process outsourcing companies. Cavite accounts for majority of this office space demand.
Meanwhile, industrial ecozones are concentrated in Laguna, though Batangas boasts the largest amount of land. Mr. Mina noted that accessibility and proximity to Metro Manila was observed as the key factor to land value growth.
The Philippine Economic Zone Authority (PEZA) is helping drive this growth in the area by increasing the number of economic zones, said PEZA Director-General Charito B. Plaza.
Ms. Plaza said that there are around 413 operating ecozones nationwide, 129 of them in Cavite, Laguna and Batangas, a result of the current efforts to decongest Metro Manila.
"We need to build economic zones in the countryside to attract investors so they bring their technology, to develop lands, create jobs, and grow new metropolitan areas in every region," she added.
One example of a PEZA-registered economic zone is the industrial-anchored LIMA Estate in Lipa-Malvar, Batangas, which has commercial, residential, and institutional components. The estate doubled its total land area to 794 hectares from 250 hectares in under 10 years, said Rafael F. de Mesa, first vice-president of the Aboitiz Integrated Economic Centers.
He also addressed the impact of the Corporate Recovery and Tax Incentives for Enterprises Act (CREATE), saying that incentivizing domestic enterprises to move to provincial locations opens up a new market for real estate developers in the area.    
Under CREATE, the incentive for relocation outside the National Capital Region is an additional income tax holiday of 3 years. Ms. Plaza previously noted that this, among other incentives, would be an important motivator in attracting investors and turning ecozones all over the country into a major economic driver.
"The pandemic has also increased demand for lower-density, open areas. This explains the movement to the provinces and why (the Cavite, Laguna and Batangas area) is becoming a hotspot," added Mr. De Mesa. — Brontë H. Lacsamana