PNB books lower net profit in Q2 on loss provisioning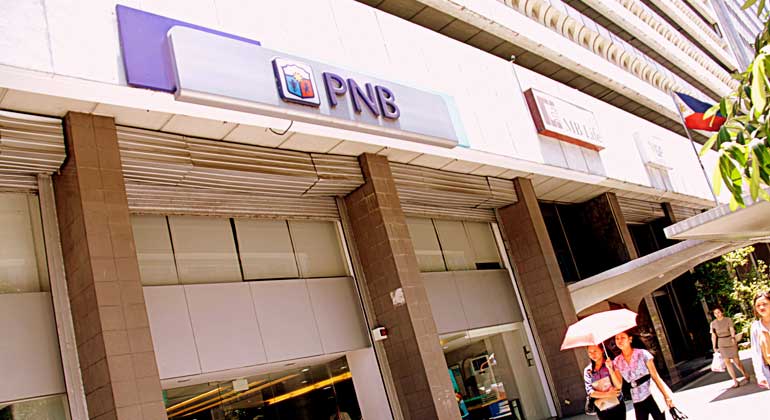 PHILIPPINE NATIONAL Bank (PNB) saw its net earnings plunge in the second quarter as it continued to build up its loan loss provisions to address the impact of the coronavirus disease 2019 (COVID-19) pandemic.
The Tan-led lender's net income stood at P52.6 million in the April to June period, plummeting by 97.5% from the P2.07 billion recorded in the same quarter a year ago, the bank said in its quarterly report.
Net income attributable to equity holders of the parent company plummeted 98% to P38.98 million against the P2.04 billion booked last year.
The lower earnings came as loan provisions for the quarter stood at P5.1 billion, higher than the P463 million set aside last year. Provisions for credit losses hit P8.4 billion in the first half of the year, ballooning from the P808.8 million seen in the same period in 2019.
"PNB is proactively implementing measures to mitigate any risks to its portfolio brought about by the pandemic and to further strengthen its security positions," it said in a statement on Tuesday.
In the first semester, net profit plunged 65% to P1.39 billion from the P3.97 billion booked a year ago. Attributable net income stood at P1.36 billion, down from P3.92 billion last year.
Return on equity dropped to 1.81% as of June from 6.04% last year, while return on assets also declined to 0.25% from 0.77%.
"As the uncertainties from the pandemic persist, we will continue to take a pragmatic approach on loan provisioning to proactively protect the bank's balance sheet against potential credit losses," PNB President and Chief Executive Officer Jose Arnulfo A. Veloso said in a statement.
The bank's financial statement showed net interest income rose 12.6% year on year to P8.6 billion in the second quarter on the back of lower interest expense on deposit liabilities.
Net interest margin stood at 3.51% as of June from 3.16% a year ago.
Other income also climbed 51.5% to P1.8 billion as trading and investment gains skyrocketed to P1.12 billion from P291.5 million a year ago.
The bank's total operating income also jumped 14.6% to P11.24 billion in the quarter.
Meanwhile, total operating expenses rose 56.6% to P11.2 billion from dragged by the higher loan loss provisions.
Gross nonperforming loan (NPL) ratio was at 4.77% at end-June, up from the 1.73% seen a year ago.
The lender's total capital as of June grew 13% year on year to P154.3 billion. PNB's capital adequacy and common equity Tier 1 ratios were at 15.86% and 14.99%, respectively, down from 14% and 13.23% last year but both above the required minimum.
The PNB Group's consolidated total assets stood at P1.08 trillion as of June, down 5.2% from the P1.14 billion seen at end-December 2019.
PNB's shares closed unchanged at P20 apiece on Tuesday. — L.W.T. Noble