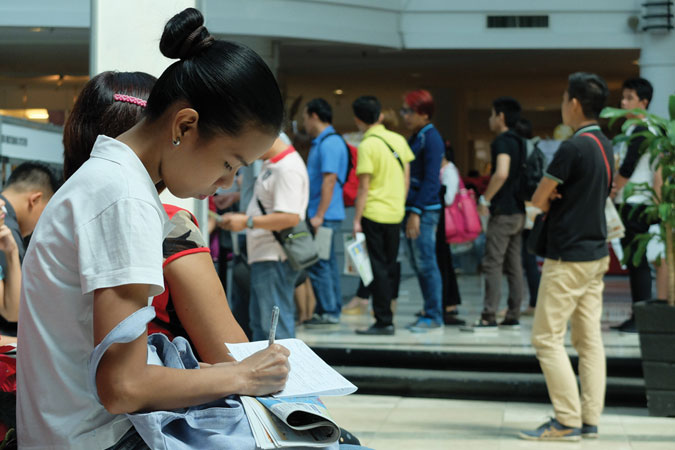 THE Philippines ranked 46th globally in the competitiveness of its talent around the world, with Filipinos achieving their best performance in terms of global knowledge and skills, a business school said in a study.
The Singapore campus of INSEAD Business school, which teamed up with the Adecco Group and Google, launched the 2020 Global Talent Competitiveness Index on Wednesday, a ranking which showed the Philippines at 46th out of 132 countries studied, rising from 58th in 2019.
The Philippines was fourth among ASEAN countries, after Singapore (3rd), Malaysia (26th), and Brunei (38th).
The study showed the Philippines at 32nd place in Global Knowledge Skills, landing in the top quartile of the list. The study compilers cited Filipino workers' "high level skills" and "talent impact," rated at 37th and 29th, respectively. Filipino also scored highly in subcategories like Lifelong Learning (17th) and Access to Growth Opportunities (24th).
However, INSEAD said in a statement Wednesday that the Philippines' weak spots were enabling (68th) and retaining (69th) talent, improving the regulatory environment (91st) and market landscape (86th) and lifestyle (81st) indicators.
The top 10 countries were Switzerland, the US, Singapore, Sweden, Denmark, Netherlands, Finland, Luxembourg, Norway, and Australia.
The study emphasized the need for recognizing Artificial Intelligence (AI) as a factor in becoming more globally capable in the workplace. INSEAD Executive Director of Global Indices Bruno Lanvin said, "There is little question that AI is a game-changer in every industry and sector. At this critical juncture, the race for AI-capable and AI-compatible talent and the quest to develop the skills required will only intensify."
Adecco Group's Alain Dehaze added it is up to all stakeholders to improve skills in order to keep up with this change: "Organizations and governments must refocus on upskilling and reskilling, to help the workforce of today become a workforce ready for the opportunities the future will bring." — Gillian M. Cortez