PHL shares slip ahead of April inflation report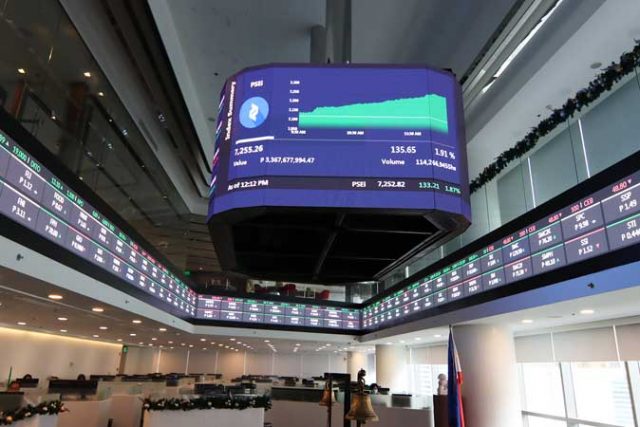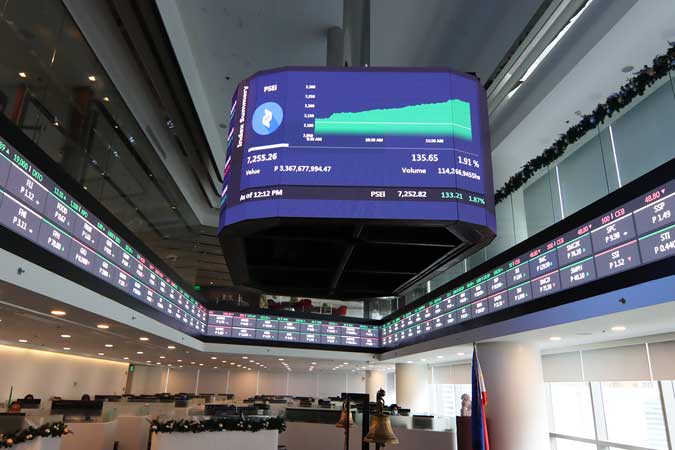 SHARES declined on Tuesday after a survey showed the country's manufacturing activity went down last month and as investors stayed on the sidelines ahead of the release of April inflation data on Wednesday.
The Philippine Stock Exchange index (PSEi) lost 10.13 points or 0.15% to close at 6,359.15 on Tuesday, while the broader all shares index went down by 16.18 points or 0.41% to finish at 3,906.82.
"The bourse ended slightly lower as investors digested the recently released factory activity for the month of April," Timson Securities, Inc. Trader Darren Blaine T. Pangan said in a Viber message.
"Also, some market participants may have chosen to remain on the sidelines ahead of the release of the inflation report scheduled [today]," Mr. Pangan added.
A survey by IHS Markit showed the Philippine Manufacturing Purchasing Managers' Index went down to 49 in April from 52.2 in March, the first score below the 50-neutral mark after a three-month climb.
Meanwhile, the Philippine Statistics Authority is set to release the consumer price index data for April today, May 5.
COL Financial Group, Inc. Chief Technical Analyst Juanis G. Barredo said in a separate Viber message that the PSEi's close on Tuesday was "a stone's throw away from its next support of 6,325, this being its 1.5-month low."
Most sectoral indices declined on Tuesday except for financials, which improved by 3.72 points or 0.26% to end at 1,401.48.
Meanwhile, mining and oil dropped by 221.69 points or 2.29% to close at 9,453.90; property went down by 24.83 points or 0.8% to 3,049.82; industrials fell by 33.35 points or 0.38% to finish at 8,599.49; services declined by 2.36 points or 0.16% to 1,438.92; and holding firms inched down by 5.23 points or 0.08% to 6,457.19.
Value turnover went up to P4.63 billion on Tuesday with 3.19 billion shares switching hands, from the P4.39 billion with 3.03 billion issues traded the previous trading day.
Decliners overwhelmed advancers, 149 to 57, while 43 names closed unchanged.
Net foreign selling declined to P371.78 million on Tuesday from P429.45 billion on Monday.
"With trading volume remaining lackluster, support may be placed at 6,200, while immediate resistance may be pegged at 6,650," Timson Securities' Mr. Pangan said.
Meanwhile, COL Financial's Mr. Barredo said the index "is on the verge of a support retest," which may lead the PSEi to finish between 6,100 and 6,200.
"It has been a sluggish period for the market which looks to extend into May, especially after seeing minuscule volumes and having to contend with the ongoing malaise of the pandemic," he said. "Perhaps, the market may also be worried about upcoming events such as the hazards of another possible MSCI down weight, and the upcoming follow-on offerings and IPOs (initial public offerings), which could possibly be draining the market's liquidity." — Keren Concepcion G. Valmonte