Home
The Nation
 PHL human rights agency cheers policy on letting kids out 
 PHL human rights agency cheers policy on letting kids out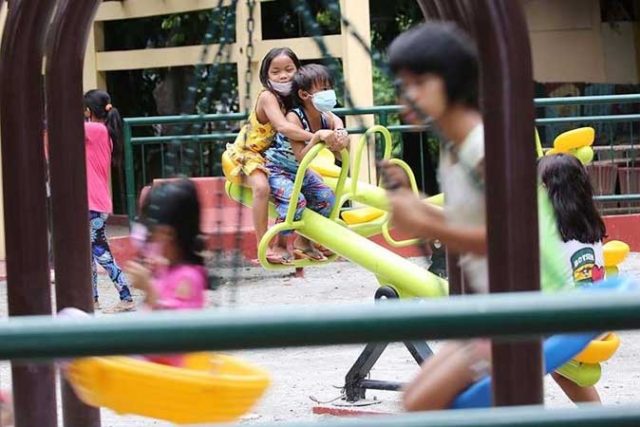 THE COMMISSION on Human Rights (CHR) welcomed the recent move of the Philippine government allowing children aged five and above to finally go outdoors after more than a year in home confinement due to the coronavirus pandemic.  
"Allowing young people to safely go outdoors will enable social interaction instead of just being glued on their digital devices," CHR spokesperson Jacqueline Ann C. de Guia said in a statement on Wednesday.  
She noted that there have been multiple reports on the adverse impact of  quarantine restrictions on children's behavior and mental health. 
Ms. De Guia said outdoor activities will help "revive their physical and mental vitality by being more engaged in the cultural and social life."  
"More importantly, the outdoor ambiance, opportunity to access diverse recreational and leisure activities, and quality social engagement, can help maintain their well-being and mental health," she added.  
Ms. De Guia also said allowing children to go out "will help revive businesses and tourist attractions, particularly those that cater to family and children."  
She reminded, however, that health safety protocols must be strictly observed as children are still at risk for being infected with the virus. 
"The preservation of the children's well-being and dignity is a collective responsibility. We must still ensure that children will suffer no further harm and that their best interest and basic rights are prioritized as we continue to hurdle through this pandemic," she said. — Bianca Angelica D. Añago