Party rift may hurt chances of Duterte bet for president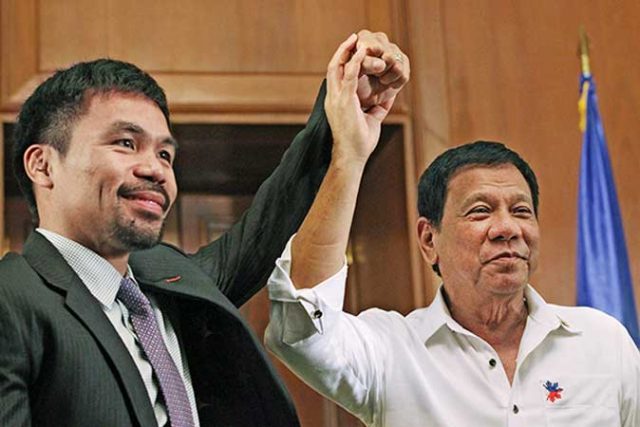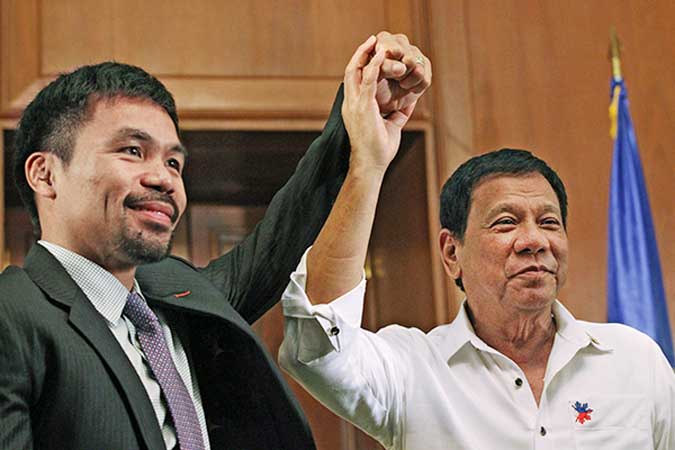 By Kyle Aristophere T. Atienza, Reporter
THE INFIGHTING within President Rodrigo R. Duterte's party could hurt the chances of his anointed one in the elections next year, political analysts said on Sunday.
"The splintering of the PDP-Laban will affect the administration's super coalition upon which it is anchored," said Michael Henry Ll. Yusingco, a senior research fellow at the Ateneo de Manila University Policy Center.
"Their constituency will clearly split, which means their votes will be split as well," he said in a Viber message. "This rift will also diminish their ability to secure resources, both in terms of money and manpower."
The group of PDP Laban officials led by party president and Senator Emmanuel "Manny" D. Pacquiao on Friday said it had expelled Vice-Chairman and Energy Secretary Alfonso G. Cusi. It also expelled deputy Secretary-General Melvin A. Matibag for "showing allegiance to a political party apart from PDP Laban," as well as membership committee head Astravel Pimentel-Naik.
In a party resolution, the camp of Mr. Pacquiao accused Mr. Cusi of betraying party laws by backing the potential presidential candidacy of Mayor Sara Duterte-Carpio, a nonmember, and pushing her father to be her running mate.
Mr. Cusi has said the party would back either Ms. Carpio or the President's long-time aide, Senator Christopher Lawrence T. Go, for president in the 2022 presidential elections.
Mr. Pacquiao, Mr. Go, and Ms. Duterte-Carpio all come from Mindanao.
The rift "could divide the Mindanao voting bloc so administration candidates at every level are no longer assured of a comfortable election win," Mr. Yusingco said.  
He said the impact could be eased  if Hugpong ng Pagbabago (HNP), the regional party formed by Ms. Caprio, replaces PDP-Laban as the dominant party.
"We can see this now with several major parties forging an alliance with HNP, despite the fact that it is merely a regional party," he said.
Political analyst Antonio Gabriel M. La Viña said the rift could lead to a legal battle and cause further division within the administration coalition.
"There will be more divisions not because of the party, but because of the coalition," he said by telephone, noting that a number of personalities within the Duterte coalition would probably run for President.
"These realignments are quite normal before the filing of candidacies when partnerships and alliances fall into place," said campaign strategist Gerardo V. Eusebio.
"An exodus to join Mannys' camp" was possible if he can prove his corruption allegations against the administration.