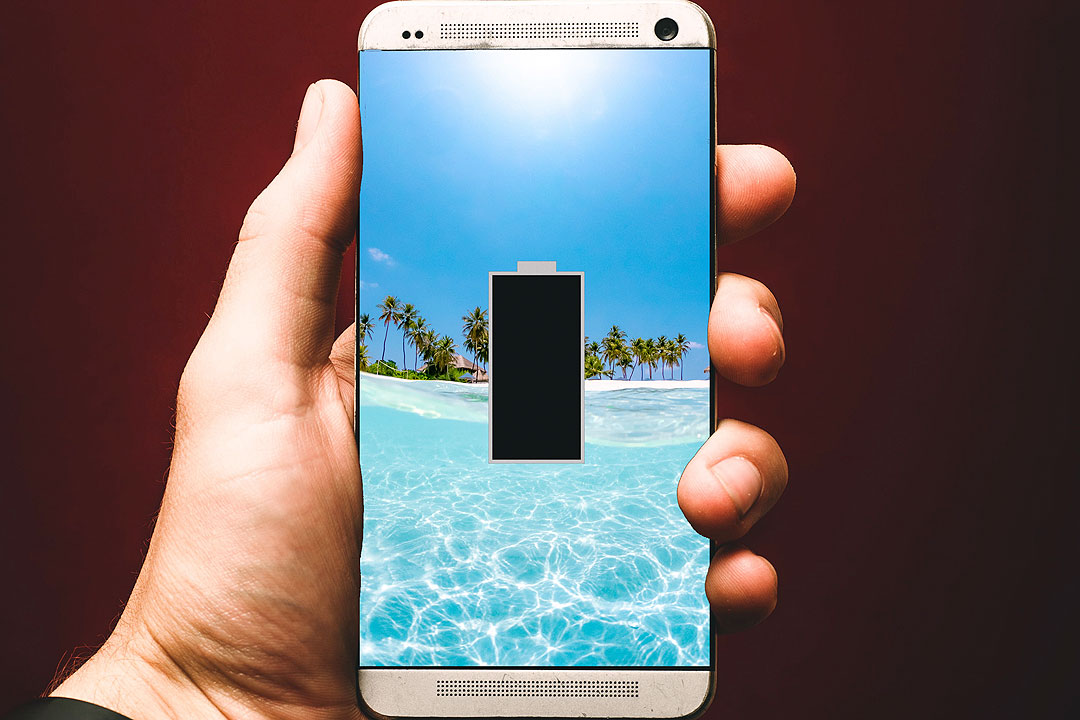 One study estimates that land-based lithium supplies will be depleted by 2080. And given the high demand now for lithium globally — to use in electronic devices, batteries, and electric cars, among others — it is imperative that those in the extraction business consider new technologies. One such technology is harvesting lithium from seawater.
News website Freethink reported that a team of scientists at King Abdullah University of Science and Technology in Saudi Arabia claimed to have "created an affordable method for extracting lithium from the seawater, potentially unlocking a practically infinite supply of lithium." Seawater contains about 5,000 times the amount of lithium found on land, but only in very low concentrations.
Citing a paper in the journal Energy & Environmental Science, Freethink reported that the Saudi team "created an electrochemical cell, containing a ceramic membrane made from lithium lanthanum titanium oxide." The membrane can be used to filter out lithium from seawater. "Lithium ions can travel through gaps in the membrane, while bigger metal ions are blocked," it said.
Almost two years ago, I already wrote about how mining could be "green," and how ore could be "liquid." A study released at the time pointed to the possibility of extracting from "brine mines." Scientists from the University of Oxford Department of Earth Sciences said it was "possible to directly extract valuable metals from hot salty fluids ('brines') trapped in porous rocks at depths of around two kilometers below dormant volcanoes."
They called this a "radical green-mining approach," noting the proposed process could "provide essential metals for a net zero future — copper, gold, zinc, silver, and lithium — in a sustainable way." Copper and lithium, in particular, are used extensively in the production of batteries used in electric vehicles and other applications.
"Magma beneath volcanoes releases gases that rise towards the surface. These gases are rich in metals. As the pressure drops, the gases separate into steam and brine. Most metals dissolved in the original magmatic gas become concentrated in the dense brine, which in turn gets trapped in porous rock. The less dense, and metal-depleted steam continues up to the surface, where it can form fumaroles, such as those seen at many active volcanoes," the university explained.
"Oxford scientists reveal how this trapped, subterranean brine is a potential 'liquid ore' containing a slew of valuable metals, including gold, copper, and lithium, that could be exploited by extracting the fluids to the surface via deep wells… Their models show that the brines potentially contain several million tons of copper," it added.
New extraction technologies matter a lot now given the high demand for lithium, and how such demand can result in conflict among countries. And, given the environmental degradation linked to traditional mining, new extraction technologies should be developed to ensure sustainability. Even efforts to return to the gold standard, from the US dollar, will spike demand for gold, and thus push mining to the forefront once more.
Companies like SMC Global Power Holdings Corp., the energy arm of San Miguel Corp. (SMC), is investing $1 billion to build 32 battery energy storage facilities all over the country, with a total capacity of 1,000-megawatt-hours, by 2023. It plans to sell battery power to the public. These batteries, of course, will use lithium.
The SMC power unit noted that battery power would address the intermittent nature of "renewables" and would thus help ensure "reliable power supply nationwide, even in far-off areas" through the distribution of stored power from its battery facilities when needed. Energy generated from renewables such as solar and wind can be stored in a network of battery storage facilities connected to the grid. When needed, stored energy can be supplied to the grid from these facilities.
In the case of San Miguel, battery storage plants are being readied in Albay, Bohol, Cagayan, Cebu, Davao del Norte, Davao de Oro, Isabela, Laguna, Leyte, Misamis Oriental, Pampanga, Pangasinan, and Tarlac. These facilities are reportedly using advanced lithium-ion battery technologies, the same system that reportedly currently dominates grid-scale Battery Energy Storage Systems or BESS worldwide.
To date, manufacturing of rechargeable batteries for electronics, electric vehicles, and grid storage is the largest global use for lithium, representing an estimated 71% of total demand. There is growing concern now that mining for lithium and control over its supply may even be the subject of "war" between countries later on. Concerns over the control over lithium started as early as five years ago given the high demand for it by mobile phone makers.
In a March 2022 online commentary by Alex Koyfman on Wealth Daily titled "Why China's Lithium War Is Far More Important Than Putin," he noted that "China is already hard at work becoming the world's biggest energy supplier for the next 50 years. At the heart of it all is the one element essential to current rechargeable battery production: lithium. In 2021, Chinese mining and battery companies acquired 6.4 million tons of lithium reserves — the previous year, all acquisitions by all companies totaled just 6.8 million tons."
Koyfman added that "Lithium is to the 21st century what oil was to the 20th… because, like gas, lithium-ion batteries won't only be responsible for taking you to work or your kids to school. These batteries are responsible for storing power on all levels, from the charge powering your phone, to the energy driving our biggest trains and ocean-going vessels, to the overflow production coming from our power stations."
"Without a steady and growing supply of lithium, human civilization will grind to a halt just as quickly as it would if somebody switched off the oil spigots around the world," he added. And this further emphasizes the urgent need to develop new extraction technologies for lithium, as well as new battery technologies to replace lithium-ion.
Marvin Tort is a former managing editor of BusinessWorld, and a former chairman of the Philippine Press Council