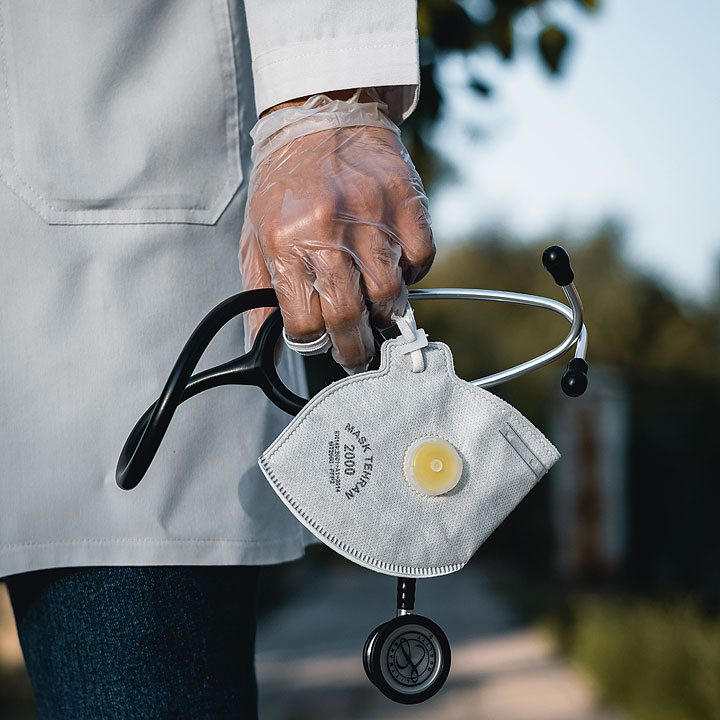 When are we going to end the public health emergency declared previously because of the COVID-19 pandemic? What are the next steps for the government, businesses, and schools, among others, and the public in general? Are we still going "back" to "normal," when we end the emergency, or what we have now is as good as it gets?
The US government has announced that it would end all COVID-related emergency measures by May, or in about four months. It was giving itself and the US public enough time to adjust to the lifting of emergency status, as it moves to restore US society to pre-pandemic "normal." Is the Philippine government ready to make a similar pronouncement?
In a report out of Washington DC published in the Philippine Star, Agence France-Presse (AFP) said the White House intended to end national and public health emergencies on May 11. The transition period of about four months intends to "ensure that millions of low-income Americans on the government's Medicaid program continue to receive coverage," AFP reported.
But AFP added that the White House declaration of "the end of the national and public health emergencies will not have an impact on mask or vaccination mandates which have been regulated at the state or local level," and neither will it "affect school or business operations." However, there will be changes to policies on the flow of would-be immigrants.
I believe the Philippine government should already be planning for a similar declaration offering an indicative date as to when the national public health emergency will end locally. This will give businesses and schools, among others, as well as the general public some idea when they can expect the full resumption of pre-pandemic "business as usual."
The risk, of course, is that the global pandemic is still far from over. And while the Philippines may be doing better now than in 2020 and 2021, and while it may seem better off than other countries, this does not necessarily mean that COVID will not surge again. After all, when the public health emergency is lifted, foreign travel can resume in full force. Then, the challenge will shift to effective surveillance.
The World Health Organization (WHO) noted the pandemic may be already at a "transition point" but remained a "public health emergency of international concern." For now, the government "abide[s] by the global declaration of a public health emergency," said Department of Health (DoH) officer-in-charge Maria Rosario S. Vergeire, BusinessWorld reported.
For one, variants continue to mutate, she said. "Every two weeks, a new variant emerges. We have this new variant coming from China. There are also new variants detected in the United States. These new variants are now the subjects of studies by experts," Ms. Vergeire told a press briefing.
But she also said the government was unlikely to revive COVID restrictions at this point, also noting that the Philippines no longer maintained an "official monitoring system" for COVID. The DoH currently relies on hospital data in determining the COVID-19 situation, she added.
"Our cases are already manageable. Our citizens have adopted good behavior of wearing masks. Our vaccination, although we have low booster rate, we are at 94% in our primary doses… We are better prepared than before. We can say that our cases here are manageable," she said, noting that certain health protocols could already be dropped.
"Our COVID-19 responses are already institutionalized. These include our surveillance efforts, genome sequencing, and case monitoring. We don't need a public emergency or state of calamity declared for that," Ms. Vergeire added, further boosting the argument that perhaps it is already time for the government to withdraw the declaration of a public health emergency.
To my mind, among the remaining issues is whether the Philippine should "preempt" the WHO in declaring an end to the public health emergency in the Philippines. While the WHO lead on this is not necessary, the DoH still takes "guidance" from WHO on matters like pandemics. The DoH also takes into consideration WHO research, data, and studies on public health matters.
Moreover, will officially declaring an end to the public health emergency still matter much to business and industries? Will it still result in significant changes with respect to working conditions? At this point, it seems most restrictions have been lifted anyway. Moreover, temporary laws that provided for COVID-related emergency powers have lapsed.
In addition, the Philippines already awaits the arrival of about one million doses of bivalent COVID-19 vaccines from the COVAX Facility by the end-March. The Philippine Star reported that the government also wants vaccine manufacturers Pfizer and Moderna to also supply bivalent vaccines, or updated booster shots that protect against more variants.
In short, most everything is already in place for the country to veer away from emergency status and to stand down. Perhaps the next crucial step is the appointment of a permanent DoH secretary. And with that, a planning group can be formed and designated to present a timetable on when the emergency can actually end, and what the next steps will be.
Given the downtrend in the number of severe cases and deaths from COVID, I believe it is really time for us to move on. And to further boost business and consumer confidence, and signal the return to normal, the government needs to decide and communicate soon how it intends to move forward.
Marvin Tort is a former managing editor of BusinessWorld, and a former chairman of the Philippine Press Council