Privatizing international airports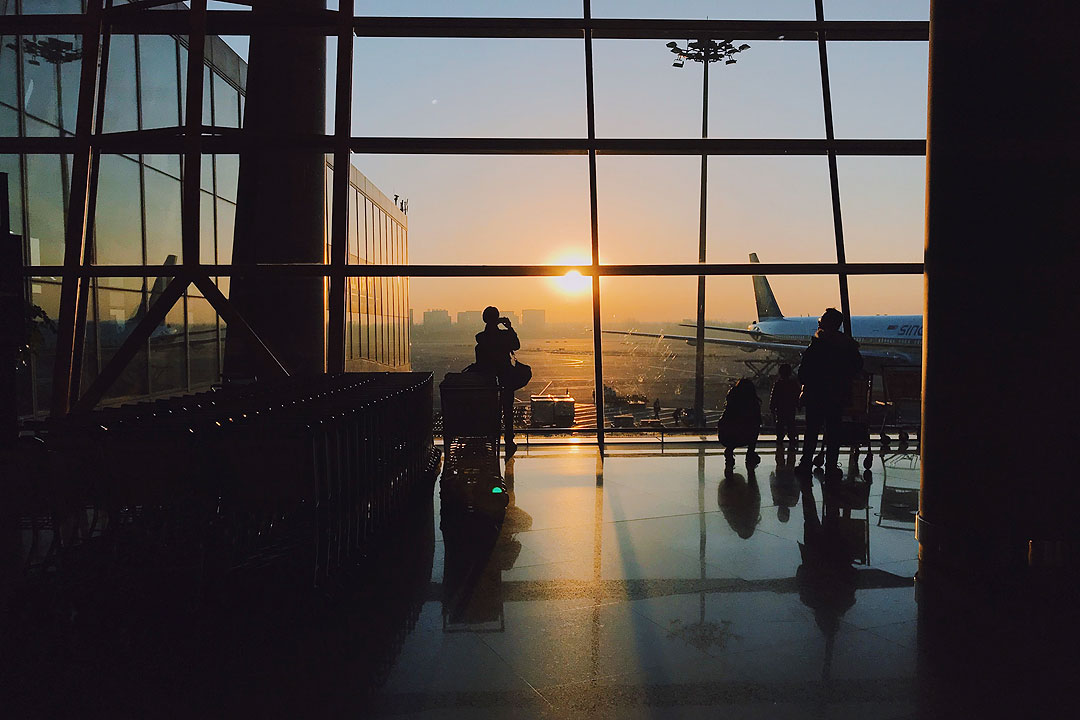 To airline passengers and other airport users, I doubt very much if it matters whether an airport is managed and operated by the government or a private corporation. After all, what counts is how service is delivered, and not necessarily who delivers it. As for ownership, being strategic assets, I believe that airports should remain state-owned public assets.
But airport operations, as what has been suggested by the Department of Transportation (DoTr), can actually be passed on to the private sector. And there are many modes by which this can be done: public-private partnerships, build-operate-transfer, concessions agreement, operations and management contracts, etc. Or the government can also find ways to just improve its own management of airports by hiring the expertise required.
Obviously, there is no one correct way to go about things. It all depends on what we need to ensure the efficient delivery of effective service. After all, even "privatization" is hit or miss. In our case, for instance, letting the private sector take over the water distribution system in Metro Manila actually helped improve service. The same with the telecommunication sector. But both systems are still far from perfect, and the "costs" of improvement have been borne by consumers and not taxpayers.
Tollways have also become private operations in north and south Luzon, and we have seen a semblance of success in this regard, including the Metro Manila Skyway. The expansion of the Philippines road network in recent years by private contractors has helped improve land travel. But, again, significant costs have been shouldered by motorists in the form of higher toll fees.
However, we have not had much success as far as the Metro Rail Transit is concerned. What started as a Build-Operate-Transfer project about 25 years ago has gone through several changes in ownership, from its private sector builder, to government financial institutions. And while operations were handled by the government all this time, maintenance has always been contracted out. To date, however, the service remains inadequate.
There are examples, of course, both here and abroad, of airports being managed well either by a government agency or a private entity. And this is perhaps what encourages the DoTr to consider privatizing the maintenance and operations particularly of the Ninoy Aquino International Airport (NAIA) through a concession agreement with private operators.
The DoTr is looking at the Cebu and Clark models, where the airports are owned by the government, but with private operators — the Mactan-Cebu International Airport is operated by GMR Megawide Cebu Airport Corp. while Clark International Airport is run by the Luzon International Premier Airport Development Corp. DoTr Secretary Jaime Bautista says the department is readying the terms of reference for NAIA's privatization.
Based on the 2021-2022 survey of airport customers worldwide, the top 10 airports in the world in 2022 were Hamad in Doha, Qatar; Haneda in Tokyo, Japan; Changi in Singapore; Narita in greater Tokyo, Japan; Incheon in Seoul, South Korea; Charles De Gaulle in Paris, France; Munich airport in Germany; Istanbul airport in Turkey; Zurich airport in Switzerland; and, Kansai in Osaka, Japan.
The success of these 10 airports shows us that there is no one way to do things, as some are operated by the government, and others by private corporations. The top airport, Hamad in Doha, is owned by the government through the Qatar Civil Aviation Authority, but is operated by a company owned by Qatar Airways.
In Japan, Haneda and Narita airports are both owned by Japan's Ministry of Land, Infrastructure, Transport and Tourism. Haneda is also operated by the government through the Land ministry, the Tokyo Aviation Bureau, and the Japan Airport Terminal. But Narita airport is operated by a "special" corporation called the Narita International Airport Corp.
Changi in Singapore, meantime, is operated by the Changi Airport Group, a private company. But the same company is a wholly-owned subsidiary under the purview of the Ministry of Finance. However, part of the airport complex — Jewel Singapore, in particular — is covered by a partnership between the Changi Airport Group and CapitaLand, a private company. Jewel Changi is the popular nature-themed entertainment and retail complex linked to Changi's passenger terminals.
Simply put, the government can consider a number of options on how to best operate NAIA. What should be stressed, however, is that privatization is not a cure-all, and may not even work at all for NAIA. Before moving ahead on the plan, policymakers should take time to study the experience of countries like Japan, Singapore, and Korea in rebuilding, expanding, and operating their international gateways.
A more important consideration, as far as NAIA is concerned, is how to build additional runways. Congestion at the airport stems from its limited runway capacity, and not just how its terminals are operated. Unless an additional runway is built, NAIA's capacity will remain limited. Thus, no matter how efficiently they manage terminal operations, airport operations will continue to suffer.
As one analyst noted in a blog hosted by the World Bank, "The conclusion here is: no model rules. This is important because it underlines that the debate shouldn't be about which sector is better, but what are the main objectives for considering involving the private sector — for example, financial, macroeconomic, or management."
In his commentary titled, "A tale of two airports: Public vs. Private," Eduardo de la Peña, a Partner at Deloitte Mexico handling Financial Advisory, Infrastructure and Capital Projects, noted that "some models adapt better to specific situations: corporatization could be better suited to strategic global hubs; regional and community airports could use a more not-for-profit approach; and if the objective is to grow the market, a PPP/concession model could be successful. Every possible model should have a solid strategic definition of objectives and a sound business case before any decision is made."
And this is my point, exactly. NAIA has been problematic since the 1980s. We have added two terminals since, but we have never added a runway. And congestion remains. There should be clarity as to what DoTr intends and what are its specific objectives for the privatization initiative. Moreover, it should undertake more consultations with stakeholders as to how to best approach this particular endeavor.
Marvin Tort is a former managing editor of BusinessWorld, and a former chairman of the Philippine Press Council