How government killed our steel industry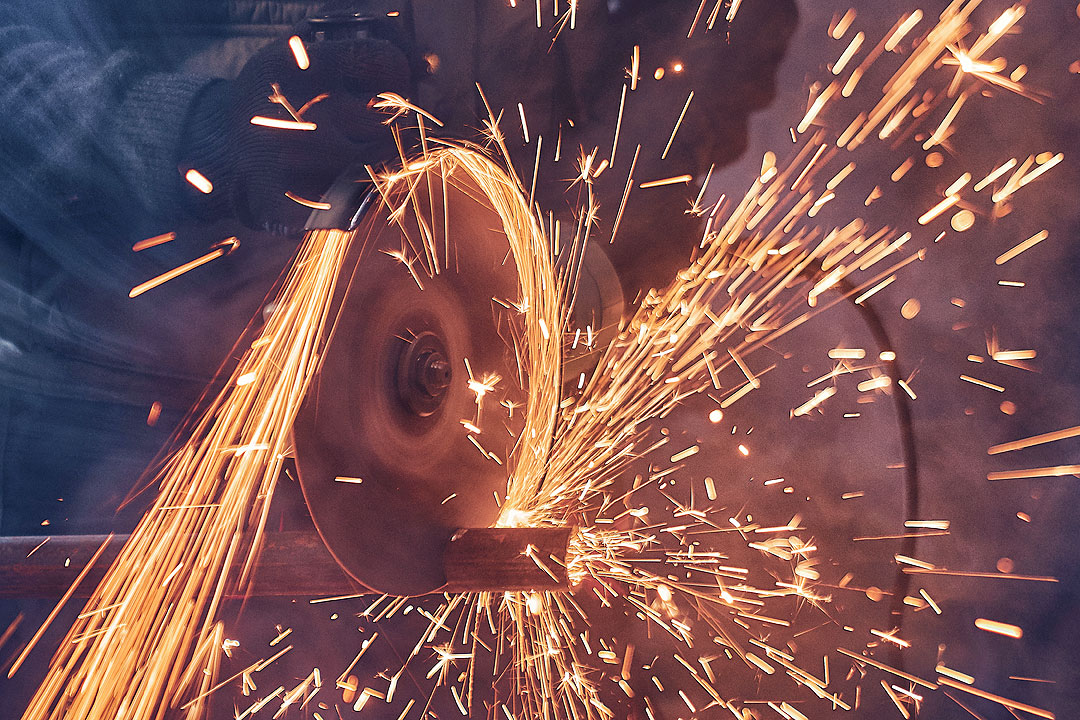 Steel manufacturing is fundamental in the industrialization of any economy. The Philippines was the second Asian nation to build a steel manufacturing plant, in Iligan City, Mindanao. It was envisaged to be the basis for the rapid industrialization of the country.
During its heyday, the National Steel Corp. (NSC) was the pride of Philippine industry. It was the 11th largest Philippine enterprise and a shining example of a well-run government-controlled corporation. Not only did the NSC generate billions in export earnings, it also provided the foundation for light industries to thrive. Using steel from the NSC, the Philippines was the first country in the ASEAN to produce automobiles (remember the VW Sakbayan, Toyota Tamaraw, Isuzu Harabas, and Mitsubishi Cimarron?); the first to produce household appliances (remember Radiowealth and Zenith?); we also produced our own roofing and construction materials, light ocean vessels, etc. During the 1960s and early '70s the Philippines was counted as a challenger to South Korea and Taiwan as a manufacturer and exporter of industrial goods.
The NSC could have been a global giant and leading light for Philippine industry — but all that came to a screeching halt in 1999 when NSC shut its doors. As is the recurring theme of most things good in our economy, we lost the NSC due to multiple reasons, among which was smuggling, lack of government support, and bad decisions in relation to its privatization. Along with the NSC's closure came a great setback in Philippine industrialization.
Rewind to 1950 when President Carlos Garcia realized that the Philippines was at a disadvantage. Unlike Indonesia and Malaysia who were endowed with petroleum resources, the Philippines had to import 100% of its oil and gas requirements. Importing petroleum was a drain to our foreign reserves.
But what we lacked in oil and gas was compensated for by a rich cache of iron, copper, gold, and nickel. With that, President Garcia set out to build on our mineral resources to foster rapid industrialization. He figured that as the country grew in wealth on the back of industry, importing oil would have less financial consequences.
That year, President Garcia set-up the National Shipyard and Steel Corp. (NASCO) in Iligan City. He purposely integrated a steel mill and ship building factory under one roof knowing that the lion's share of the company's steel output would be used to build ships. Back then, the demand for ocean vessels was enormous given the needs of the logistics, transport, military, and fishing sectors. President Garcia envisioned the Philippines as a global maritime force and ocean vessel supplier to the world.
The steel mill was capable of producing steel ingots, bars, rods and sheets which it used to manufacture ocean vessels and to support local industries. In 1955, government granted NASCO a P15-million loan to add a pig iron plant. This would bring NASCO closer to being an integrated steel mill.
But the peso depreciated and P15 million was no longer enough to purchase the pig iron equipment. So, in 1958, President Garcia applied for a $62.5-million loan from the Export Import Bank of America to finance the equipment and modernization needs of NASCO. The Eximbank granted the loan on two conditions. First, that all equipment be purchased from American suppliers, and, second, that at least 49% of NASCO be sold to the private sector. Eximbank was of the belief that private sector participation augers well towards operations efficiency.
President Garcia agreed and shares of NASCO went through a long, protracted bidding process that lasted four years. In the end, industrialist Don Fernando Jacinto won the bid. NASCO was renamed Iligan Integrated Steel Mills, Inc. (IISMI). It was 1962 by this time and the loan proceeds were no longer enough to purchase the equipment needed for IISMI to become a fully integrated steel mill. IISMI availed of the loan which government guaranteed through the Development Bank of the Philippines (DBP). An additional P30 million loan was granted by government to add a hot and cold rolling mill.
The modernization program was completed in 1967 but business conditions were difficult. Smuggling of steel from Taiwan and South Korea was rife and the government of Marcos Sr. refused to give our steel manufacturing industry the support it needed.
Unlike the governments of Taiwan and South Korea who protected their steel industry from smuggling and granted generous fiscal incentives to their steel manufacturers, the Marcos administration did not accord the same support to IISMI. It was said that Marcos Sr. and Don Fernando Jacinto were not on good terms as they stood on the opposite sides of the political fence.
In 1972, the effects of the global oil crisis took its toll and IISMI struggled to survive amid high power costs. It asked government for a $70-million loan (or a state guarantee) to help it ride out the crisis and to purchase a new blast furnace. Marcos Sr. did not support the loan application.
In succeeding years, the peso depreciated further and IISMI was struggling to pay its dollar denominated debts. It turned to government for help. But instead of extending assistance, the DBP foreclosed on IISMI and went after its assets.
Martial law allowed the Marcos government to take over IISMI's assets. In 1974, the company was nationalized and given a new name, the National Steel Corp. NSC merged with smaller steel processers.
NSC specialized in billets, tin plates, and flat rolled steel. NSC's products were renowned for their quality and were exported all over the world.
In 1980, trade reforms brought steel tariffs down to 3%. Imports began to flood the market. It was a tough time for NSC but it still managed to compete and churn out a profit. Although still viable, profits steadily declined through the 1980s.
By 1992, NSC's billets, tin plates, and flat rolled steel were outpriced by cheaper Taiwanese alternatives. NSC need to upgrade its plant and infuse newer technologies to compete. Resources were scarce as the country grappled with its own debt service payments.
President Fidel Ramos decided to privatize the NSC. The winning bidder had to modernize NSC's facilities and expand into iron processing.
The winner was a Malaysian company called Wing Tiek Holdings (WTH). Awarding NSC to WTH was a big mistake. You see, WTC were steel traders with no experience in manufacturing. They fumbled their way through the next four years, booking monumental losses, topping P2 billion in 1996. WTH then sold NSC to another Malaysian trader which made the same mistakes as WTH. Losses mounted even further. NSC finally succumbed to financial hemorrhage and closed in 1999.
There was an attempt to revive the steel plant in 2003 as the Ispat Group of India took over the steel plant but it failed too.
President Garcia's vision of rapid industrialization leveraging on steel and ship building never came to fruition. To blame was smuggling, a lack of government support, and the ill-advised decision to sell NSC to a trader, not a seasoned manufacturer. NSC was our ticket to industrialization which could have made us a high-income society. But, alas, it was not to be. NSC's story is another example how our economic woes are self inflicted.
Andrew J. Masigan is an economist
Facebook@AndrewJ. Masigan
Twitter @aj_masigan