The Filipino smile, oft-misunderstood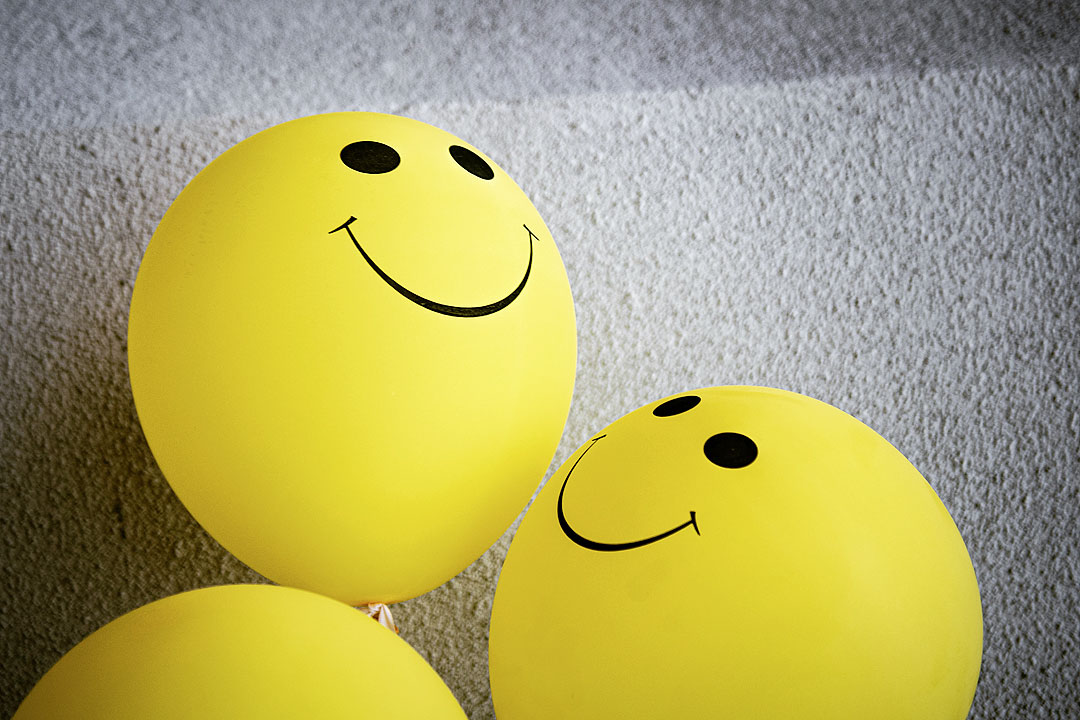 During the Senate Finance Sub-committee hearing on Sept. 30 on the Philippine-US Mutual Defense Treaty (MDT), Visiting Forces Agreement (VFA), and the 2016 arbitral ruling on the West Philippine Sea, Senator Robinhood Padilla was piqued by the way Eduardo Jose de Vega, Undersecretary of the Department of Foreign Affairs (DFA), responded to his question. "The question I was supposed to ask that rude undersecretary… is how he will implement the arbitral ruling in the middle of the West Philippine Sea. And if ever he would answer, I am a senator of the Philippines, so he must respect me. It's not funny," Padilla said in an irked manner.
Senator Alan Peter Cayetano quickly cut in to calm down the ruffled Padilla. Addressing the peeved senator, he said De Vega meant no offense, it is just his mannerism to smile when responding to questions. Cayetano admitted that De Vega did look like he was smirking at him and Padilla. Whereupon, De Vega immediately apologized, saying, "Oh, my apologies. I was not smirking. Apologies, Senator Padilla."
I saw the video clips. De Vega didn't look or sound rude at all in language or in tone. Yes, he was smiling when he answered Padilla's question, but it looked to me he was smiling because he was pleased to be able to clarify matters with the senator. In fact, DFA Secretary Enrique Manalo, who first responded to Padilla, also smiled at certain points of his response but Padilla didn't take offense, maybe because Manalo smiled only slightly.
The smiling mannerism is characteristic of many Filipinos. The smile when speaking is part of Filipino culture. It is as cultural as when a Thai puts his hands together in front of him when talking to someone. The Filipino smile does not always signify happiness or pleasure over what is being said. Many times, it is meant to show empathy or an understanding of the other person's feelings or concerns.
Many Filipinos smile when discussing sensitive issues to give the impression that he is not confrontational or intractable. That is most probably the impression De Vega was imparting to Padilla when he was all smiles while responding to the senator's query.
There are many Filipinos who have a permanent smile on their face. That is what first-time visitors to the Philippines observe — that Filipinos are always smiling. Many Filipinos smile when there is no reason to or when it is even inappropriate. Maybe that is how Senator Padilla saw De Vega's smile. There was nothing funny about the matter at issue. To the senator, it must have looked like De Vega was mocking him.
That brings to mind another senator, the over-sensitive and ever-condescending Miriam Defensor Santiago. The late senator was wont to tell resource persons in Senate hearings to wipe their smile off their face. One time, she went overboard. During the impeachment trial of President Joseph "Erap" Estrada in January 2001, she had three observers sitting in the gallery removed from the chamber and permanently banned from watching the trial "for looking at her in a provocative way." The "provocative way" was their smiling while looking at her.
Sometimes the smile is used to cover up an embarrassment. Miriam Quiambao smiled at the audience when she picked herself up after stumbling during the 1999 Miss Universe evening gown competition, as if saying, "I am okay, there's nothing to it." The audience applauded her for it.
Any other Miss Philippines who had any kind of mishap on coronation night would have done the same. When Venus Raj stumbled in a major, major way in the question-and-answer portion in the 2010 Miss Universe Pageant, she too just smiled off her gaffe. In fact, she was smiling all the way to Naga, unmindful of the heavy flak that her only big mistake in life drew.
The viewers of the telecast of the Erap impeachment trial did not find anything weird about Leyte 2nd District Representative Sergio Apostol, one of the prosecutors in the Erap impeachment trial, grinning after presiding justice Hilario Davide admonished senators and people in the gallery for laughing at Apostol's pronunciation of the word "witness" as "wetness" and of Prieto (one of the witnesses) as "Prito." He smiled as if to say, "It's okay, I don't mind at all people laughing at me."
President Cory Aquino broke into a smile every time she opened her mouth to speak, her face turning serious again just as soon as she finished speaking. She smiled when announcing her programs and policies, never mind if some of them were bitter pills to swallow. She smiled when giving instructions to her Cabinet members, never mind if they involved pressing matters of state.
At the height of the coup attempts, she listened grimly to the reporters' questions but smiled when she gave her answers. She smiled even when extending her condolences to the families of departed friends and political allies. She smiled when extending her condolences to the grieving and embittered families of victims of heinous crimes.
Her daughter Ballsy took after her. Like Cory, Ballsy breaks into a smile every time she speaks. When Imee and Bongbong Marcos went to Cory's wake, it was Ballsy who received them. She was smiling as she talked animatedly with them, as if they had come to greet her on her birthday.
We understand when people smile for no reason at all or even when it is inappropriate. Foreigners who have not been here and seen the ubiquitous smile do not. President Noynoy Aquino was smiling while inspecting the scene where seven tourists from Hong Kong were shot indiscriminately by a disgruntled former Manila cop in August 2010. Hong Kong officials made known their resentment at the video footage showing a grinning PNoy.
PNoy explained that his facial expression was not one of satisfaction but was in fact one of frustration. It was just the way his face contorted when emotional. I believed him, for smiling whatever the circumstances are is a trait of the members of the Aquino family.
The mannerism of smiling when speaking is not characteristic of Cory's family alone. One other prominent family which does the same is that of former vice-president Leni Robredo. In interviews with TV anchors, VP Leni smiled as she spoke, even if the subject of the interview was the war on drugs, making her appear she takes things lightly, including the matter of mass murder of actual and suspected drug users. That is why when the groundswell of support for her candidacy for president grew in social media, I commented, "She should look and sound presidential."
Going back to Senator Robinhood Padilla, a video showed him smiling while telling a bunch of reporters that he has a hard time understanding plenary debates because his fellow senators argue in English. We don't find that funny. In fact, we are sorry for it.
Oscar P. Lagman, Jr. is a retired corporate executive, business consultant, and management professor. He has been a politicized citizen since his college days in the late 1950s.