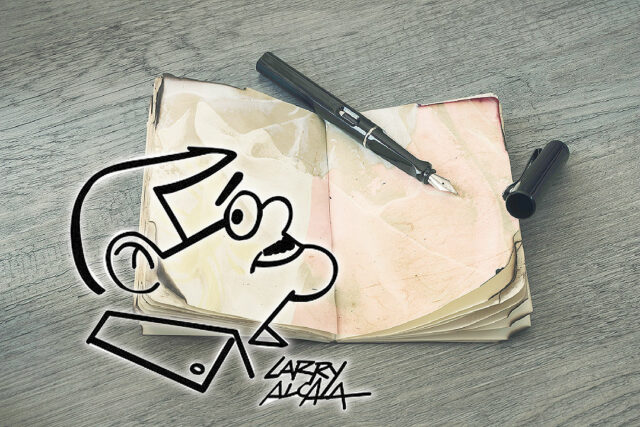 May, when we honor and celebrate our Blessed Mother Mary and hold beautiful festivals like the Santacruzan, is also Heritage Month. The prolonged COVID-19 pandemic cancelled and altered many of the plans for this wonderful month over the past two years. However, resilience is the quality that characterizes the Filipino spirit. The show must go on, albeit on a smaller scale and online to protect the people.
The Filipino Heritage Festival, Inc. (FHFI), though the National Commission for Culture and the Arts (NCCA), has produced activities and events that give Filipinos "the opportunities to take pride, know, experience, and value the heritage we call our very own," Armita Bantug Rufino said.
"I have been with FHFI for 17 years (as president) and I don't regret it, even if, at times, funding is difficult to get. Our Senator Serge Osmeña and Senator Edgardo Angara (+) extended their support whenever NCCA could not give us the funding. And our great appreciation goes to our partners Security Bank, SM, City of Makati, Philippine Postal, Intramuros Administration, National Museum, Metropolitan Museum and other LGUs. Without them, we would not have lasted this long. Mabuhay ang lahing Filipino (Long live the Filipino people)!"
"Heritage is what we inherit from those who came before us, it is the legacy of our community that binds us, roots us, and gives us a sense of who we are, where we came from, and what makes us unique. Preservation requires us to remember and celebrate our heritage, ensure that we treasure it, and ensure that the future generations enjoy the wealth of our community's heritage and pass on who we are," said Representative Francisco "Kiko" Benitez.
This year the Filipino Heritage Festival will be honoring cartoonist and National Artist for Visual Arts Larry Alcala with an exhibit, Larry Alcala: Slices of Life, Wit and Humor at The Metropolitan Museum of Manila (The M) from May 19 to June 19. There will also be the release of commemorative stamps featuring illustrations from Alcala's Slice of Life cartoon series, and a tribute to him on May 19.
"The M will join hands with FHFI, NCCA, and other partners in paying tribute to National Artist Larry Alcala who distinguished himself as the dean of illustrators and cartoonists," said Tina Colayco, Metropolitan Museum president. "He was a beloved art educator during his lifetime. For more than a decade, Alcala humored and amused audiences with his daily illustrations of everyday local neighborhood scenes called Slice of Life. His exhibition underscores the theme of 2022 Heritage Month that focuses on promoting and preserving the Filipino heritage within the community' which is strongly aligned to the museum's thrust to bring ART for ALL."
This year's theme, "Pamanang Lokal," is simple yet full of depth as it encourages each one of us to know oneself, our family, our community, and our environment. "Our heritage is our pride, our wealth our joy, our dignity, our 'binhi ng kulturang Pilipino,'" Ms. Rufino emphasized.
Mabuhay and Congratulations to the FHFI trustees, partners, performers, participants and sponsors.
Maria Victoria Rufino is an artist, writer and businesswoman. She is president and executive producer of Maverick Productions.