A strategic plan for the Philippine economy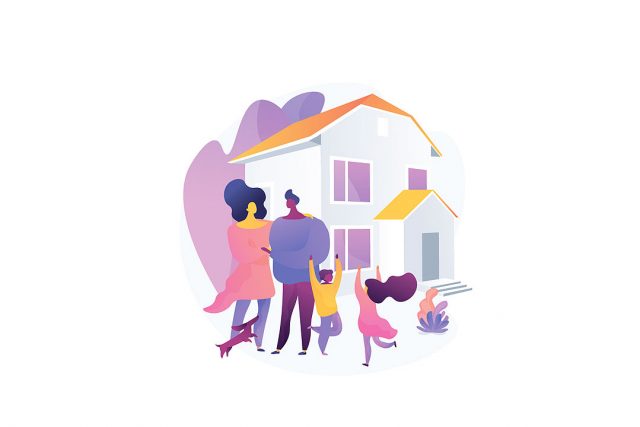 (Part 1)
For over half a century, I have been closely involved in the preparation of strategic plans of large and small business enterprises in the Philippines. Not only do I usually provide the so-called environmental scanning as an economist, I also make it a point to give advice on the formulation of the mission and vision of the organization and the identification of strengths and weaknesses as part of the so-called SWOT analysis. In some special cases, I go all the way to help in strategy formulation because of my training as a business economist. Except in those companies in which I belong to the board of trustees as an Independent Director, I do not involve myself in project and operational planning.
As the new year of 2022 will be the start of the post-pandemic era for the Philippine economy as well as the beginning of another presidential term, I thought that I will use all the data, information and assumptions that appeared in my two previous series of articles, entitled "Aspiring for High-Income Status" and "2050 Take Me There," to formulate a strategic plan for the entire Philippine Economy, not only for the next six years but also for the two presidential terms that will follow them. Those three terms will bring the country exactly to the year 2040 which has been a common target of Filipino professionals doing long-term planning. For example, our national economic planning agency, the National Economic and Development Authority (NEDA), came out with the publication "AmBisyon Natin 2040." In addition to what is contained in that very valuable document, I will integrate into the strategic plan the views of leading economists, both domestic and international, that have appeared in their respective columns, blogs, and publications. As I have done in actual strategic planning exercises which I facilitated for many enterprises, I will draw out from these leading thinkers about the Philippine economy their expert views relevant to the various phases in the formulation of a strategic plan for the national economy.
Let me begin with the most important step in any strategic planning exercise, the statement of the Mission and Vision of the organization. I propose that we state the Mission of the Philippine economy as providing every Filipino citizen a standard of living that will enable her or him to attain full integral human development. This means achieving economic growth that is both sustainable and inclusive. To those who are not familiar with the expression "integral human development," it may be necessary to explain that the economy should provide not only for the physical needs of human beings but must take into account that every person is an economic, political, social, cultural, moral, and spiritual being. All these dimensions must be addressed by the income that the national economy should provide for each and every Filipino. This has to be stated because there are regimes that are designed, at least partially, according to Marxist ideologies that believe that only matter exists and there is no such thing as spirit. This leads to a way of governing that completely ignores the non-material dimensions of a human person. Such regimes which are still at least partially influenced by Marxist thought are oftentimes guilty of violating some inviolable human rights as those of freedom of religion, free speech and self-determination, not to mention the right to life.
Now that we have a proposed Mission statement, let us address the Vision statement. Thanks to the NEDA we have a perfect Vision statement in what is called AmBisyon Natin 2040, which is the result of a long-term process that began in 2015 (the last full year of the Noynoy Aquino Administration). More than 300 citizens participated in focus group discussions and close to 10,000 answered the national survey. Technical studies were prepared to identify strategic options for realizing the vision articulated by the citizens. All the important sectors of society, i.e., government, the business sector, academe, and civil society were consulted. AmBisyon Natin 2040 represents the collective long-term vision and aspirations of the Filipino people for themselves and for the country by the year 2040 which is the terminal year for the next three successive Administrations that will start in 2022. We strongly recommend that our political leaders who will be elected in May 2022 take very seriously these aspirations of the Filipino people and formulate strategies that will effectively achieve the goals envisioned by the Vision. These strategies could be both those that have already been proven effective by previous administrations (continuity) or new ones still untried or better fitted to the new realities that the next 18 years will unfold.
Let us now state the exact words that express the Vision of the Filipino people for the year 2040: "By 2040, Filipinos enjoy a strongly rooted, comfortable, and secure life. In 2040, we will enjoy a stable and comfortable lifestyle, secure in the knowledge that we have enough for our daily needs and unexpected expenses, that we can plan and prepare for our own and our children's future. Our family live together in a place of our own, and we have the freedom to go where we desire, protected and enabled by a clean, efficient, and fair government."
This Vision Statement is succinct, as all Vision Statements should be. Fortunately, those officials of NEDA who facilitated the tedious process of arriving at the Vision statement (I remember the hours and hours I spent helping business enterprises and nongovernmental organizations to arrive at their respective Vision Statement) did us a great favor by fleshing out the Vision Statement enshrined in the AmBisyon Natin 2040. To help us in the subsequent steps of strategy formulation, it would be useful to know how some of the key phrases in the Mission Statement should be understood.
What is meant by Filipinos being "strongly rooted"? Using a Filipino word "matatag," a more detailed explanation of this aspiration states that Filipino families live together; there is work-life balance so that there is time to spend with family, even for members who work. On weekends, families and friends enjoy time together in parks and recreational centers. It is a high-trust society with a strong sense of community. There are volunteer opportunities and Filipinos spend time to serve the community, help others who are in need, and contribute to various causes.
The second key word in Filipino is "maginhawa." This means that no one is poor, no one is hungry. Filipino families live in comfortable homes with the desired amenities and secure tenure. Families and friends are within reach because transport is convenient and affordable, and they can take a vacation together within the country and abroad. Children receive quality education so that they are able to realize their full potentials and become productive members of society. Decent jobs that bring sustainable income are available, including opportunities for entrepreneurship.
Finally, the third condition is described by the Filipino word "panatag." This means that Filipinos feel secure about their entire lifetime. They expect to live long and enjoy a comfortable life after retirement. They have access to resources that cover unexpected expenses, especially in the form of savings. They feel safe where ever they go in the Philippines. Filipinos trust their government because it is free of corruption and provides services to all citizens without discrimination.
(To be continued.)
Bernardo M. Villegas has a Ph.D. in Economics from Harvard, is professor emeritus at the University of Asia and the Pacific, and a visiting professor at the IESE Business School in Barcelona, Spain. He was a member of the 1986 Constitutional Commission.