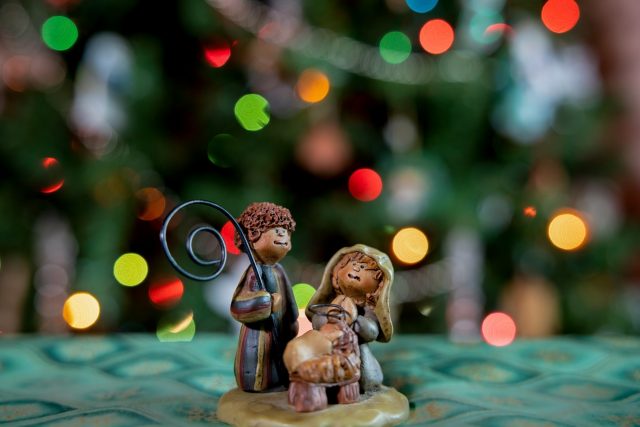 Filipinos take pride in having the longest celebration of Christmas this side of Christendom. Now that we are weeks away from Christmas, what benefits has this months-long long celebration given us?
A quick crowd sourcing from family members and friends in social media, yielded the following benefits:
ECONOMIC GAINS
The first set of benefits point to the apparent economic gains, now enjoyed by both traditional and online retail outlets. My daughter is quick to point out how the pandemic has prompted consumers to resort to e-commerce for purchasing food and other essential items for their household. This has become part of the "new normal" — a major vehicle for the Filipinos' Christmas shopping.
A former colleague writes, "The long celebration provides more opportunities for these businesses, in the process stimulating economic activity and boosting the local economy to go back to pre-pandemic levels." Certainly, many of us joined the bandwagon in the 9/9, 10/10, 11/11, and the forthcoming 12/12 sales promos!
The amount of spending is expected to spike during the Christmas season, especially now that restrictions in some urban centers have been relaxed by government.
EMOTIONAL BOOST
Another workmate says, "The four-month celebration gets people into the jolly and generous Christmas mood earlier. If you have kids, it would provide a good incentive to get them to behave themselves before Christmas time." I am reminded of how my grandson perseveres to do good in school so he could get the Christmas gift he has been praying for.
Meanwhile, a co-teacher describes how "It sort of primes us up that Christmas is coming (as) we need to prepare financially, emotionally, even physically for the long parties and reunions come December." A photographer friend adds that "it stretches the yearning for a good family holiday and puts one in the mood."
Meanwhile, a friend mentions that "the long Christmas celebration (also) gives us time to plan and think about the gifts we could give to our loved ones or the charitable acts we would like to do." This is reinforced by a friend who observes that "Pinoys tend to be more generous during Christmas."
Another thing to plan for are the "get-togethers, reunions and extended vacations." These are driven by Pinoys' love for celebrations, my wife adds, admitting that she is one of those who really get excited the moment the "'ber" months begin.
JOYFUL ANTICIPATION
As a Christian nation, we are afforded "greater opportunity to enjoy the birth of our Saviour Jesus Christ," even if the Misa De Gallos, Noche Buenas, and Kris Kringles now have their virtual options because of safety concerns. A team leader says the long-celebration engenders hope as we anticipate the series of joyful events from September to January to see us through these uncertain times.
All these are good for our mental health, a friend states. "An extra opiate for the public (in a good way)," a nephew adds.
But there were also those who question the practice, suggesting that it should be cut short to two months, worried perhaps about the seeming impracticality of the overdrawn celebration. One couldn't help but be cynical, "are there benefits, to begin with?"
These opposing views notwithstanding, I think the long celebration of Christmas in the Philippines will persist. As long as there are kids who are excited to open their presents under the Christmas tree and as long as there are adults who find joy in putting a smile on their loved ones' faces when affirmations of love accompany the hearty food that they serve and partake at the Noche Buena table.
Edgar Timbungco is the public relations manager of Mang Inasal and is also teaching corporate communication and organizational planning and development at the School of Management and Information Technology of De La Salle-College of Saint Benilde. He is an accredited public relations practitioner by the Public Relations Society of the Philippines and certified professional marketing educator by the Philippine Marketing Association. He was likewise granted with the crisis communication planner title by the International Consortium for Organizational Resilience.