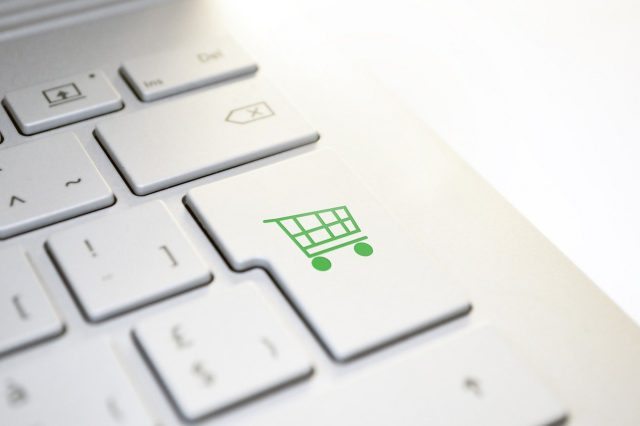 THE online grocery market in the Philippines is expected to become a P50.6-billion market by 2025, according to independent London-based analytics and consulting firm GlobalData Plc.
Details of GlobalData's Philippines Grocery Industry Report was sent in an e-mailed press statement by AllDay Marts, Inc. on Monday.
The growth of the online grocery market is expected after online grocery spending grew by 153% in 2020 as consumers shifted to digital transactions amid the implementation of coronavirus disease 2019 (COVID-19) restrictions, GlobalData said.
In terms of its compound annual market growth (CAGR), the country's online grocery market is expected to grow by 32.5% between 2020 to 2025 from its 62.3% CAGR seen in 2015 to 2020.
"The approach of [grocery stores] using their own web or app plus a partnership with marketplaces helps supermarkets reach more customers and fuels the growth online," GlobalData said.
Meanwhile, it said the mid-premium supermarket segment is attracting "a wider spectrum of shoppers" via regular deals and promotion in-store and online.
The consulting firm defined mid-premium supermarkets as the stores focusing on quality and service, as well as a collection of premium items competitively priced.
Meanwhile, there are also value and value-mid cover players, which emphasize price instead of service and quality. Players in between the two are in the mid-market segment, which focus on "a balanced proposition and fairly standard range in terms of price and quality."
ALLDAY
Independent analytics and consulting firm GlobalData named AllDay as the leading player in the mid-premium market segment in the country. It also said AllDay is the fastest growing supermarket operator in the country with a CAGR of 62.5% from 2015 to 2020.
AllDay filed for an application for a P6-billion initial public offering with the Securities and Exchange Commission and the Philippine Stock Exchange, Inc. last month. The company is awaiting regulatory approval.
The company plans to offer up to 6.857 billion common shares for 80 centavos each, with an overallotment option of up to 685.7 million shares.
Around P4.10 billion of the proceeds will be used for the repayment of the debt it incurred to fund past and ongoing store expansions. Meanwhile, the balance will be used for capital expenditures and to partially fund another wave of store launches.
AllDay aims to have 44 stores by the end of next year, up from its current 33 branches. The company hopes to have 100 stores by 2026.
"AllDay's expansion strategy is anchored on the Villar Group's property development plans — a store in each and every Vista Land community across the country — from Ilocos Norte in the North to Cotabato in the Southern Philippines," AllDay said. — Keren Concepcion G. Valmonte