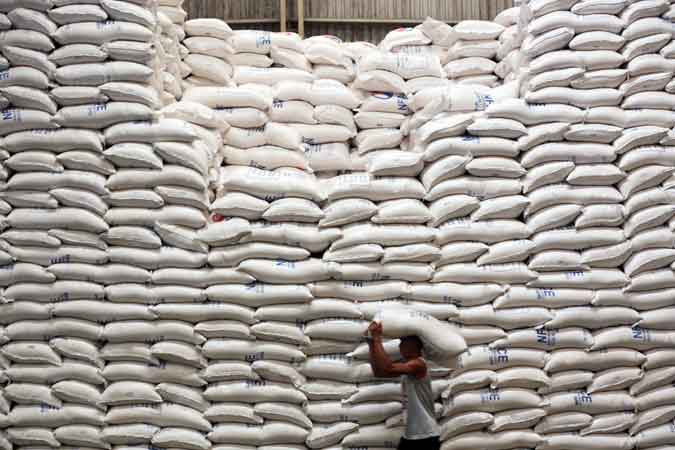 THE NATIONAL Food Authority (NFA) said it released around 2.2 million bags of rice from its inventory for relief operations since the implementation of the enhanced community quarantine (ECQ).
Between March 16 and April 16, around 1.9 million bags of NFA rice were released to local government units (LGUs), 94,413 bags to the Department of Social Welfare and Development (DSWD), 86,655 bags to legislators, and 90,946 bags to other institutions involved in relief operations.
About 1.2 million bags were released in Luzon, followed by the Visayas with 631,460 bags, and Mindanao with 350,537 bags.
NFA Administrator Judy Carol L. Dansal said the agency is operating on weekends and holidays during the lockdown to ensure continuous buying operations from farmers as well as a readily-available supply for end-users.
"Starting March 16, NFA's market participation had increased from 10% to as high as 17% as LGUs, the DSWD, legislators and other relief institutions chose to buy our lower-priced good quality NFA rice for distribution to families affected by the ECQ," Ms. Dansal said.
The NFA increased its palay procurement and milling volumes to augment the national rice supply, in response to the extension of the ECQ period.
"We still expect high volumes of NFA rice withdrawals during the duration of ECQ until April 30 and beyond, as the threat of the coronavirus disease 2019 (COVID-19) infections continue. That's why we also continue to replenish our rice stocks especially in areas with high incidence of infection," Ms. Dansal said.
Under Republic Act 11203 or the Rice Tariffication Law, the NFA's role was modified to focus it on domestic procurement and maintaining a rice buffer stock, which will be distributed during calamities and emergencies.
NFA rice is sold to local government units and relief agencies at P25 per kilogram. — Revin Mikhael D. Ochave