Misamis Oriental to host P500-M coconut processing facility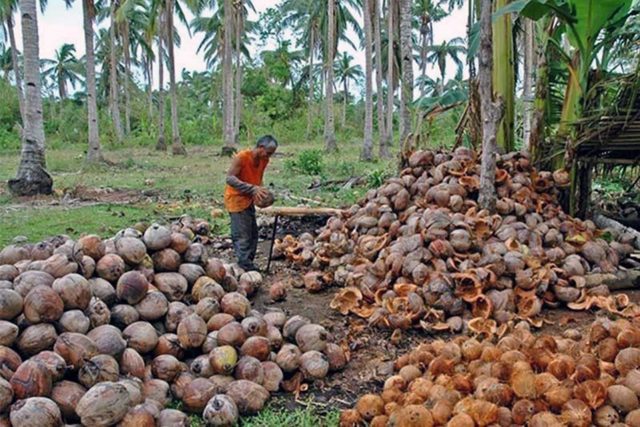 A COCONUT processing facility worth P500 million will soon be established in the town of Claveria, Misamis Oriental, according to the Mindanao Development Authority (MinDA).
MinDA Chairperson Emmanuel F. Piñol said in a Facebook post over the weekend that the facility is planned on the site of a former Virginia tobacco drying facility owned by Philip Morris International.
The drying facility was recently donated to the provincial government after Philip Morris halted operations in Claveria.
According to Misamis Oriental Governor Yevgeny Vicente B. Emano, the facility will help improve the coconut industry of the province, which has 10 million productive trees.
The six-hectare site will be equipped with 150 steam drying chambers with 17-ton capacity each and a fully automated greenhouse nursery. Mr. Emano said the plant will produce at least 11 types of high-value products and is expected to raise the buying price to P25 per nut from farmers.
"The drying chambers will be used to produce clean white copra with the husks processed into coconut fiber and coconut peat and the shells into coconut charcoal briquettes. Other high-value products include coconut syrup, coconut sugar and coconut alcohol," Mr. Emano said.
Mr. Piñol said the facility will be equipped with a locally-designed and fabricated biomass boiler to bring down power costs in steam generation for the drying chambers and make the project viable.
Philippine Coconut Authority Administrator Benjamin R. Madrigal, Jr. has urged businesses to invest in the coconut industry to boost exports and improve the incomes of coconut farmers.
Mr. Madrigal said the investment environment has become more favorable with the passage of Republic Act No. 11524 or the Coconut Farmers and Industry Trust Fund Act, which sets up a P75-billion fund that will support various industry upgrade programs. — Revin Mikhael D. Ochave