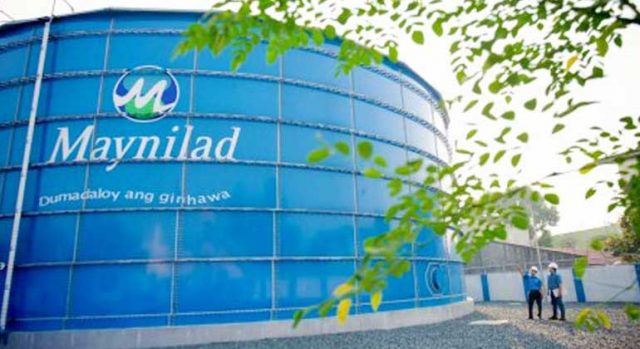 MAYNILAD Water Services, Inc. spent P410 million for the placement of pressure-regulating valves (PRV) in select parts of its distribution system.
The water concessionaire, which provides water for the west zone of Metro Manila, said the PRV installation aims to manage water pressure in its network and improve the availability of water supply for its customers.
"PRVs serve to equalize pressure in the network, enabling Maynilad to spread out the water supply to a wider area without putting undue stress on the piping system. These also automatically lower pressure during off-peak hours, thus helping to reduce water losses while also making supply distribution more energy efficient," the water provider said in a statement on Thursday.
Maynilad Chief Operating Officer Randolph T. Estrellado said the installation of PRVs in its system provides the company a better control on water flow in the pipelines.
"We can reduce excessive pressure at night during low-demand hours and redirect that pressure to fill up our reservoirs in preparation for peak demand by daytime," Mr. Estrellado said.
Currently, Maynilad said it has 1,200 PRVs across the west zone concession, adding that 85% of its distribution system is already covered with the said technology. The water provider aims for full PRV coverage by 2026 after using it since 2011.
"The installation of PRVs is part of Maynilad's non-revenue water management program, which seeks to manage losses in the network through selective pipe replacement, active leakage control, network diagnostics, replacement of old water meters, and establishment of district metered areas," the water provider said.
Maynilad supplies water to consumers in Caloocan, Pasay, Parañaque, Las Piñas, Muntinlupa, Valenzuela, Navotas, Malabon, Manila, Makati, and Quezon City, as well as parts of Cavite province including Bacoor, Imus, Kawit, Noveleta, and Rosario.
Metro Pacific Investments Corp., which has a majority stake in Maynilad, is one of three Philippine units of Hong Kong-based First Pacific Co. Ltd., the others being Philex Mining Corp. and PLDT, Inc.
Hastings Holdings, Inc., a unit of PLDT Beneficial Trust Fund subsidiary MediaQuest Holdings, Inc., has an interest in BusinessWorld through the Philippine Star Group, which it controls. — Revin Mikhael D. Ochave