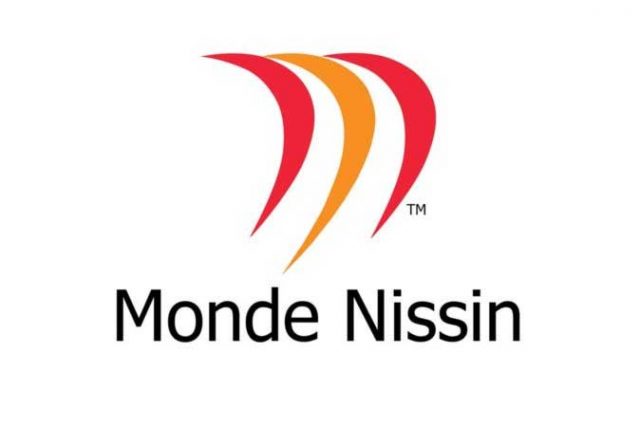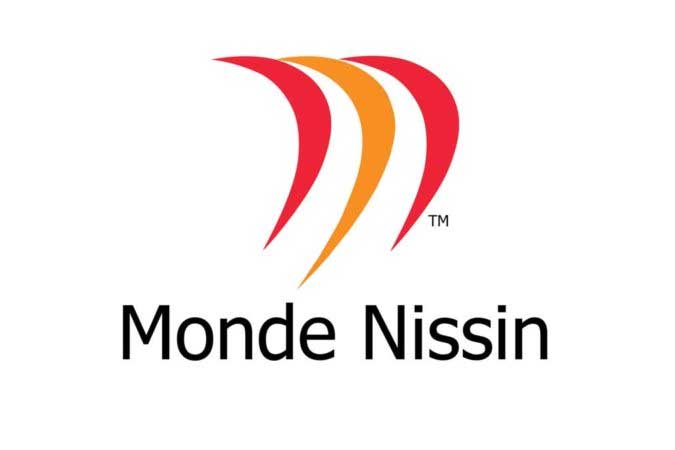 By Ana Olivia A. Tirona, Researcher
MONDE NISSIN Corp. ended up as the most actively traded stock in the Philippine Stock Exchange (PSE) last week following its market debut on Tuesday.
A total of P6.40-billion worth of 477.94 million Monde Nissin shares exchanged hands on the trading floor from June 1 to 4, PSE data showed.
Monde Nissin shares closed at P13.40 per share on Friday. This was down by 0.59% from its initial public offering (IPO) price of P13.50.
"Investors were cautiously optimistic on the new IPO as it was a food manufacturer of highly recognized brands that are in a majority of Filipino homes… There were some concerns though about the size of the offering as it was the biggest IPO in the PSE's history and also the timing of the offering," AAA Southeast Equities, Inc. Research Head Christopher John J. Mangun said in an e-mail.
"Price movement was stable in the first few trading sessions although volatility picked up which sent the price substantially lower, down about 6% from the IPO price at one point before recovering. The recovery is a sign that investors were quick to scoop up Monde Nissin shares at a slight discount," he added.
In a separate e-mail, Globalinks Securities and Stocks, Inc. Head of Sales Trading Toby Allan C. Arce noted the stock had been trading below its IPO price on relatively low volatility and was expected of any large-cap issue making its debut in the local bourse.
"However, there seems to be confidence in the company — bouncing back after hitting a low of P12.68 per share [last Thursday]. Investors may yet still consider [Monde Nissin] a good addition to their investment portfolios," Mr. Arce said.
The food manufacturer offered 3.6 billion shares to the public at P13.50 each. Excluding underwriting commission and listing expenses, the company said it raised P48.6 billion, or around $1 billion from its maiden offering.
Based on its prospectus, the company is planning to spend around 57.2% of its IPO proceeds to fund its capital expenditures (capex), while around 28.8% and 14% will be used for the redemption of convertible notes and repayment of loans, respectively.
"A big chunk of the [IPO] funds will go towards paying its liabilities which eliminates future interest costs. Some of it will go towards the expansion of facilities, although it will not translate into increased production for at least another two years," Mr. Mangun said.
For this year, the company will allot P8 billion in capex. It also earmarked P9 billion in capital spending in 2022 and P10 billion in 2023.
For its branded food and beverage business in the Asia-Pacific region, Monde Nissin will finance key projects, which include the completion of its facility in Malvar, Batangas, and the production of healthier noodle lines.
Financial statements attached to the company prospectus show Monde Nissin booked a consolidated net income of P8.07 billion in 2020, up 21.3% from a year ago. During the same period, net sales grew by 3.8% to P67.9 billion.
"Better profit margins and lower interest expenses will sustain its net income growth from last year, which is between 15-20%. This translates to P9-10 billion for 2021 which is our rough estimate," AAA Southeast Equities' Mr. Mangun said.
For Globalinks' Mr. Arce, lower interest expenses and the higher foreign exchange gain last year enabled Monde Nissin to increase its profits by a substantial amount.
"This year, assuming the repayment of loans will cut interest expenses by 60% given same sales growth of 3.8%, Monde Nissin's net income should increase by 19.4% to P9.6 billion," he said.
"But this growth in earnings will come as a result of financial deleveraging rather than organic growth. Earnings growth after 2021 will more or less mirror the company's average sales growth of less than 5%," he added.
Mr. Arce further noted the company's earnings growth over the long term will depend on the success of its meat alternative business, which has been losing in the past two years.
The company has said it will use some of its IPO proceeds to expand in the United States through its Quorn Foods brand, which offers consumers healthier alternatives to meat.
Mr. Arce placed Monde Nissin's stock support and resistance at P13.10 and P13.56, respectively, noting investors will still be assessing the company's performance in the next few weeks.
For AAA Southeast Equities' Mr. Mangun: "The current low of P12.68 is the immediate support with the high of P13.56 as the resistance, although it will take several weeks before we can determine the trend," he said.
The Philippines-based manufacturer provides most of Filipino household staples such as Lucky Me!, Skyflakes, and M.Y. San Grahams.