Lighting up a carbon-neutral world through alternatives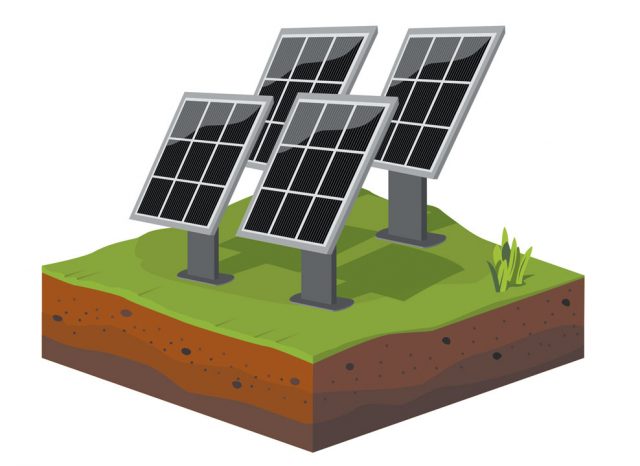 By Bjorn Biel M. Beltran, Special Features Writer
FACED with a worldwide pandemic and consequent global recession, more people have grown aware of social and environmental issues that pose risks to their everyday life. Sustainability has become such a powerful movement that, according to a global report from The Economist Intelligence Unit, commissioned by the World Wildlife Fund, there has been a 71% rise in online interest in sustainable goods around the world over the past five years.
The increasing demand for sustainability is not only relevant in high-income countries, but is also strong in developing and emerging economies, with an increase of 24% in Indonesia and 120% in Ecuador.
The push for sustainability has been strengthened in the midst of the ongoing pandemic. Research and advisory firm Forrester found that a third of US online adults say they spend more time thinking about the climate than they did before the coronavirus disease 2019 (COVID-19) pandemic.
Further, in direct response to the events of 2020, 36% of US online adults are looking for ways to contribute to local communities and 31% spend more time thinking about global challenges like poverty or hunger.
Foremost in these conversations is energy. As a major source of the greenhouse gas emissions, the global energy industry is expected to transition towards cleaner, sustainable energy and achieving net-zero emissions by 2050. This is one of the main strategies proposed by the Intergovernmental Panel on Climate Change (IPCC) to prevent climate catastrophe.
Such discussions will be at the forefront in November, the United Kingdom will host the 26th UN Climate Change Conference of the Parties (COP26) in Glasgow to accelerate action towards the goals of the Paris Agreement and the UN Framework Convention on Climate Change.
The Philippines has pledged to reduce its carbon emissions by 75% by 2030, yet how effective such a transition will be towards pursuing the UN's goal of net-zero emissions by 2050 remains to be seen. How will this influence the components of the Philippines' energy grid? Where is the country now in terms of adapting renewables?
This was the topic in a special BusinessWorld Insights discussion themed "Energy's Sustainable Future in Renewables and Nuclear," where leaders from the country's energy sector gathered to discuss the state of sustainable energy in the country and where it stands compared to the rest of the world.
John Eric Francia, president and CEO of AC Energy Corp., the energy arm of the Ayala Group, noted two significant consequences in the increasing global demand for clean energy.
"One of the key implications of the whole world moving to a net-zero emission path is that significant investments, we're seeing great pools of capital shifting towards sustainable investments. These are investments in renewable energy which is one of the main investment areas, green hydrogen, carbon capture technology, electric vehicles," he said.
"What this also means is that less and less investments are being made in traditional fossil fuels. There will be declining investments and this is one risk that we need to highlight over the longer term: The global trade on fossil fuel which we are heavily dependent on is going to be vulnerable. The bottom line is we should take great effort into achieving that energy independence. We are too dependent on the global supply chain when it comes to fossil fuels. It's not just an environmental issue, it becomes a security issue as well."
If the country continued to rely on traditional fossil fuels, he explained, the country is likely to run into rising energy prices in the near future. Local resources such as the Malampaya gas field is projected to run out before the end of the decade. Meanwhile, the prices of imported coal and oil continue to soar.
Mr. Francia said that the country needs to harness its indigenous resources in the country to reduce its reliance on imported fuel. Renewable energy (RE) will be the most obvious choice: that is, solar, wind, hydro, geothermal, and biomass. Yet while he noted that AC Energy is a big proponent of renewable energy, he believes that renewables still need to be complemented by supplementary technologies like battery storage and transitionary fuels like natural gas.
"The energy transition is upon us. We should step up in terms of taking a more proactive stance. It will take time. It's not going to be overnight. We cannot just switch off all the carbon-emitting power plants. It has to be an orderly transition," Mr. Francia said.
"We need to have a long-term road map. Renewables will have a big role to play. Gas will have a transition role, and all of these enabling technologies have to be factored in as they get developed over time."
Atty. Jose M. Layug, Jr., senior partner at Puno & Puno Law, brought up historical data of the country's renewable energy initiatives, showing that the country had in previous years successfully relied on renewables for 30% of its energy demands.
He said that the country is not lacking in any rules and frameworks regarding the use of renewables, citing the National Renewable Energy Program, the Net Metering Program, Renewable Portfolio Standards, the Green Energy Option Program, the Renewable Energy Market Rules, and the Green Energy Auction Program, among others.
"The sudden halt in development of RE in the Philippines was primarily driven by the policy announced by the current administration, where they said that we should be technology-neutral. While I understand that the driver behind that was the cost, I've been saying ever since that our policy should be more pro-renewables. In fact, since 2010 the price of renewable energy plants has gone very low," he said.
Another option available to the country is the much-stigmatized use of nuclear energy. Carlo A. Arcilla, director at the Philippine Nuclear Research Institute, lamented that nuclear energy is not considered by policy makers as a low-carbon method of energy generation despite its many benefits.
Mr. Arcilla said that many scientific breakthroughs have made nuclear energy among the best sources of energy in the world, as it emits the lowest amount of carbon dioxide compared to fossil fuels and even sources like solar and wind. It can even be considered as a renewable source of energy, as recent developments have made it possible to extract uranium from seawater.
"If you compare its carbon dioxide output with coal, petroleum, lower than even wind and solar. In fact, the IPCC has said that if there were no nuclear power, the world's total carbon dioxide emissions would increase by 10%," he said.
"The most important thing about nuclear fuel is that it has a very high energy content for its small volume. A uranium pellet of only 2% uranium is equivalent to one ton of coal, 120 gallons of oil, and 17,000 cubic feet of natural gas… Sometimes people ask me why even consider nuclear when we have solar and wind. And my answer to that is: Why not have nuclear to be the backup to solar and wind?"