Lessons from the man who called us 'boss'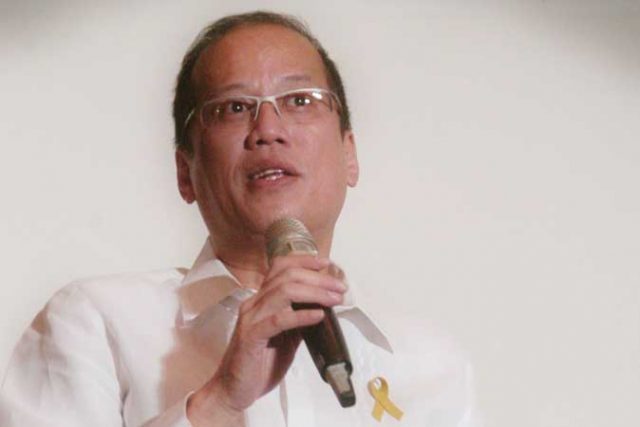 On the 41st day of President Benigno Aquino III's passing, as our grief slowly recedes into tender reminiscence, we find a trail of leadership and management lessons from the boss who insisted on calling us his "bosses."
Walking your talk wins confidence.
One word defines the Aquino economic legacy: confidence. The Philippines won its first investment grade credit ratings — and the respect of the business and international community — by walking PNoy's talk. "Kung walang kurap, walang mahirap" (If there is no corruption, there are no poor) was not just a mantra, but also an organizing principle with which he led his administration. PNoy restored consumer, investor, and business confidence after decisive follow-throughs: in his anti-corruption drive, in budget and finance reforms, and even in how he carried himself during his tenure.
His "no wang-wang" (no sirens) policy was not a gimmick. Presidential Management Staff Secretary and Presidential Chief of Staff Julia Abad recalls how PNoy "obeyed traffic regulations, took commercial flights, and told us to fall in line and never jump queues." PNoy walked his talk on the "no epal" (no shameless self-promotion) policy, refusing to have posters bearing his face put up whenever projects were launched, knowing that they would be funded by the people's money. In these little things, he showed, rather than told, everyone who he was and what his administration stood for. Delivering impact wins more confidence than demonstrating intent.
Success depends on how well you define and measure it.
My experience as finance secretary would not have been as fulfilling had I not been empowered by my boss. When at the cusp of winning the 2010 polls, PNoy sat me down and asked me to be his finance secretary. I told him it was too early; he insisted it was just the right time to align our priorities. Together, we defined how success might look like, and agreed on the broad objectives of the economic agenda. Fully understanding my marching orders gave me the freedom to execute PNoy's growth agenda.
PNoy also knew how to drive success by the yardstick with which he measured it. He ran on a 16-point Social Contract with the Filipino People, which encompassed every conceivable sector, from economics, gender equality, environment, to security and peace. When asked if he would like to reduce it to 10 points for easier recall, he stood firm, believing the Social Contract had to be complete if it was to be the guiding document for his administration.
True enough, Secretary Julia attests that the Social Contract became the criteria for all of PNoy's decisions, from hiring key people, to his positions on issues, and even which engagements to attend. The Social Contract was distributed during the first cabinet meeting; PNoy stressed that it would be the basis of our policies and programs, and the basis of his — and the people's — evaluation of our work.
Education Secretary Br. Armin Luistro recalls PNoy's almost "nagging" him about the 66,813-classroom backlog we had at the start of the term, believing it to be a debt we owed to our future bosses that PNoy was keen to pay. ASAP. PNoy would constantly ask where we were relative to that measure. At the end of his term, the country had been able to build around 185,000 classrooms, 84 classrooms a day, thanks to PNoy's constant measuring against that metric.
Hire young. Train early. Empower fully.
PNoy believed in the youth. To him, experience did not matter as much as malleability.
And so PNoy hired young — Malacañang was filled with millennials, even fresh graduates. PNoy trained his young team early, but not with a heavy hand. Instead, he chose to train by empowerment.
To him, empowerment was not mere delegation. It takes more work to empower than to delegate. He avoided micromanagement, instead empowering his people to make their own choices, guided by the goals and principles he set. His team was allowed to make their hiring decisions, causing a virtuous cycle of more and more young people joining, imbued with a sense of hope and a belief in their capacity to contribute.
PNoy held his team to a high standard, and established systems of accountability — like when he required us to sign our work so that we could take full responsibility for our outputs.
But PNoy knew accountability was best operationalized with the heart. He would conscientiously mark errors on the margins — typos and numbers that didn't add up — and called erring people in for sober reminders of the sacred duties they held. Raf Ignacio, one of PNoy's closest staffers, recalls how these meetings made staff realize how they were indeed integral parts of PNoy's team, how their output was read by the President himself, and, most importantly, how they were accountable not just to an office or a position, but to a person whom they deeply respected.
Ultimately, people feel empowered when they believe their work to be meaningful. Staffers thrived in the high-stake, high-stress environment because PNoy emphasized how they were his alter egos, and how their work was directly linked to the betterment of the Filipino people.
"The true measure of success is your ability to train your successor," Sec. Julia remembers him saying. The kids are alright. The principal inheritors of PNoy's legacy — the young millennials who graduated out his administration — have all been trained well.
Picking the right people will deliver success; placing the right systems will sustain it.
PNoy believed that to sustain reform, you would need more than the right change agents. You would need to take the long view by setting up systems and institutions.
Often, this approach requires more time and sweat. For example, instead of launching infrastructure projects left and right, PNoy emphasized doing things the right way by establishing a robust public private partnership (PPP) framework and institutionalizing the PPP Center. Doing the homework on this developed domestic technical expertise for building a viable and bankable project pipeline, and ensured projects were bid out competitively and fairly.
Using political capital begets more political capital.
Many leaders think political capital is a non-renewable resource and thus strive to change as little as possible to preserve it. But PNoy understood political capital is earned not to be saved, but precisely to be used.
Presidential Communications Development and Strategic Planning Office Secretary Ricky Carandang recalls: when faced with staunch and vicious opposition on the Reproductive Health Law, PNoy decided to risk spending political capital to achieve its passage. This turned out to be a smart move. Had he held back and had the bill tanked, it would have been seen as a sign of weakness and would have imperiled other legislative priorities. When the bill was passed, his hand was strengthened and his political capital reinforced. The same was true with the Sin Tax Law, the passage of which boosted both his political capital and our fiscal resources, allowing him to pursue other objectives.
Using political capital, however, requires prioritization. Secretary Ricky underscores how PNoy unlocked the value of getting a few big things accomplished first to reap more political capital, rather than tackling everything at once, losing focus, and achieving nothing.
Navigate with a moral compass.
PNoy had a strong sense of his true north, and would constantly go back to his moral foundations when faced with complex decisions. Presentations involving spending would notoriously be tough because PNoy tended to the people's money with even greater attention than he did to his own. He famously had a dog-eared copy of the Constitution ready for reference. He took staffers to the Aquino Museum in Tarlac to remind them of the deep personal and national history that animated his commitment to democracy.
Plant trees under whose shade you will not sit.
PNoy understood how change is a continuum, and how we run only a small leg of a grand relay race for our people. While we carried the baton, PNoy believed we ought to run as best we could to avoid burdening the next runner. He thus insisted on solving difficult, politically costly issues — like the Bangsamoro peace process — instead of passing them on to future generations to deal with.
PNoy invested in education, infrastructure, health, and social services, knowing full well that he would not be at the finish line for the photo op. Foreign Affairs Secretary Rene Almendras recalled how the Governor General of Canada had commended PNoy for launching multi-year infrastructure projects, "planting the trees knowing you will never sit in the shades of its branches." PNoy knew this, but was committed to making the right investments for the future nonetheless.
These are just some of the lessons we learned from having worked under PNoy's leadership. I write them in hope that leaders like him will not have to come few and far between in our lifetime.
Cesar V. Purisima received his bachelor's degree in commerce, major in accounting and management of financial institutions, from De La Salle University in 1979, and his MBA in international economics, finance, and marketing from Northwestern University in 1983. He was President Benigno Aquino's Secretary of Finance from 2010 to 2016.