Biden and Trump in Michigan: Views on unions, UAW auto strike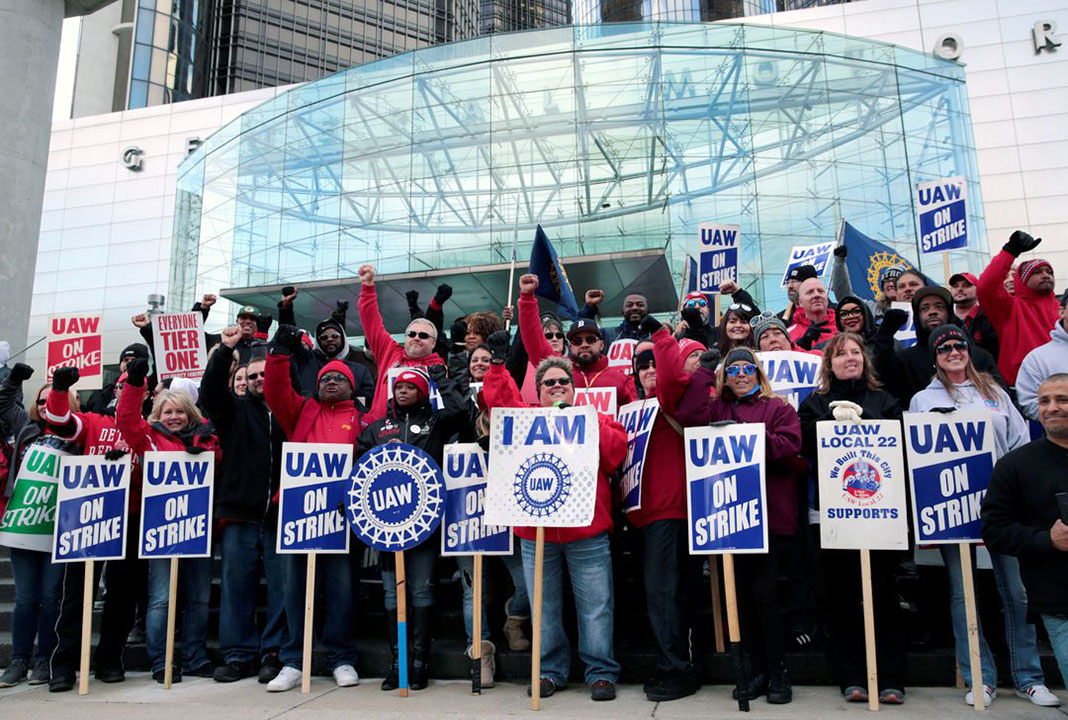 US President Joe Biden and 2024 Republican front-runner and former President Donald Trump both travel to Michigan this week to talk to local auto industry workers, as a United Auto Workers' (UAW) strike spreads around the country.
Mr. Biden, a Democrat, and Mr. Trump are expected to speak to different crowds and present messages that reflect their vastly divergent views on unions, organized labor and the future of the US auto industry.
Winning the UAW's support is part of a broader push by both presidential candidates to capture the small-but-influential union vote in the November 2024 election.
JOE BIDEN: SHARE THE PROFITS
Michigan trip: Mr. Biden is expected on a UAW picket line in Wayne County, where he will meet with UAW President Shawn Fain.
Michigan message: Mr. Biden is expected to side with striking workers and urge the companies to share their record profits with workers. As President: Mr. Biden says support for unions is a cornerstone of his economic policies, and he has pushed investment in US manufacturing tied to union jobs and workers' rights.
Mr. Biden has backed collective bargaining and union wage increases since taking office, but blocked a railroad workers' strike in 2022, disappointing unions pushing for paid sick leave.
Notable quote: Auto companies "should go further to ensure record corporate profits mean record contracts for the UAW."
Mr. Fain said last week: "We invite and encourage everyone who supports our cause to join us on the picket line from our friends and families all the way up to the president of the United States."
DONALD TRUMP: ELECTRIC VEHICLES (EVs) ARE NOT THE ANSWER
Michigan trip: Mr. Trump will speak at Drake Enterprises, a nonunion auto parts supplier in a Detroit suburb, where he will address hundreds of workers.
Message in Michigan: Mr. Trump will criticize Mr. Biden's economic policies and incentives promoting EVs and say he would do a better job of protecting blue-collar workers if elected to a second term.
As president: Mr. Trump lowered taxes for US companies including the auto giants and appointed people to the National Labor Relations Board who unions say weakened protections for workers.
Previously as a real estate developer, Mr. Trump faced lawsuits in which contractors accused him of not fully paying for their work.
Notable union quote: "If the UAW 'leadership' doesn't ENDORSE me, and if I don't win the Election, the Autoworkers are 'toast,' with our great truckers to follow," Mr. Trump said on Truth Social.
Mr. Fain says: "Every fiber of our union is being poured into fighting the billionaire class and an economy that enriches people like Donald Trump at the expense of workers." — Reuters