Unions push 'transition fund' for tech-displaced workers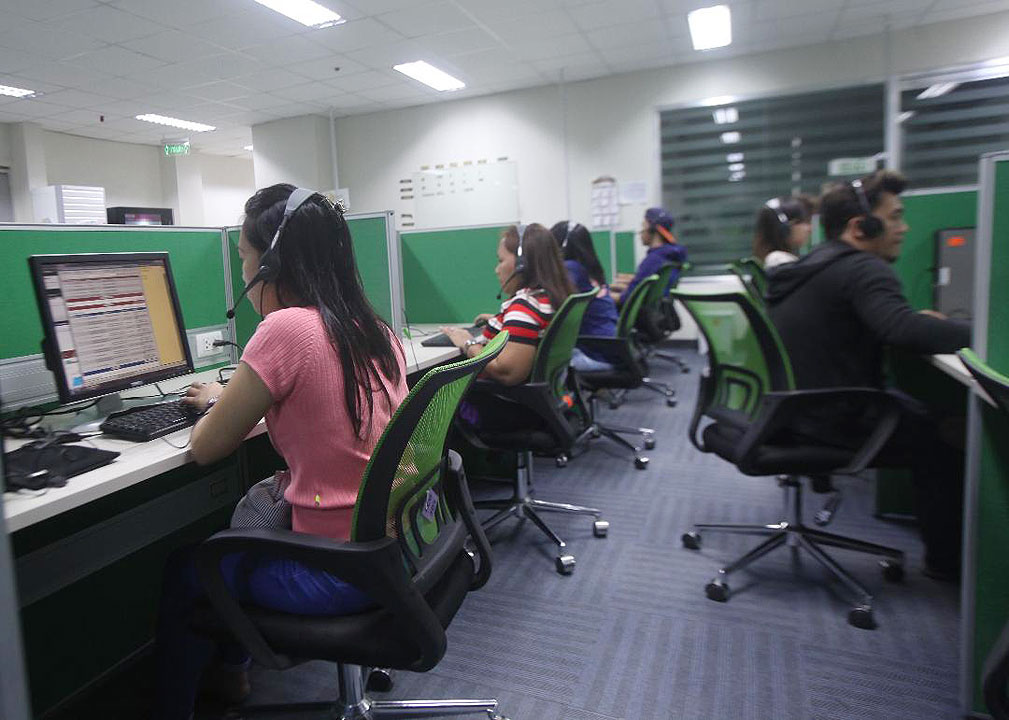 By John Victor D. Ordoñez, Reporter
THE GOVERNMENT needs to harness new technology and offer more digital jobs to improve productivity and enhance job quality, but it also needs to ensure that the transition is fair to workers facing potential displacement, a labor group said.
"The government must allocate a Just Transition Fund to ensure human-centered and worker-friendly solutions… via massive reskilling and upskilling, to seize new employment opportunities for green jobs and digital jobs," Carlos Miguel S. Oñate, legislative officer of the Trade Union Congress of the Philippines, told BusinessWorld in an e-mail.
Job quality worsened in July as the underemployment rate, which measures employed workers actively looking for more work or longer hours, hit a 20-month high of 15.9% from 12% in June, the Philippine Statistics Authority said last week.
Unemployment rose to 4.8% that month from 4.5% in June, which brought the number of jobless to 2.27 million.
"Digital transformation ushers in new, higher quality, and more meaningful jobs through improved productivity due to modern technology," Mr. Oñate said.
He reiterated the need for more public-sector jobs, adding that the government must bolster partnerships with the private sector.
In a July report, the Asian Development Bank (ADB) said the Philippines should use education technology to bridge the skills gap or risk job losses due to the rapid advance of technology.
The ADB cited the need to develop technical and vocational education training programs to boost the workforce's competitiveness.
The Philippines ranked 80th out of 133 countries in the Institut Européen d'Administration des Affaires' (INSEAD) Global Competitive Index 2022. INSEAD evaluated how countries and cities grow, attract and retain talent.
On Sunday, the Department of Labor and Employment (DoLE) said it recently held a strategic planning workshop with workers and employers to set goals for a labor roadmap it had presented to the Cabinet last month.
The DoLE said the results of the consultation will guide the labor and employment plan's implementation over the next five years.
The employment plan aims to upgrade worker skills, raise the quality of teachers, and modernize training institutions, Labor Secretary Bienvenido E. Laguesma told an employer conference last month. It also details a comprehensive social protection program for workers.
At a Senate hearing on DoLE's proposed budget for 2024 on Sept. 1, Mr. Laguesma said workers and employers will have oversight power over its program to create sustainable jobs and ensure social protections.
President Ferdinand R. Marcos, Jr., in his second address to Congress, urged government agencies to continue improving the employability of the workforce.
"The government must be at the forefront of uplifting the lives of millions trapped in poverty through decent work for all," Mr. Oñate said.