ILO finds only 6% of domestic workers enjoy social protections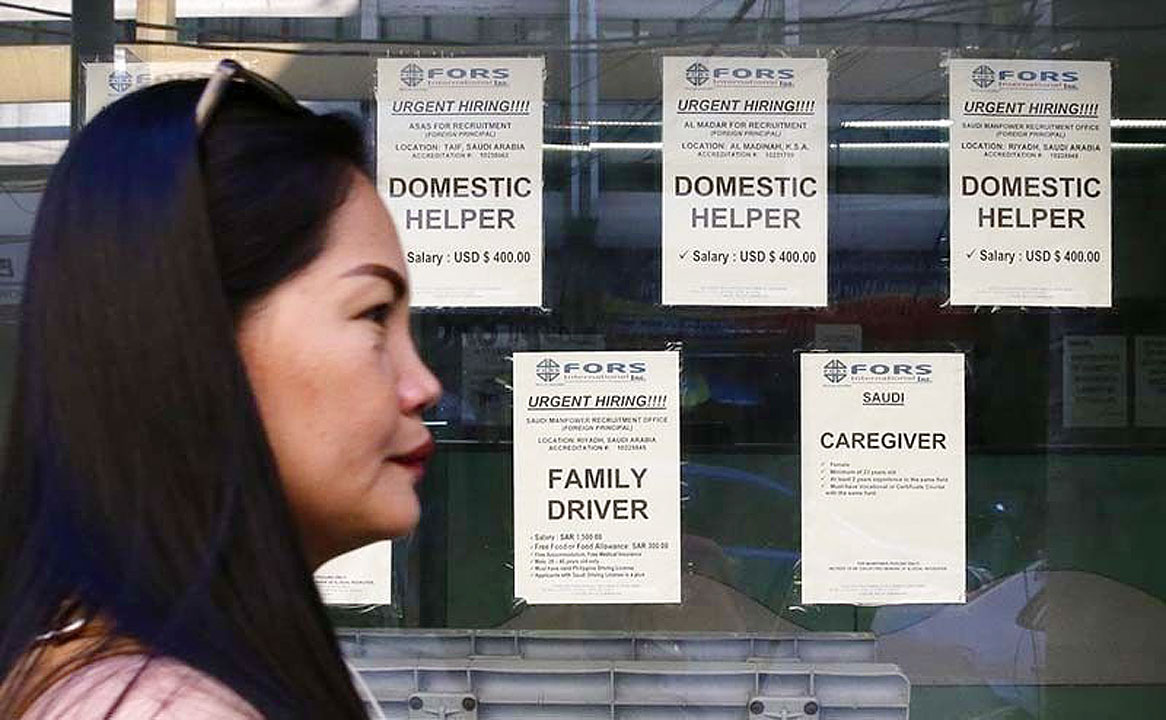 THE International Labour Organization (ILO) said on Thursday that only about 6% of domestic workers worldwide have access to comprehensive social protections.
The remainder lack "access to the full range of protections, covering medical care, sickness, unemployment, old age, employment injury, family, maternity, invalidity, and survivors' benefits," the ILO said in a statement, citing a study it conducted this year.
"Even where they are legally covered, only one in five domestic workers are actually covered in practice because the vast majority are employed informally."
The labor organization said that 76.2% of domestic workers are women, and the lack of social protection would leave them vulnerable.
The ILO noted the Philippines is the only country in Asia and the Pacific that ratified the Domestic Workers' Convention in 2011. A year later, the country passed the Kasambahay Law that set a minimum wage, benefits, and improved terms of employment for domestic workers.
"The coronavirus disease 2019 (COVID-19) pandemic has made 'glaringly apparent' the social protection coverage gaps experienced by domestic workers," the ILO said. "They were among the worst-hit during the pandemic, with many losing their jobs and livelihoods."
The ILO recommended raising awareness among domestic workers and employers about their basic rights and obligations, ensuring adequate work conditions, and promoting a participatory and integrated policy-making process.
The report cited the Philippine Overseas Workers Welfare Administration (OWWA), which covered the repatriation costs for overseas Filipino workers (OFWs) during the global pandemic.
OWWA provided P10,000 cash aid to returning OFWs from the agency's trust fund.
"The Philippines is a major migrant worker-sending country, home to some of the most important labor migration corridors from the Philippines to Malaysia and Hong Kong (China), as well as to Qatar, Lebanon, and other countries in the Middle East and North Africa region," the ILO said.
The Philippine Statistics Authority (PSA) estimated that the number of OFWs dropped by 18.6% to 1.77 million in 2020 from 2.18 million in 2019.
In a survey conducted in 2019, the Department of Labor and Employment (DoLE) and the PSA said that 83% of the 1.4 million domestic workers in the Philippines are not covered by social security benefits.
DoLE earlier said that domestic workers in 13 regions will have higher monthly pay this month, with wage increases between P500 and P1,500 in some regions. — John Victor D. Ordoñez