Four vital elements of a job vacancy ad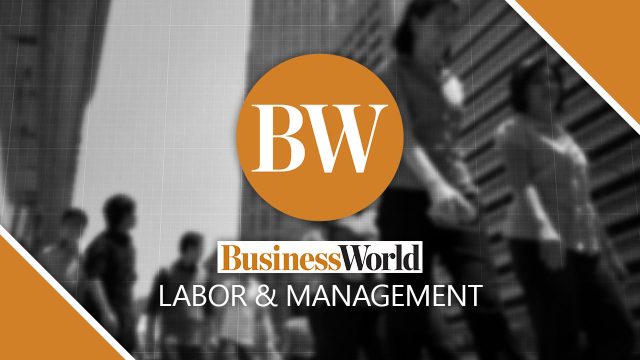 We have several job vacancies but we can't attract enough applicants to meet our requirements. Most of the time, we get only an average of two applicants per position. As you can imagine, this is not enough for us to base a decision on. Usually, we resort to announcing our vacancies on social media, but now, we need to go back to print media to explore how it might help. What seems to be our problem? — Gray Zone.
Not all vacancy announcements are created equal. Some are done professionally, while the rest are prepared haphazardly, without much thought given to improving their attractiveness to applicants. Sometimes, we hear critics ask us — what do you expect? "They're done by human resource (HR) people who are not exactly creative," or words to that effect.
The situation is also aggravated by the fact there are not many materials available to help us improve the "attraction" level of job vacancy announcements in both social and print media. If they are at all available, few hiring managers would want to heed those ideas.
But, you're right. There appears to be a growing trend of organizations going back to traditional methods of advertising their job vacancies. I've seen them advertise in broadsheets, including this paper. The trouble is that many of these organizations fail to heed the basic elements of formulating attractive and viable vacancy announcements.
Regardless of the platform — either social media or print — you have to take certain steps to attract a good number of desirable candidates and prevent undesirables from applying and wasting your time.
VITAL ELEMENTS
To create the most practical and viable vacancy announcements, you need to discover and study what's working and not working. Begin by doing an inventory of your past and current announcements to discover what's wrong with them. Consider the following factors:
One, employer branding and reputation. You may not realize this as you process multiple applications from potential hires who will do whatever it takes to be hired. The most selective applicants will do a background check on your company, just as you would for them.
They're the ones who will unearth any negative feedback from resigned and disgruntled workers on social media. This can be a red flag for choosy applicants.
Two, incomplete information. Employers must understand and clearly specify the nature and type of job they're offering. You may know what the expectations are of applicants, but how well have you translated these requirements in your job ad?
What is the specific job title? Job location? Working hours? Is it a permanent work-from-home assignment, in-person office duty, or a hybrid arrangement? What is the minimum educational attainment required? What is the salary range? Salary expectations are important; you would not want to spend time and effort interviewing applicants who are already receiving the high end of what you can offer.
Three, discriminatory requirements. The most common discriminatory ads involve age and gender. Many employers prefer to hire male candidates on the theory that child care responsibilities for females will disrupt work. Some job ads blatantly discourage applicants from applying if they're 55 years of age.
Clearly, this is a violation of Republic Act No. 10911, otherwise known as the Anti-Age Discrimination in Employment Act, which prohibits "arbitrary age limitations in employment." The law "promote(s) the employment of individuals on the basis of their abilities, knowledge, skills and qualifications rather than their age."
Four, disclaimer statements. If you think you can't reply individually to all applicants, then say something like this: "Due to the numerous applicants that we are handling, please understand that we are unable to reply to all inquiries or follow-ups on the status of each and every application. Rest assured however, that we are giving everyone a fair chance to be employed in our organization."
By doing so, you eliminate unwanted telephone calls or e-mails from applicants and at the same time allow yourself to focus on the most important part of your work.
MAKE IT EASY
So, there you have it. These four basic elements in creating a professional job ad should help you do a better job attracting desirable applicants and weed out undesirable ones. Consider these elements to improve the content and format of your job ads. Focus on the things that are important to you. Sometimes it is not possible to include complete information in a print ad because that would increase the cost.
If that's the case, provide a link to a more detailed description of the job. Make it easy for job applicants to understand your requirements, even those who may know nothing about your organization. You can understand their predicament if you've ever applied for a job and had difficulty understanding what an employer wants.
Have a consulting chat with Rey Elbo on Facebook, LinkedIn, or Twitter or you can send anonymous questions to elbonomics@gmail.com or via https://reyelbo.consulting