How HR must monitor all employee issues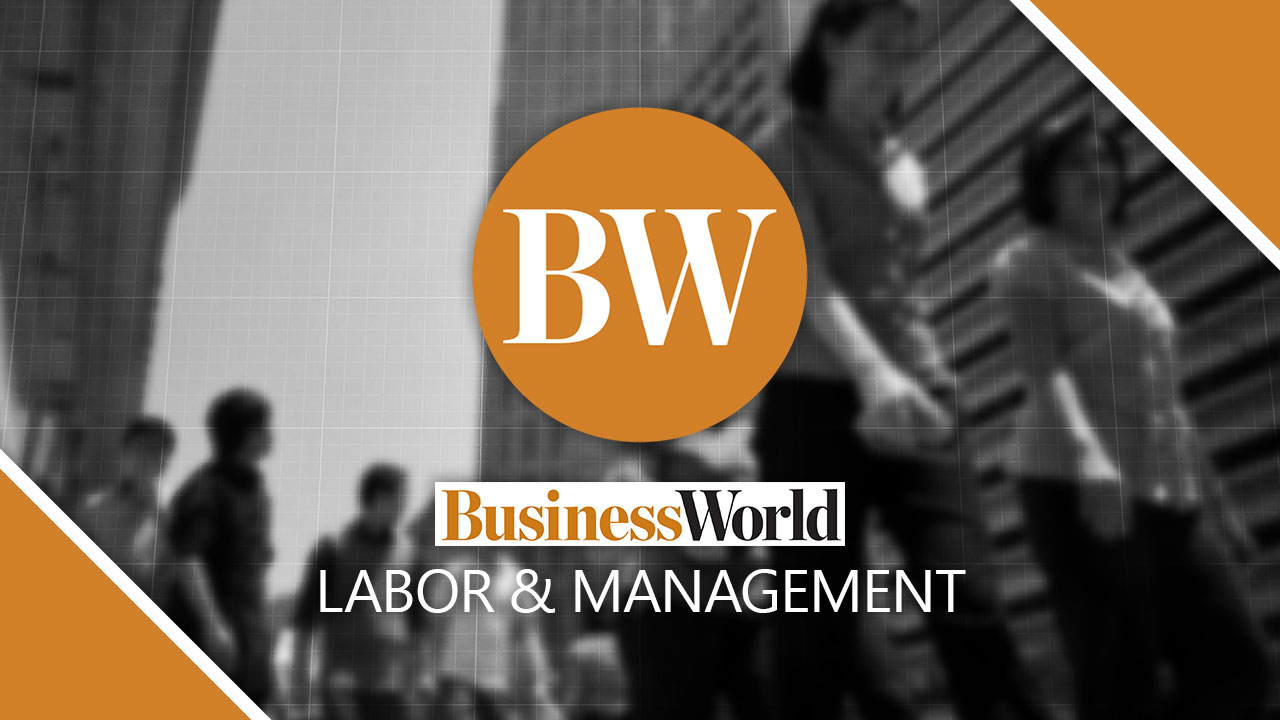 I'm the operations manager of a medium-sized factory. In recent months, I've noticed an increasing number of issues raised by workers against line leaders and supervisors. I'm afraid that those issues could ripen into major ones, if not galvanize the workers to agitate against management. Our human resource (HR) manager appears not to be bothered by this and considers it part of a "healthy proactive communication process" which he initiated six months ago. What do you think? — Yellow Bell.
There's one game that I love to share with participants attending my management seminars. The participants are grouped into three to five teams with a minimum of three members each. The teams are given plastic drinking straws and masking tape. The challenge is to build the tallest and sturdiest structure representing a condominium building in 15 minutes.
They are free to do whatever is necessary to accomplish the goal. No further rules are imposed except for the time constraint. Some teams just go to work without planning. Others appoint a leader, while other groups allow a volunteer to take the lead in the construction process. Some spend a lot of time choosing their leader, others take so much time to plan that they have little time to do the actual construction work.
The game offers fascinating lessons for everyone. Many efforts fail due to bickering, superiority complexes, a lack of teamwork, personality conflicts. Some relish a project with so few rules. Some of these elements could be present in the rash of complaints you have been experiencing.
MONITORING SYSTEM
If any one thing can generate employee enthusiasm and foster loyalty, I would say it is a healthy, proactive, two-way communication process.
If the workers don't trust management, they will not bring up these issues. Such a program cannot be rolled out overnight. Even six months or one year might not be enough. It requires a long-term commitment by management, along with a considerable investment of time, effort, and energy.
The HR department must take an active role, not only in encouraging people to voice out their ideas, suggestions, even complaints. For HR to become a key player in this "healthy proactive communication process," it must create and sustain a formal monitoring system that tracks how employee issues are resolved.
In doing so, HR must establish the following rules:
One, all issues must be tackled first by line leaders. They are the company's first line of defense. Therefore, all leaders, supervisors, and managers must undergo formal training on how to handle such issues. The training may include how to conduct meaningful and productive dialogue.
Two, line leaders must send a formal report to HR. This means sending an e-mail to the HR manager, with the operations manager copied in. The report should contain a full discussion of the issue, detailing the five Ws (who, what, where, when, and why). The "how" may be included as well. It's better if HR comes out with a standard form for uniformity and classification of issues.
Three, all issues must be resolved promptly. A quick resolution prevents escalation to the next level. To make it easy for everyone, HR may single out those issues that should be resolved within a certain timeline. For example, minor issues must be resolved within one calendar week, while major ones are to be dealt with within 30 calendar days.
Four, unresolved cases are elevated to the next level. Even though the participation of line leaders is important, disgruntled workers may still seek to appeal to higher-ups. If this happens, the next level must think hard about overturning any decision reached by the supervisors. 
Last, HR must compile best practices. The focus is to determine the key ingredients behind the quick resolution of employee cases. These must serve as live examples in the training program to be given to line leaders and supervisors. The model supervisors with high success rates in resolving issues must also be commended.
MANAGEMENT COMPETENCE
Over a reasonable period, the task should be easy for line leaders, supervisors, and other managers if they start and maintain regular one-on-one discussions with their workers. It is time-consuming but worth the effort to build the needed trust and confidence that only personal contact can bring about.
The key is to show these line executives how to be competent and decisive in doing their jobs. This is very important. When workers feel they're dealing with nincompoops, they tend to spread the word and silently question their capacity to communicate and operate effectively.
"Supervisor X can't make an instant decision, even on the easy cases." This sums up how negative such perceptions can be. Whether true or not, it can weigh heavily on the success or failure of one's career in management. To further complicate things, it is usually the boss of these "incompetents" who holds the key. At times, they rein in their line leaders so much that they can't make independent decisions.
The remedy, of course is to empower line leaders to a certain extent. Regard them as management's strongest ally in good governance.
Have a consulting chat with Rey Elbo on Facebook, LinkedIn, or Twitter or you can send anonymous questions to elbonomics@gmail.com or via https://reyelbo.consulting