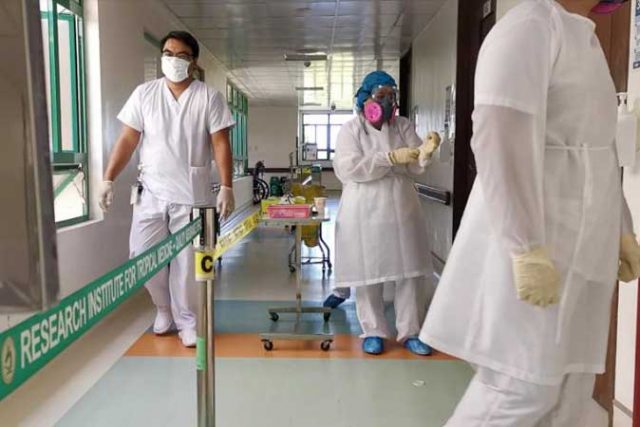 THE JAPAN International Cooperation Agency (JICA) extended P16 million worth of tools and equipment to the state-owned Research Institute for Tropical Medicine (RITM) to improve data management and telemedicine services amid a coronavirus pandemic, it said in a press release on Monday.
JICA, the international development arm of the Japanese government, said it provided laptops, desktops and other tools to the medical institution, which operates a testing laboratory, hospital, vaccine facility, and training center.
"Data management and surveillance will certainly help enhance the Philippines' response against COVID-19 (coronavirus disease 2019) and future health emergencies by providing health experts with sound data and contribute effectively to public health policies," JICA Chief Representative Azukizawa Eigo said.
In a separate statement on Monday, it also expressed support for the government's skills development and rehabilitation project for children in conflict with the law. The project focuses on life skills interventions for children, parents and social workers.
JICA currently has a ¥50-billion standby loan for the Philippines and released ¥20 billion so far. It is set to release the third tranche worth ¥20 billion next month.
The lender also extended another ¥50-billion to the country last year for its pandemic response.
Japan was the country's top source of foreign aid with current grants and loans worth $10.082 billion as of June 2020. — Beatrice M. Laforga