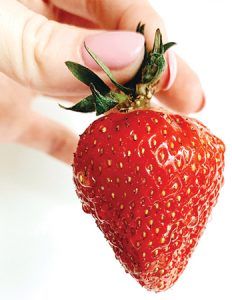 JAPAN has made a grant to support strawberry growers in Negros Occidental and possibly open up their production areas to farm tourism.
Japanese Ambassador Koji Haneda, together with Ikaw-Ako Foundation chairman Yorihisa Goto, signed the grant contract at the Japanese Embassy yesterday.
The P11 million grant contract's title is A Project for Commercialization of Japanese Quality Strawberry and Promotion of Agri-Tourism in the Highlands.
Ikaw-Ako, a Japanese non-government organization (NGO), hopes to provide the residents of Patag in Silay City opportunities to raise their incomes with the transfer of Japanese strawberry cultivation technology and expertise.
The grant was funded by the Grant Assistance for Japanese NGO projects program and ultimately by Japanese Official Development Assistance (ODA).
Since 2002, Japanese NGOs participating in the program have undertaken 52 projects in the Philippines, taking up funding of 1.2 billion yen. — Revin Mikhael D. Ochave