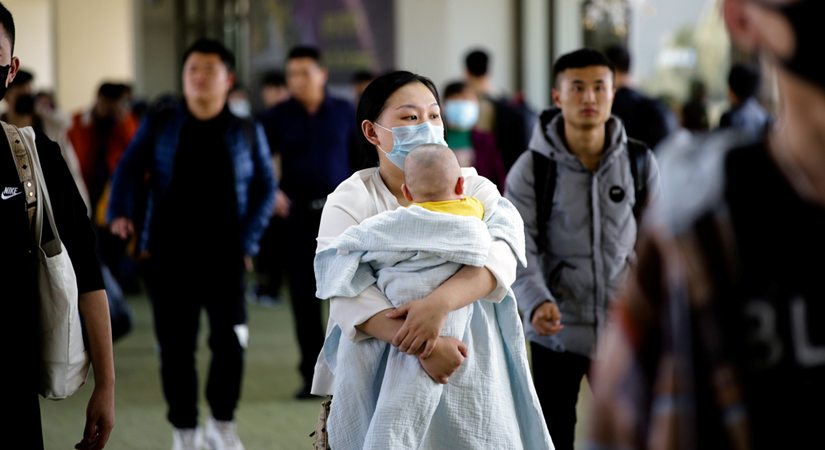 INTERNATIONAL tourist arrivals reached 8.26 million in 2019, exceeding its 8.2 million full-year target, the Department of Tourism (DoT) reported on Monday.
However, industry stakeholders are bracing themselves for a decline in international tourist arrivals this year as many have canceled or are putting off travel due to fears over the continued spread of the pneumonia-like coronavirus disease 2019 (Covid-19).
In a statement, the DoT said the annual tourist arrivals figure was 15.24% higher than the previous year's 7.17 million.
"Almost all months, except January, registered double-digit growth rates, the largest of which was August at 27.54%, while December recorded the highest volume at 776,798,'' the DoT said in a statement on Monday.
The country hosted the 2019 Southeast Asian Games from Nov. 30 to Dec. 11, a sporting event that attracted athletes and tourists from neighboring Southeast Asian countries.
DoT Secretary Bernadette Romulo-Puyat said annual tourist arrivals breached the eight millionth mark, thanks to the department's "convergence programs with other government agencies, particularly in improving access as well as product development and marketing initiatives with local government and private sector."
"These gains we hope to sustain even as we face global challenges," Ms. Puyat was quoted as saying in a statement.
"This is a high point for Philippine tourism as it depicts our solidarity and commitment to make tourism work and prove its full potential as a sustainable and inclusive economic activity," she added.
South Korean tourists continued to flock to the Philippines, as DoT data showed a 22.48% annual increase to 1.98 million. South Korea has been the top source market since 2010.
Chinese tourist arrivals surged 38.58% to 1.74 million in 2019 — the fastest pace among the 12 visitor markets cited by the DoT.
United States was the third-biggest source of visitors with 1.06 million, up 2.90%. This was followed by Japan with 682,788 arrivals (up 8.07%), and Taiwan with 327,273 arrivals (up 35.01%).
Australia ranked the sixth-biggest source of visitors with 286,170 (up 2.27%), followed by Canada with 238,850 (up 5.48%), and the United Kingdom with 209,206 (up 4.06).
On the other hand, tourist arrivals from Singapore and Malaysia slipped by 7.68% and 3.69% to 158,595 and 139,882, respectively.
The country, however, appears unlikely to surpass or even match last year's record-breaking international tourist arrivals figure, as the Covid-19 outbreak continues to dampen global travel.
Ms. Puyat earlier acknowledged the tourism industry could lose P42.9 billion from February to April — P16.8 billion this month, P14.11 billion in March and P11.98 billion in April.
Despite this, she said the DoT is still targeting to attract 9.2 million international visitor arrivals this year.
Tourism Congress of the Philippines President Jose C. Clemente III said it is "too early" to determine how the full-year tourist arrivals target will be affected by the COVID-19 outbreak.
"(For the first quarter) definitely, it's going to be affected. Sabihin na natin na it's safe to say it will probably be down by about 30%, just to be safe about it, from [the first quarter] of the previous year's arrivals," Mr. Clemente, who is also president of Rajah Tours Philippines, Inc., said in a phone interview.
The Philippines has three confirmed cases of COVID-19, including one death, all involving Chinese nationals. More than 400 people have been checked for infection, more than half of whom had been confined, according to health authorities. — Arjay L. Balinbin