Home
The Nation
IBP seeks justice for Masbate explosion victims, cites illegality of landmines
IBP seeks justice for Masbate explosion victims, cites illegality of landmines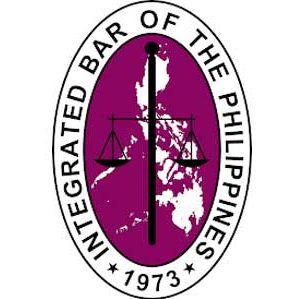 The Integrated Bar of the Philippines (IBP) has condemned the use of landmines and seeks justice for the victims of the recent explosion in Masbate City.  
"(T)he use, manufacture, and sale of anti-personnel land mines is banned by the 1997 Ottawa Treaty (Mine Ban Convention) of which the Republic of the Philippines is a signatory together with a vast majority of civilized nations," the IBP said in an e–mailed statement on Friday.  
The organization issued the statement five days after 21-year-old Far Eastern University football player Kieth Absalon and his cousin Nolven T. Absalon, 34, were killed by a landmine as they were biking in Barangay Anas, Masbate City on Sunday.  
"We strongly condemn the use of anti-personnel land mines, seek justice for the innocent victims, and demand full accountability and punishment for those who callously deployed the land mines," the IBP said.  
In a statement released on Tuesday, the Communist Party of the Philippines and the New People's Army (CPP-NPA) took "full responsibility for the tragedy."  
In the statement, the CPP-NPA said they hope that "the Absalon family, their relatives and friends, and the entire Filipino people can accept our profoundest apologies, self-criticism, and willingness to extend any appropriate form of indemnification."  
The explosion was caused by "errors in the military action mounted by an NPA unit in Barangay Anas, Masbate City," said the statement. 
The CPP said on Monday that it was investigating the incident and would impose "corrective measures" on those proven to have erred.  
Philippine National Police chief Guillermo T. Eleazar also said on Monday that he had directed the local police to "coordinate with the military and launch manhunt operations against the suspects." — Bianca Angelica D. Añag