Hyundai PHL looks back at a year of 'phygital' solutions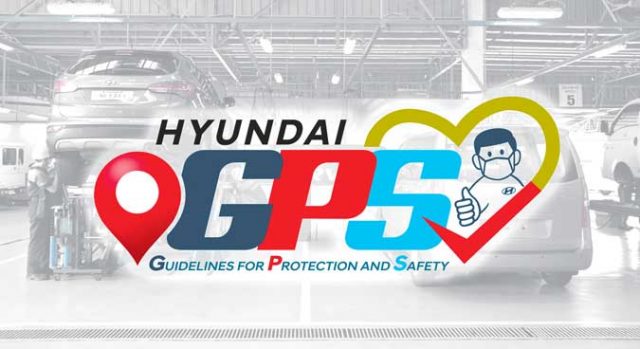 ON ITS 20th year in the business, the official distributor of Hyundai in the Philippines looks back at a suite of programs it initiated quickly amid the pandemic which began last year.
Embodied in the so-called Hyundai GPS (Guidelines for Protection and Safety), Hyundai Asia Resources, Inc. (HARI) crafted three main programs — Hyundai HOME Page, Hyundai ARMOR, and Hyundai @YourService — that allow the company to pivot in the new normal.
HARI said it was challenged "to recover losses and to ensure business continuity for the sake of over 500 employees and their families, plus the thousands employed at Hyundai dealerships across the country." The programs, according to a release, were conceived and implemented "at the height of the lockdowns in a record three months in May last year." The GPS is comprised of a comprehensive set of procedures and programs that aim to safeguard the well-being of HARI employees, business partners, and customers in order to restore confidence and win back customers through alternative channels.
"We had to take care of the physical and mental well-being of our own, first of all, to ensure that they are ready to adapt and serve customers under the new working conditions. We can't give customers what we don't have," said HARI President and CEO Ma. Fe Perez-Agudo. "And as we struggle to get back on our feet, we enable our customers to get back on theirs. This is HARI for you in the new normal and beyond."
The mobility experience for HARI is expressed through "phygital" (physical-digital) solutions. Hyundai HOME Page (Hyundai Online Market Experience) is the company's online selling platform that provides a comprehensive and seamless buying experience, from vehicle selection, to bank approval, to delivery. The company said that, since June last year, HOME has been "the go-to car purchasing platform for some 200,000 customers."
Meanwhile, Hyundai ARMOR (Active Response, Management, Operations, and Resumption) Service Program is the reworked "Right Here, Right Care" after-sales customer promise of the company. It covers the entire vehicle maintenance process, observing strict health protocols at the service workshops and minimizing face-to-face contact through online booking via Hyundai @YourService, consultation with technical experts through the dealerships, and the ordering of genuine parts through Hyundai Unified Buys (HUB). The program has served more than 154,000 customers to date.
To widen its reach from the traditional dealerships to high-traffic locations, HARI has launched a new retail experience called "i-space" and the first Hyundai City Store in Cebu. These trendy lifestyle spaces located in high-traffic areas such as malls offer walk-in customers the convenience of checking out their preferred models online in a comfortable and very welcoming and personalized environment. By 2019, HARI had launched the Hyundai store in Lazada, generating buzz among netizens who started buying the Accent and Reina online.
"There's no turning back. Phygital is the future of our industry. We have discovered a way of providing customers better journeys and they are loving it," concluded Ms. Agudo.