Home
The Nation
House leader calls for probe on DepEd's procurement of 39,000 laptops
House leader calls for probe on DepEd's procurement of 39,000 laptops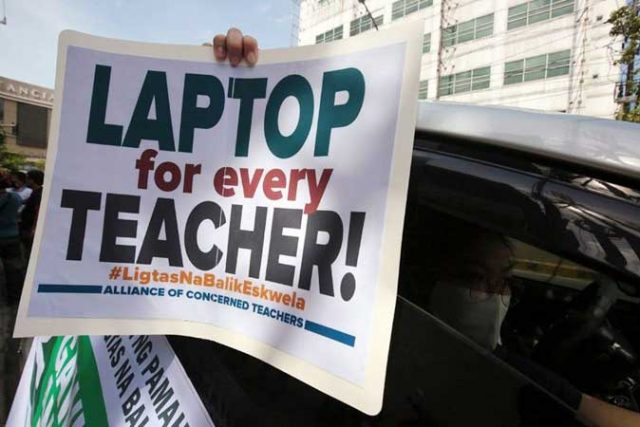 A LEADER of the House of Representatives on Wednesday asked the lower chamber to investigate the Department of Education's (DepEd) "questionable" procurement of 39,000 laptop computers for public school teachers.
House Deputy Speaker Bernadette Herrera-Dy questioned why the contract for the supply and delivery of the laptop units is set to be awarded not to the lowest bidder, but to the second-lowest bidder.
"We received information that the contract was practically secured by the second lowest bidder at almost P2.3 billion, which is P167 million higher than the bid of the lowest bidder," she said in a press release.
"This is quite alarming and unacceptable because the P167 million that the government stands to lose from this project could be used elsewhere, especially during this pandemic," she added.
The lawmaker said the difference between the two bids appears to stem from the accompanying bag for each computer unit.
Under the bidding requirement, a ballistic nylon bag was specified. The lowest bidder, however, submitted as sample a bag made from 100% polyester.
Ms. Dy asked why the winning bidder seems to have been chosen "due to the laptop bag and not the laptop computer itself."
"Why is it that the laptop bag, instead of the specifications of the computer, was used as basis for awarding the contract," she said in Filipino.   
Ms. Dy also raised concern as to why the lowest bidder supposedly got a post-disqualification notice for alleged non-compliance with the requirements, "including the required specification for the laptop carrying bag." — Kyle Aristophere T. Atienza