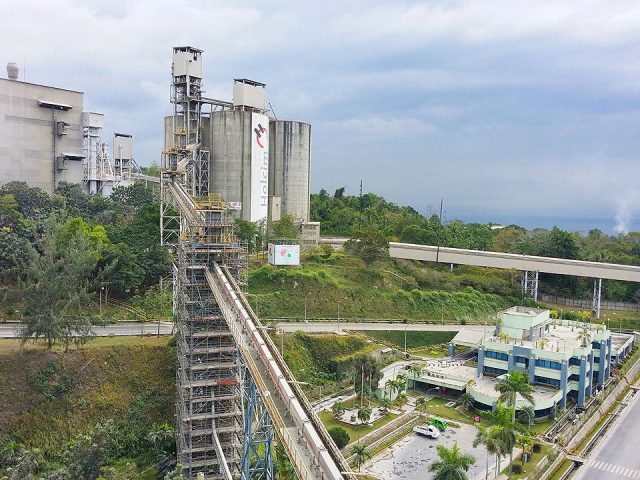 HOLCIM Philippines, Inc. has appointed two leaders who will be handling its sustainability projects as the company continues to aim to have a "positive social and environmental impact."
"Having senior leaders focused on these will help us achieve our goal of leading the building materials industry in resource efficiency, environmental stewardship, health and safety, and corporate social responsibility," Horia Ciprian Adrian, president and chief executive officer of Holcim Philippines, said in a statement on Wednesday.
Zoe Verna M. Sibala, former vice-president of strategy, has taken the role of senior vice-president of sustainability. Richard A. Cruz has expanded his role to include the company's environment portfolio and is now vice-president of health, safety, security, and environment. The appointments took effect on Aug. 15.
Ms. Sibala previously held leadership roles in finance, strategy, and business development in Lafarge Philippines' aggregates unit that was acquired by the company in 2015. In her role as head of strategy since 2017, she helped the company with its business expansion plans.
Ms. Sibala has a master's degree in business administration from De La Salle University and an Economics degree from the University of the Philippines.
Meanwhile, Mr. Cruz was appointed Holcim Philippines' vice-president for health, safety, and security in 2018. He joined the company in 2008 as a laboratory engineer for its waste management unit, Geocycle, and helped it gain an integrated management system certification for Quality, H&S, and environment.
Mr. Cruz is a licensed chemist and a certified security professional, holding certifications in health and safety from the National Examination Board in Occupational Safety and Health and the International Safety Rating System. He graduated from Central Luzon State University.
"We are confident that Zoe and Richard will further fast-track sustainability initiatives so we can be a stronger partner of the Philippines in building progress," Mr. Adrian said.
Holcim Philippines said it is ramping up its sustainability and innovation efforts. It has adopted the sustainability disclosure standards of the Global Reporting Initiative in its Integrated Annual Report in May.
"The company is helping address the waste management challenge in the country by converting qualified wastes into alternative fuels and raw materials for cement production," Holcim Philippines said.
Holcim Philippines said it is also investing to improve the energy efficiency of its cement production facilities, as well as developing products that allow "customers build more with less."
On Wednesday, shares of Holcim Philippines at the stock exchange rose by 0.14% or one centavo to close at P7 each. — Keren Concepcion G. Valmonte