HiPP looks to push further value of organic products to Filipinos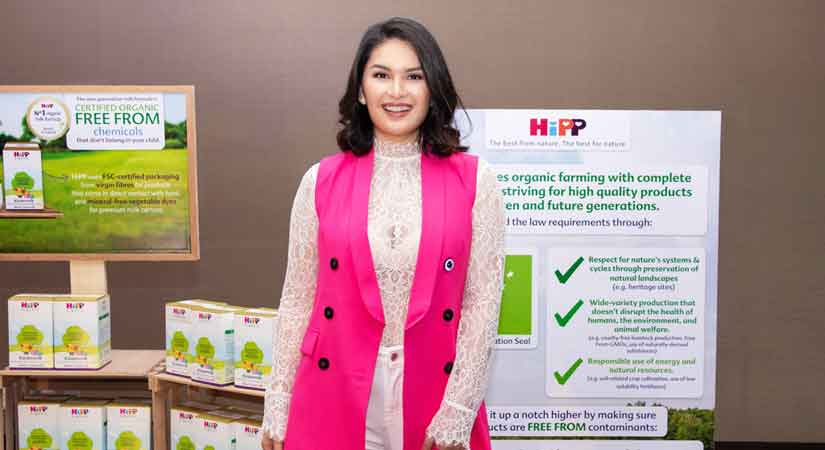 PRODUCTS free from harmful chemicals have made German brand HiPP one of the most trusted names in organic baby food for over a century now. And this focus on the value of going organic is what it wants to continue to push as it steadily builds its presence in the country.
Brought to the Philippines by Edwin Feist, chairman and CEO of Advanced Nutritional Technologies (ANTECH), Inc., and HiPP owner Stefan Hipp, back in 2013, HiPP seeks to complement the natural growth of children — including their brain development — by producing products with no exposure to harmful chemicals like pesticides.
The company is guided by studies that show that the primary form of exposure to pesticides in children is through their diet.
HiPP says its products use organic raw materials, cultivated according to the European Commission Organic Farming Regulation. They go through additional checks to guarantee that the products are free from harmful substances.
Only food that has passed the tight control system will get into the jars and are worthy of carrying the HiPP Organic Seal.
HiPP also highlights that its products are produced and formulated to be free from gluten-containing ingredients, artificial flavors, artificial colors, and soy protein.
Early this year, to continue the discussion on what it offers and the value of organic products, HiPP introduced its holistic-living HiPP Mom Ambassadors Andi Eigenmann, Nikki Gil-Albert, and Pauleen Luna-Sotto. All three celebrity mothers attest to the value of providing organic food to children, which they do for their own kids.
Among the HiPP products currently available locally is the HiPP Organic Kindermilk.
HiPP Organic Kindermilk, which is meant for children ages three years and above, is developed from the best principles of nutrition science, the company said. It contains organic lactose (what the company calls "brain sugar") which is the natural sugar found in milk. It contains natural Omega-3 that may help support brain development, calcium and Vitamin D that may help support strong bones, and organic prebiotics or galactooligosaccharides that may help support healthy digestion.
Misses Albert, and Sotto said they like using products such as HiPP Organic Kindermilk as they are assured that what they have is food "free from chemicals that don't belong in their children," said a company release.
For more information on HiPP organic products, visit https://www.hipp.ph/. — Michael Angelo S. Murillo