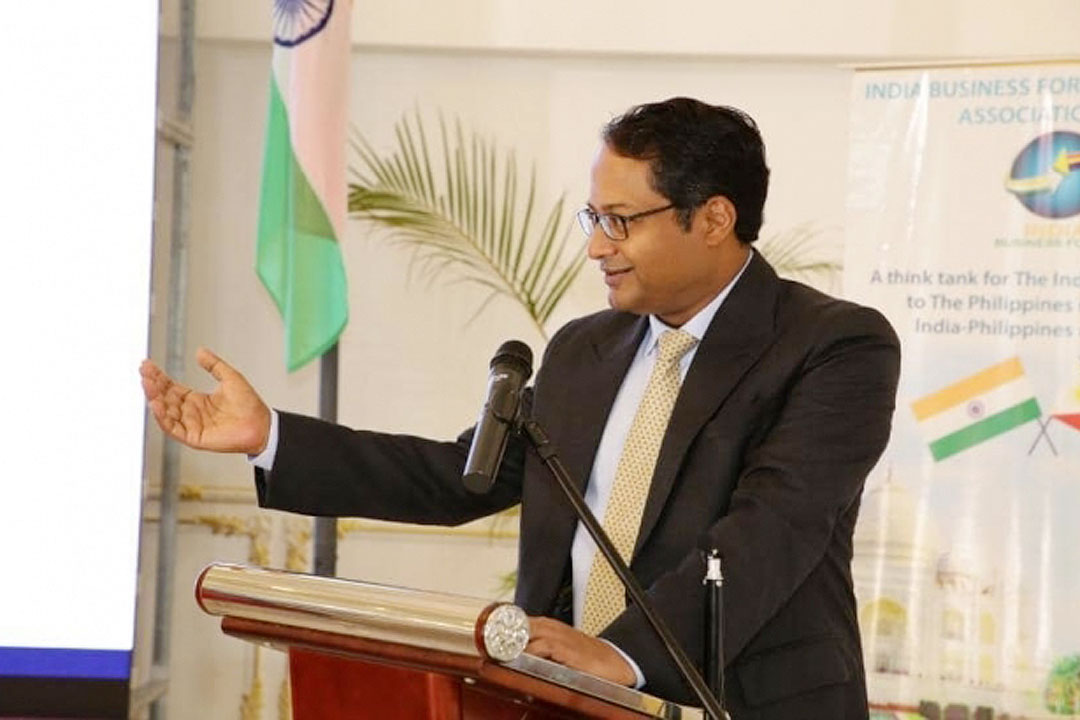 By Miguel Hanz L. Antivola
THE INDIAN embassy in Manila on Thursday said it will be working with the Philippine government to mainstream the practice of Ayurveda, the ancient Indian system of medicine, in the country.
"We already have it, but in a very low-key and unstructured manner," said Shambhu S. Kumaran, ambassador of India to the Philippines, during a roundtable discussion on Thursday.
"We are waiting for the Philippine government to [get back to] us; we are ready," he added, on the pursuit of institutionalizing Ayurveda in the country.
The Philippine Institute of Traditional and Alternative Health Care, a government-owned corporation, and India's National Institute of Ayurveda signed a memorandum of understanding last year on cooperation in the field of Ayurveda and other traditional systems of medicine.
The Philippines is the first country in Southeast Asia to sign such an agreement, according to the Indian embassy.
Ayurveda, which directly translates to 'science of life,' is a natural system of medicine originating from India that promotes well-being through lifestyle interventions and natural therapies.
The treatments primarily focus on an internal purification process achieved through a suitable diet, herbal remedies, yoga, and meditation.
In the Philippines, Ayurveda has been gaining significant momentum, and the goal of its institutionalization is to revitalize and improve access to traditional medicine, according to Mr. Kumaran.
"The objective is to initiate discussions and generate public interest so that all of you can access Ayurveda in a more comprehensive, structured, and legally supported manner," he said.
Butch Ong, the division chief for research and development at the Philippines' alternative medicine agency, noted the similarities between herbal remedies in Ayurveda and indigenous herbs found in the country.
Notable examples of such herbs include turmeric, pepper, and lagundi.
Mr. Ong added that the shared cultural and healthcare aspects between the Philippines and India have the potential to expedite the collaboration process, potentially influencing the content of the second edition of the Philippine Pharmacopoeia of Medicinal Plants.
To advance the collaboration outlined in the memorandum of understanding, a delegation comprising Ayurveda professionals and representatives from India visited the country from June 13 to15.
The agreement encompasses the exchange of researchers, capacity building of experts, and sharing of scientific knowledge to promote evidence-based research in the field of Ayurveda.
It also includes capacity building in various areas such as the collection and storage of medicinal plants, quality control measures for these plants, standardization processes, data generation, and regulatory aspects.
"India is willing to provide assistance in infrastructure development, the establishment of collaborative centers, and the modernization of existing laboratories," said Sanjeev Sharma, vice-chancellor at the National Institute of Ayurveda, Jaipur.
The embassy's Mr. Kumaran also urged the Department of Health to expedite the licensing process for Ayurveda practitioners and medicines, facilitate the training of Filipino nationals in Ayurveda, and consider allowing Ayurveda doctors to practice in the country.