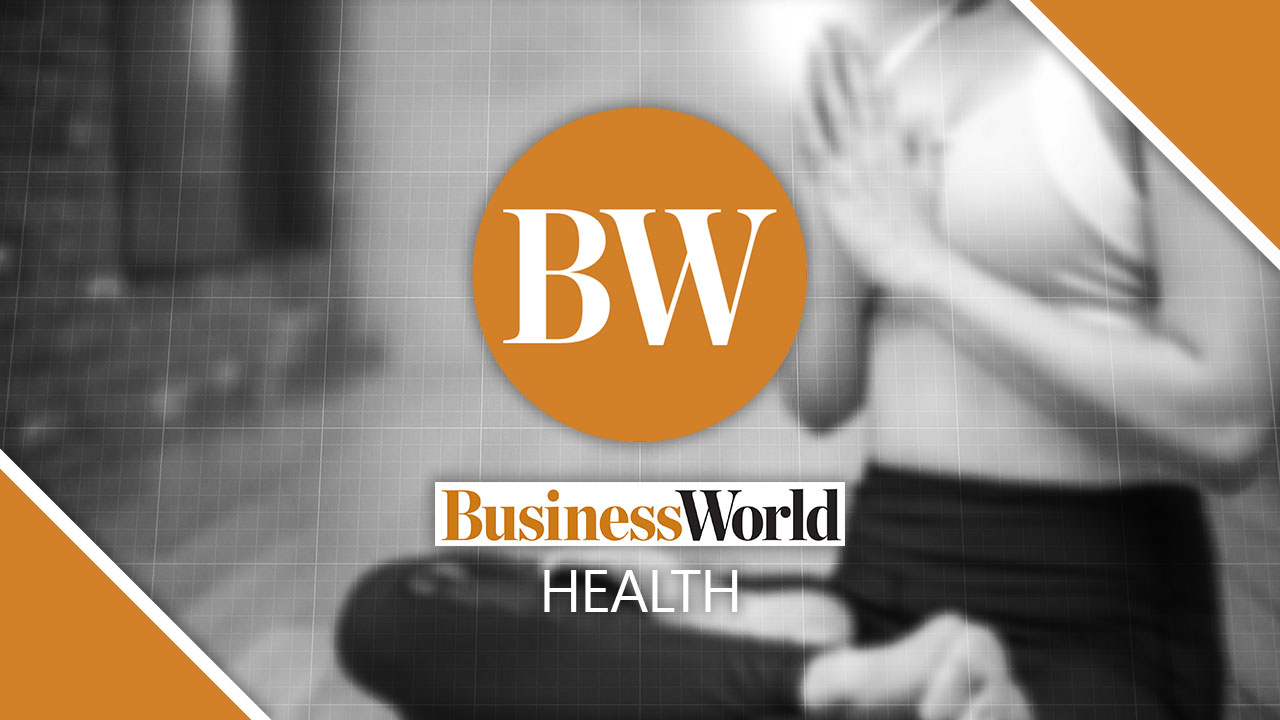 A total of 1.6 million people died from tuberculosis (TB) in 2021. TB is the 13th leading cause of death worldwide and the second leading infectious killer after COVID-19, according to the World Health Organization (WHO).
March 24 is World Tuberculosis Day, with the theme "Yes, we can end TB." This year's World TB Day celebration aims to inspire hope and encourage high-level leadership, increased investments, faster uptake of new WHO recommendations, adoption of innovations, accelerated action and multisectoral collaboration to combat the TB epidemic.
The spotlight will be on urging countries to ramp up progress in the lead-up to the 2023 United Nations high-level meeting on TB. WHO will also issue a call to action, with partners urging member states to accelerate the rollout of the new WHO-recommended shorter all-oral treatment regimens for drug-resistant TB.
The Philippines is among the 30 high TB burden countries, which in 2021 accounted for 87% of new TB cases worldwide. Our country has the highest TB incidence rate in Asia, with 650 cases for every 100,000 Filipinos, according to the WHO Global TB Report 2022. The National Tuberculosis Control Program of the Department of Health (DoH) works closely with all stakeholders — National Government agencies, public and private sectors, nongovernmental organizations, professional societies, academe, patient groups, civil societies and development partners — in the country's fight against TB.
TB is caused by bacteria (mycobacterium tuberculosis) that most often affect the lungs. It is spread from person to person through the air. TB mostly affects adults in their most productive years. However, all age groups are at risk.
Over 80% of cases and deaths are in low- and middle-income countries, the WHO said. Common symptoms of active lung TB are cough with sputum and blood at times, chest pains, weakness, weight loss, fever and night sweats.
It is to be emphasized that TB is preventable and curable where there are innovations, systems and resources in place to support its diagnosis and treatment.
The WHO recommends the use of rapid molecular diagnostic tests as the initial diagnostic test in all persons with signs and symptoms of TB.
Drug-susceptible TB disease is treated with a standard four-month or six-month course of four antimicrobial drugs that are provided with support to the patient by a health worker or trained treatment supporter. Without such support, treatment adherence is more difficult. Since 2000, about 74 million lives were saved through TB diagnosis and treatment, the WHO said.
However, challenges such as long treatment regimes, latent TB, stigma associated with the disease, difficulties administering drugs and the increase of multi-drug resistant TB has also made the disease difficult to eliminate.
The global health community recognizes that vulnerable people, especially those in lower middle-income countries, require more support and attention to effectively tackle TB. In 2018, the UN high-level meeting on TB made a call to action for enhanced multisector collaboration, resulting in the adoption of a political declaration to end TB.
The private sector is a key stakeholder supporting the WHO and global advocacy efforts to accelerate social and political action to end TB, including a multi-pronged approach from the biopharmaceutical industry. For instance, the industry is helping countries build capacity, develop manufacturing partnerships and create pooled procurement mechanisms. Beyond traditional models of care to tackle TB, the industry also focuses on including behavior change interventions to increase adherence to medicines and appropriate use of therapies to prevent the acceleration of drug resistance.
The biopharmaceutical industry is also working to develop treatments that act more rapidly, are effective at stopping the spread of the disease, are safe to use in conjunction with HIV treatments and prevent and treat latent TB — the biggest killer among people with HIV.
Partnerships have also been central to developing these novel treatments that give patients simpler, shorter treatment options and have the potential to transform access to treatment for vulnerable populations. The Global Health Progress developed by the International Federation of Pharmaceutical Manufacturers and Associations is an interactive hub highlighting collaborations between the biopharmaceutical industry and partners to help stop TB in its tracks.
Teodoro B. Padilla is the executive director of the Pharmaceutical and Healthcare Association of the Philippines, which represents the biopharmaceutical medicine and vaccine industry in the country. Its members are in the forefront of research and development efforts for COVID-19 and other diseases that affect Filipinos.