Prepare for Omicron XE, recombinant variants — experts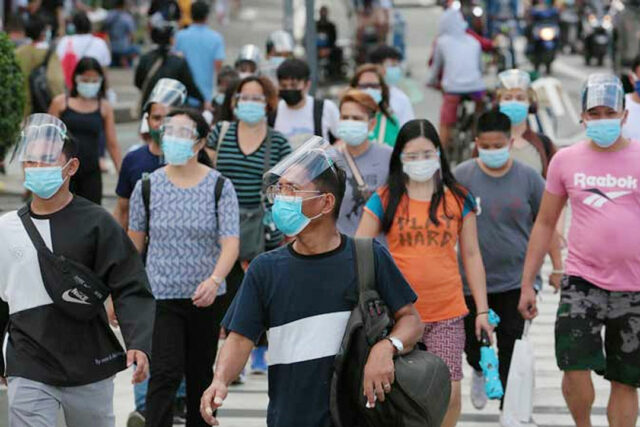 By Brontë H. Lacsamana, Reporter 
EXPERTS say a surge caused by the rising Omicron XE variant may be on the horizon.   
"XE is a recombinant of Omicron subvariants BA.1 and BA.2. It's still a variant under monitoring, not a variant of concern," said Dr. John Q. Wong, an epidemiologist at EpiMetrics, Inc., at a University of the Philippines webinar held on April 8.   
"It's 10% more transmissible than BA.2 but because of the small numbers, scientists still can't tell if it has immune escape properties," he added.  
Immune escape, in this context, refers to a mutation that allows a virus to resist vaccines. The Philippines, like other countries, is preparing for this possibility by promoting booster vaccination, whether it's a third or even fourth booster shot.  
Health Undersecretary Maria Rosario S. Vergeire said in an online briefing on Friday that case numbers "can go down further, but they can also go up again, so it's important that we sustain the plateauing" through continuous vaccination and consistent practicing of minimum health standards.  
Recombinant variants — including XE, which was recently detected in Thailand — have so far not been found in the Philippines.  
Other factors that can contribute to a surge include transmissibility, which is how fast a virus can spread; and virulence, which is how dangerous it is for those infected.  
Dr. Wong explained: "Many people are done with the pandemic even though the pandemic may not be done with them. This means the response to a wave may not be the same as with previous waves."  
Masking and distancing should be complemented by good ventilation. He recommended using a filter with a minimum efficiency reporting value of 13, usually the highest rating for home use; or a carbon dioxide (CO2) sensor as a proxy for estimating the risk for infection (the lower the levels of CO2, the lower the risk). 
"We're in a better place than two years ago … Just the same, we need to control spread," Dr. Wong said.