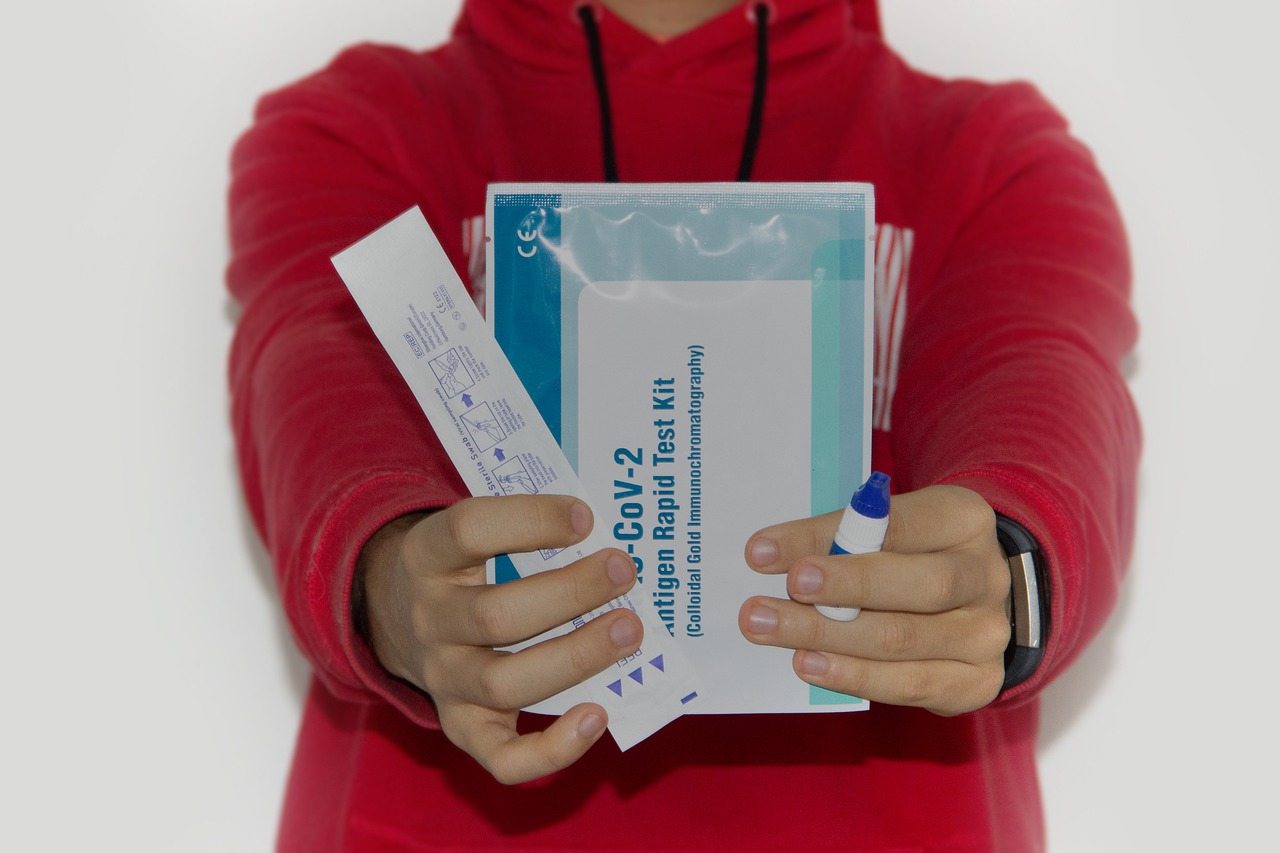 By Patricia B. Mirasol, Reporter
WITH the rising use of self-administered coronavirus disease 2019 (COVID-19) antigen test kits, the Department of Health (DoH) recently reminded everyone of the need for the proper disposal of these kits despite the low risk of catching the virus from their handling.
All waste from the use of self-administered antigen test kits, including waste combined with these used kits, is considered infectious waste.
Per DoH Memorandum No. 2022-0033, infectious waste has to be handled separately from regular waste, and packaged in sealed bags that are durable enough to withstand changes in temperature and humidity.
These bags are also recommended to have the label "CAUTION: INFECTIOUS WASTES," stored apart from areas used for food handling, and collected at regular intervals (24 hours during the warm season; 48 hours during the cool season).
Yellow trash bags are recommended for the disposal of hazardous waste. In lieu of yellow trash bags, a sealed trash bag with a visible label on it will suffice.
DoH spokesperson Dr. Maria Rosario S. Vergeire noted the roles of test manufacturers and local governments in the proper use and disposal of such waste.
"We reiterate the roles of the LGUs [local government units] to ensure compliance in relation to the procurement, distribution, use, and reporting of self-administered antigen test results within their jurisdiction," she told BusinessWorld in an e-mail. "And likewise, for the COVID-19 home kit manufacturers, distributors, and suppliers to develop and issue references such as Instructions for Use for guidance of the general public on the test kit's proper administration, interpretation of results, and disposal."
Self-administered antigen test kits are only recommended for symptomatic individuals within seven days from the onset of symptoms, as per the DoH memorandum.
These are the three home self-testing kits certified by the Food and Drug Authority as of Feb. 11: Abbot's Panbio COVID-19 antigen self-test; Labnovation Technologies, Inc.'s self-test for home use; and Geiten Biotech's one-step test for SARS-COV-2 antigen.
BIOMEDICAL WASTE OR REGULAR TRASH?
Whether an item is biomedical waste or regular waste depends on the context, according to Brad Sheeller, director of safety and business operations at Toronto's York University, in an interview with CTV News.
Gauzes used for a wound are considered biomedical waste (or waste products containing bodily fluids or infectious materials) in a hospital setting. The same used gauze, if generated in a home, is considered healthcare waste suitable for disposing in the household trash.
Imposing additional regulations on what can't be disposed of at home has to be weighed against the risk of throwing out these used test kits as part of the household trash, added Mr. Sheeller.
"I recommend consulting with municipal bylaws for guidance on the disposal [of these used test kits]," he said.
Local recycling outfits The Plaf and Trash Panda exclude medical waste from their collection process.
"Trash Panda makes it clear to customers that we collect types of waste items specifically for recycling, most notably items that will be used as raw materials to create new products," said Marie P. Sapuay, co-founder of Circular Recoon, in an e-mail. "Collectors inspect the items first; types of items that don't fit our recyclers' criteria are rejected and returned to the customer."
The World Health Organization (WHO) pointed out in a recent report that over 140 million test kits have already been shipped and 30% of healthcare facilities are not equipped to handle existing waste loads — let alone COVID-19 waste, which is straining healthcare management systems around the world.
"COVID-19 has forced the world to reckon with the gaps and neglected aspects of the waste stream and how we produce, use, and discard of our healthcare resources, from cradle to grave," said Dr. Maria Neira, WHO director of environment, climate change, and health, in a Feb. 1 news release.