Recognizing the signs of heart failure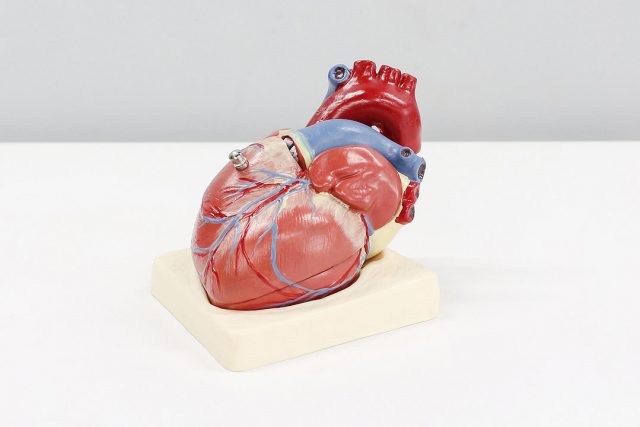 By Brontë H. Lacsamana
BREATHLESSNESS, easy fatigability, and swelling in the feet or ankles are symptoms of heart failure, or the inability of the heart to pump enough blood for the body's needs, which may be fatal if left untreated.   
"It's a progressive disease. If you want to prevent death from heart failure, get medications for your diabetes, control your blood pressure, eat right, stop smoking," said Dr. Gilbert C. Vilela, president of the Philippine Heart Association (PHA), in the vernacular. "If you manage it today, it will be a lot better in the future."  
Two of the major risk factors are diabetes and hypertension, which were among the leading causes of death in the country in the first ten months of 2021, according to the Philippine Statistics Authority (PSA).  
Ischemic heart disease itself was the top cause of death, accounting for 110,332 recorded deaths based on PSA's data. This reflected a 16.9% increase from 86,164 deaths in the same period in 2020.  
"Many Filipinos don't know they have heart failure because they attribute the fatigue and shortness of breath to asthma or exposure to the cold, or the swelling of feet to having eaten lots of salty food," Dr. Vilela said in a video call with BusinessWorld.  
Educating Filipinos on these symptoms and risk factors is proving to be difficult in a country where the health system is easily strained and citizens struggle to afford basic needs, he added.  
In 2014, Dr. Bernadette A. Tumanan-Mendoza led a study on the burden of hospitalization for adult Filipinos with heart failure. The findings, which used data from the Philippine Health Insurance Corp. (PhilHealth), showed that there were 16 cases of heart failure for every 1,000 hospital admissions.  
The research estimated that the total economic burden of hospitalizations due to heart failure is roughly P851 million to P2 billion.  
Epidemiological data shows that 50% of those who have been hospitalized for heart failure will die in five years, added Dr. Vilela.  
"People should know this because it's preventable," he said.  
ORGANIZING A NETWORK
The National Heart Failure Network, a multisectoral network of medical groups and associations led by the PHA, aims to combat this cardiovascular threat by strengthening heart failure awareness campaigns, research efforts, and healthcare delivery.  
By establishing regional heart centers, the network ensures that the Philippine Heart Center (PHC) won't be overrun with referrals from all over the country. Of the 17 centers, 12 have been completed and equipped with facilities and specialists.  
"If the pandemic didn't happen, then we'd have already completed them," said Dr. Vilela, who also manages the education, training, and research department of PHC, which leads the regional centers. The vision is for Filipinos everywhere to have access to treatment without having to travel to Manila.  
"The good news is, lines of communication are very open between the Department of Health [DoH] and national organizations like the Philippine Heart Association and the Philippine Society of Hypertension. The DoH comes to us and we work with them on their programs," he added.  
For two years, the National Heart Failure Network has been planning and organizing for the execution of better education and healthcare delivery.  
It may take another year or so to set up the entire network, but there's no need to be discouraged, according to Dr. Vilela. Quoting Lao Tzu, he assured: "The journey to a thousand miles starts with a single step."