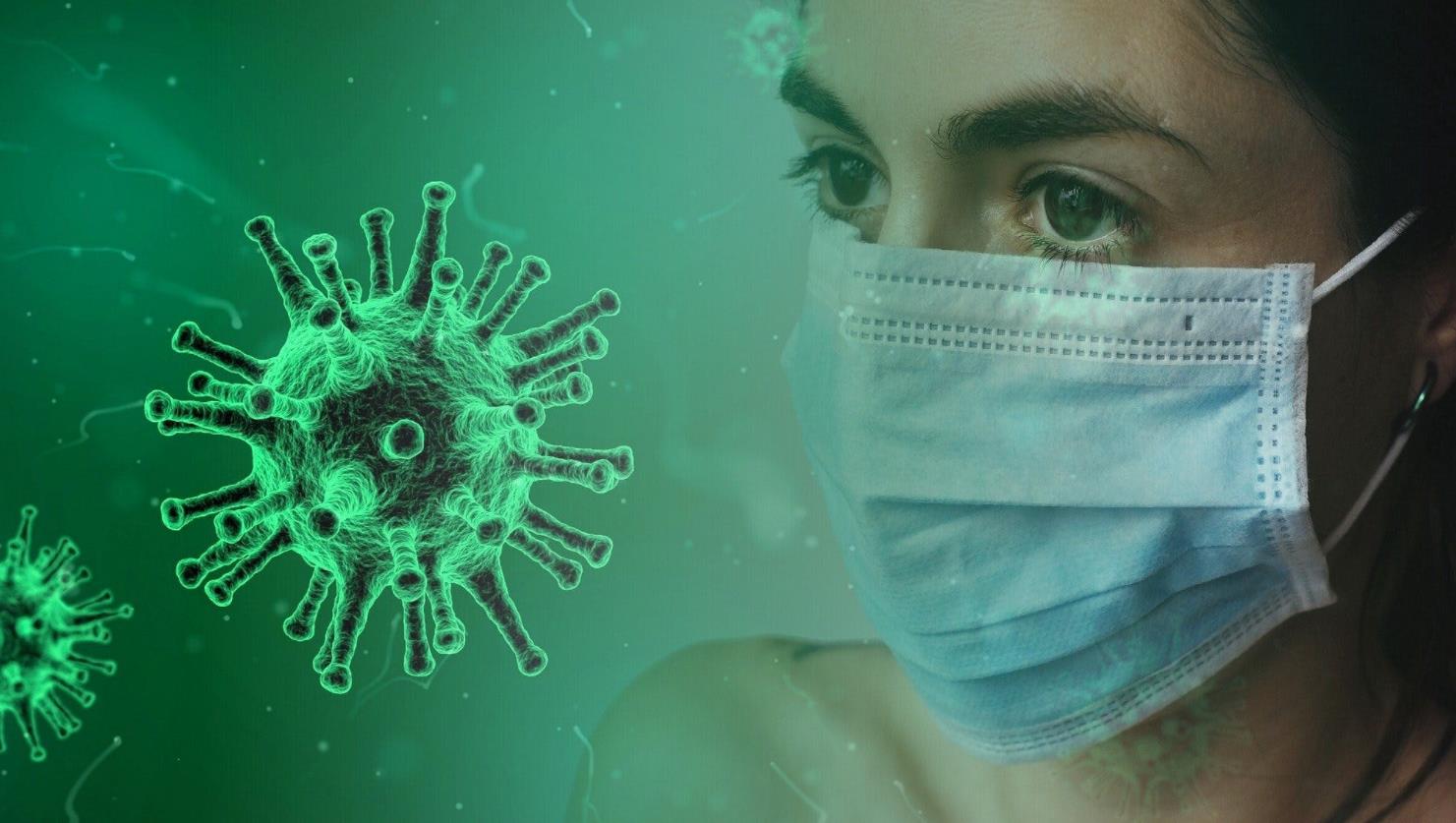 By Patricia B. Mirasol 
Many of the active cases of coronavirus disease 2019 (COVID-19) in the country consist of individuals with mild symptoms, which can be managed at home.   
Of the 290,938 COVID-19 cases recorded in the country on Jan. 17, 277,020 (or 95.2%) are mild, meaning these patients experience fever, colds, cough, body pains, headache, and/or sore throat. 
Below is a list of healthcare providers offering home care and telemedicine services for COVID-19 patients with mild to moderate symptoms.  
ONLINE 
Go2Health's COVID-19 Home Intervention for Immune System Strength and Support program is anchored on the Functional Medicine approach and has the following components:   
Comprehensive analysis of medical data and history  

 

One-hour online initial consultation  

 

Daily SMS checklist monitoring to reassess progression or resolution  

 

Two-week menu plan designed to contain all micronutrients, macronutrients and phytonutrients to boost immunity  

 

Customized nutrient supplementation for immune resiliency for two to four weeks 

 

Diagnostic recommendations

 

Functional nutrition physical examination (through submitted photos)  

 

Access to functional medicine doctors, nutritionists and health coaches 

 
Functional medicine is a form of alternative medicine that determines how and why an illness occurs. It restores health by addressing the root causes of a disease.   
"By addressing the root cause, rather than the symptoms, practitioners become oriented to identifying the complexity of disease. They may find one condition has many different causes and, likewise, one cause may result in many different conditions," said Rodel A. Lumbo, chief financial officer and chief operations officer of Go2Health, Inc., in an e-mail.  
Go2Health accepts COVID-19 positive asymptomatic patients (with or without comorbidities), COVID-19 positive patients with mild symptoms, or post COVID-19 survivors (with or without co-morbidities) with residual symptoms.   
Because the service is remote, Go2Health has patients from various locations such as Iloilo, Bacolod, Davao, Qatar, Dubai, and the US.   
"For COVID-19 patients, our program includes a personalized pack of nutraceuticals which we can ship anywhere within the Philippines," added Mr. Lumbo. "For outside the country, we provide the prescription for the nutraceuticals which the patient can procure in their own location country."  
MANILA  
COVID-19 teleconsult for kids (call 09479938210 from 8 a.m. to 6 p.m.)  
Home service lab works 

 

Drive-through lab works 

 

Outpatient imaging 

 
COVID-19 teleconsult for adults (call 09190653019 for Global City, or 09479938210 for Quezon City from 8 a.m. to 6 p.m.) Services are the same as for children, with the addition of medicine delivery. 
Post-COVID care clinic (call 09190653019 from 8 a.m. to 6 p.m.) — offers multidisciplinary consultation for patients who have recovered from COVID-19 
Direct access to St. Luke's consultants with a wide range of subspecialties

 

Follow-up assessment and recovery care for lingering or long-term effects of COVID-19 

 

Drive-through and home service lab works

 

Outpatient services and procedures. 

 
Care@Home (09985821357, 09985342768, 09999948594, or 0939919-7061; corpbusinessctr@stlukes.com.ph) assists companies in providing COVID-19-related care to employees. This program aims to provide immediate treatment for company employees experiencing COVID-19 symptoms. It includes teleconsultation, home service RT-PCR tests, home service lab works, and regular monitoring of health conditions. COVID-19 home care kits and medical clearances will also be provided to the patients.
MakatiMed@Home – a program for both COVID-19-related and non-COVID-19 related services, including:   
Diagnostic  
Blood tests or routine laboratory procedures (COVID-19 tests; basic laboratory tests like lipid profile and complete blood count; urinalysis and fecalysis) 

 

Electrocardiography (ECG) 

 

24-hour blood pressure monitoring 

 
Therapeutic  
Applied Behavioral Analysis (ABA) therapy

 

Occupational therapy 

 

Physical therapy 

 
Others  
Pneumococcal and flu vaccination 

 

Home visit 

 

Medical and nursing management 

 
Outpatient COVID Care – allows patients to stay home while receiving Cardinal Santos Medical Center (CSMC) healthcare services through teleconsultation.  
Patient screening, monitoring, and guidance are done daily with a primary care physician. Laboratory procedures are done in the hospital through scheduling of the attending wellness staff. Patients outside Metro Manila can avail of the CSMC COVID Assist specifically for laboratory procedures.  
Packages:     
COVID Detect – offered to patients who have had previous exposure to a COVID-positive patient but are asymptomatic, and for patients with constitutional, respiratory, and gastro-constitutional symptoms with no RT-PCR nasal swab yet. Inclusions: RT-PCR swab test (via home service), two-day monitoring with a primary care physician via teleconsult, COVID support kit and medical certificate. 

 

COVID Support – offered to confirmed COVID-positive patients with mild symptoms. Inclusions: COVID-19 laboratory panel, chest X-Ray, 14-day monitoring with a primary care physician via teleconsult, COVID support kit, and medical certificate.  

 

Comprehensive COVID Support – offered to confirmed COVID-positive patients with moderate symptoms. Inclusions: COVID-19 laboratory panel, chest X-ray, chest CT scan, 14-day monitoring with a primary care physician via teleconsult, COVID support kit, and medical certificate. 

 
MANILA AND CEBU  
Clients can book COVID-19 services such as antigen nasal swab rapid tests, antigen nasopharyngeal rapid tests, RT-PCR, and COVID-19 antibody tests. Those whose test results are positive are given a free teleconsultation with a Zennya doctor, who can send a prescription, issue a medical certificate, and prescribe COVID-specific blood panel tests.   
After the quarantine period, another telehealth consultation is recommended to clear the patient from quarantine.  
Zennya also offers business-to-business COVID-19 services to corporate clients. These services are mass testing in offices, large scale COVID-19 vaccinations, and back-to-work services where employers can track symptoms, exposure, and risk levels of all employees.   
"Our app's GPS trackers also allows for contact tracing among employees inside their offices," said Gabrielle M. Floirendo, head of marketing of Zennya Health's business strategy team, in an email. "We also have unique data regarding positivity rates for PCR and antigen tests, and heat maps showing areas where positivity rates are high based on our client's results."  
VISAYAS   
QualiMed Hospital Iloilo's COVID-19 home care program, Covid Care Package, includes tests and medicines specifically tailored for mild to moderate cases of Covid-19 plus teleconsultation. The hospital said its hospital pharmacy is dispensing molnupiravir for the treatment of mild to moderate COVID-19 cases.  
The Vicente Sotto Memorial Medical Center (VSMMC) set up the Cebu COVID-19 Telegabai in August 2021 to provide medical advice to people with COVID-19 concerns and integrate the different health systems responding to the COVID-19 response. Its Facebook page is manned by volunteer healthcare workers. 
"Patients may also access the services through cellphone hotlines because barangay captains have expressed that many of their constituents have no access to social media," said Dr. Helen V. Madamba, chief implementer of the VSMMC COVID-19 health facility. 
An individual who is assessed by the platform's medical specialists as being "COVID-19 suspect" is contacted by the team every day until the end of his/her quarantine or isolation period. This is to ensure that the patient's symptoms do not progress and necessitate admission to isolation facilities or hospitals.   
The Cebu COVID-19 Telegabai was patterned after the Philippine General Hospital's Telegabay and the Office of the Vice President's e-Konsulta program. Filipinos outside of Cebu can also use the service. 
MINDANAO  
Davao Doctors Hospital

(call the telemedicine hotlines at 09175045142 and 09175045143, or the COVID hotline on Viber at 09457068348) 

 
Davao Doctors Hospital (DDH) launched its COVID-19 Homecare in September 2021 upon approval from the city government.  
According to Leo Francis L. Silva, DDH assistant director for nursing services, the current increase in the demand associated with Omicron is felt with the number of enrollees that the hospital has.  
"However, we noticed that more patients now are experiencing mild symptoms and do not have worsening symptoms that indicate admission," he added in an e-mail.  
Patients enrolled in the home care program are monitored at home by DDH's homecare team, each with a designated attending physician, and assisted by a telemedicine nurse who does the daily monitoring of vital signs.   
"An adult patient shall be assigned with either a 5-day or 10-day monitoring period, depending on the doctor's assessment," said Asuncion Ramos-Alpas, team lead for the COVID-19 Homecare Project, in the same email. Pediatric patients can moreover avail between a three- to seven-day monitoring period based on their doctor's preference.  
The program also offers a basic homecare kit with gadgets such as a thermometer and pulse oximeter, as well as a medicine delivery service.   
"For now, we are only accepting patients residing in Davao City," Ms. Alpas said. All patients are managed by their designated referral centers, which in Davao is the Southern Philippines Medical Center (SPMC).   
"This means that, [if they are Davao City residents, and] should their condition require admission, they have an option to admit in DDH or SPMC," she added. 
Manuel J. Santos Hospital (MJSH) has LabExpress, which offers home laboratory extractions (such as rapid antibody and rapid RT-PCR), and MedExpress, which delivers medicines to patients' homes. Both are available for residents of Butuan City.  
"The LabExpress team normally start their day doing the regular and COVID-19 lab tests prescribed by attending physicians," said Ralph Jones T. Ciencia, MJSH chief revenue officer, in an e-mail.  
Once the laboratory results come out, LabExpress links with MedExpress, and the prescribed medications are then delivered to patients' homes via a third party. 
The hospital's pharmacy updates its list of COVID-19 medicines for the needs of its admitted patients.