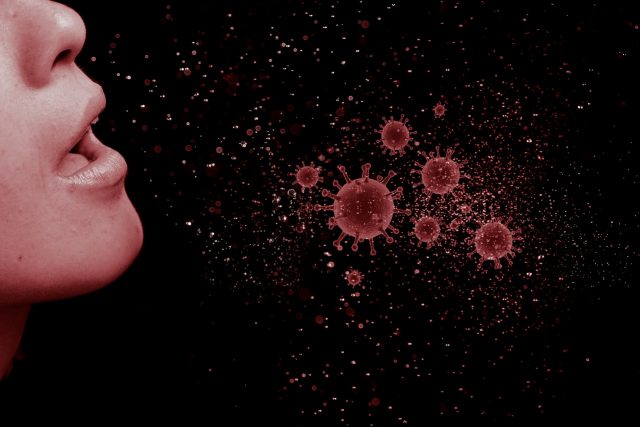 By Brontë H. Lacsamana 
DON'T DISREGARD a sore or scratchy throat, health experts said on Friday, as it may be an early sign of the highly transmissible Omicron variant. 
Those with mild to moderate symptoms, like fever, colds, cough, body pains, headache, and sore throat should immediately isolate and use telemedicine services so as not to increase risk of transmission in public.  
"If you start to have symptoms, do not go to work, do not ride on public transport, and do not go to the mall," said Dr. Teodoro J. Herbosa, special advisor of the National Task Force for COVID-19 (coronavirus disease 2019).   
Asymptomatic, mild, and moderate patients must isolate for 10 days while severe and critical patients must isolate for 21 days, according to home quarantine guidelines released on Friday by the Department of Health in light of the rise in hospitalizations due to the surge in COVID-19 cases.   
Household members should follow minimum public health standards at home, like wearing face masks, proper hand hygiene, and physical distancing of at least one meter away from others.  
With these protocols, an overwhelmed health system can be avoided, as hospital utilization is at 40% or 50%, according to Mr. Herbosa. 
'CAUTIOUS OPTIMISM' 
Based on past surges, the Philippines may reach its peak of coronavirus cases in January or February, according to a panel. 
"Note that the mixture of the holiday season, ongoing Delta, and potential Omicron are factors that brought us to where we are today," said Dr. Benjamin G. Co, a pediatric infectious diseases expert, at a webinar on Jan. 7. He added that cautious optimism is the way to go, noting that the surge "should end somewhere."  
On Monday, the country recorded its highest daily number of infections of more than 33,000. On New Year's Day, the Philippines saw over 3,600 cases, following an average of under 500 infections pre-holidays. The National Capital Region (NCR) is under alert level 3 until Jan. 15.  
Since Omicron is the latest variant of concern, information is still limited as to whether vaccines will be effective against it. However, the currently available vaccines offer significant protection against severe disease and death, said Dr. Co.   
"How to protect against Omicron? Reduce our risk of exposure to the virus by responsibly making sure that our mobility is well thought of," he said.  
Fredegusto Guido P. David, a University of the Philippines scientist and OCTA research fellow, suggested that the dramatic increase in cases and "critical-level" positivity rate of over 50% in the NCR could indicate a similar situation as South Africa. There, the rise in cases was followed by a steep decrease.  
"That's the best-case scenario for the Philippines," he said. "It's possible that we could be closing in on the peak but we just don't know."  
On Jan. 9, Mr. David tweeted more cautious optimism: "We will know in the next few days if the positivity rate is indeed slowing down … If the increase in positivity rate is slowing down, then the peak in the NCR might occur within the week. Let us hope that is the case."