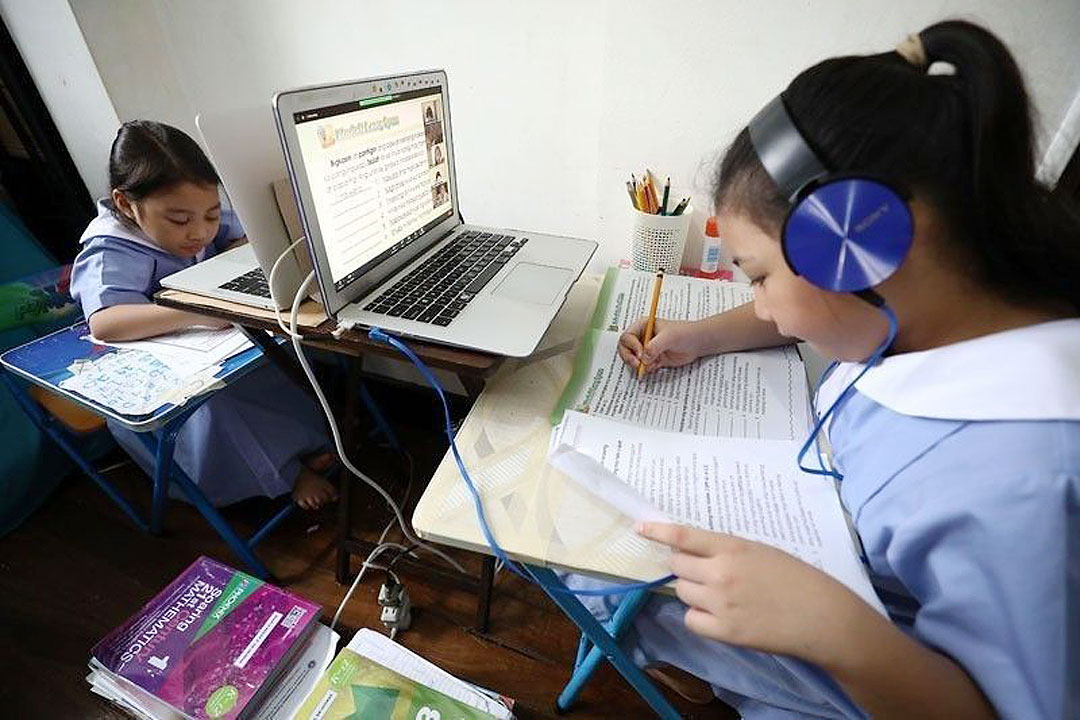 Learning loss is at an all-time high due to the lockdowns in the pandemic forcing unfamiliar, inaccessible ways of learning onto students, especially in the Philippines. To mitigate this, distance learning modalities must be improved, according to officials from the Department of Education (DepEd) and United Nations Children's Fund (UNICEF).
"We have to acknowledge that distance learning modalities are not perfect," said UNICEF Philippines' chief of education Isy Faingold, at a Dec. 9 roundtable on learning continuity amid the pandemic. "International development organizations must continue working together and supporting DepEd to continue strengthening distance learning modalities for the present and for the future."
The Basic Education-Learning Continuity Plan (BE-LCP), which DepEd first implemented in 2020, has been subject to improvements the past few months.
Roger B. Masapol, director of the department's planning services, shared that they streamlined the K-12 curriculum, reduced the competencies to almost 50%, and adopted different learning modalities based on the choices of parents. The choices include modular (printed or digitized), online learning, radio and television-based instruction, or a combination of these (blended learning).
During enrollment last year, DepEd conducted a survey among parents, which revealed that 87% chose the printed modular learning modality for their children. It reflects most Filipinos' lack of access to other modalities, explained Mr. Masapol.
"The uncertainties will be the new environment, and the new ways of delivering education must be responsive to these realities," he added. "We will never go back to pre-pandemic situation, to purely face-to-face. It must now be largely blended."
UNICEF's Mr. Faingold assured that collaboration has played a huge part in the development of blended learning in the country, from the provision of resources for children with hearing and visual impairment to the distribution of laptops and tablets to rural schools in various regions.
RIGHT TO EQUITABLE ACCESS
A recent global study conducted by the World Bank, UNICEF, and the United Nations Educational, Scientific and Cultural Organization (UNESCO) revealed that learning loss due to the pandemic is higher than expected, with this generation of students risking a loss of $17 trillion in lifetime earnings in present value.
The European Union's Ambassador to the Philippines, Luc Véron, said during the roundtable: "It is important for all sectors, from the government to NGOs [nongovernment organizations], international organizations, businesses, academe, and local communities to join hands to take care of the well-being of the children."
Even parents must not be excluded from this spirit of collaboration to improve access to education, according to Wilfredo O. Rodriguez, the president of the National Parents-Teachers Association (PTA) Philippines.
"We need education, training, and orientation for parents to better assist students," he explained. "In the PTA what we are doing [is] we are involved in the delivering of modules. We are also always in constant communication with teachers in the frontline."
More urgently, Filipino parents are calling for the immediate reopening of face-to-face classes, he added. UNICEF's Mr. Faingold agreed with this, pointing out collaborations with DepEd on producing heat maps to guide strategy for resuming in-person classes.
On helping more disadvantaged students, he suggested identifying the level of learning loss in order to put in place the best evidence-based remedial programs.
"Extending instructional time to more hours of classes, extending the school calendar, developing self-guided programs, or small group tutoring — all of these can have special targets for more disadvantaged students," he said. — Brontë H. Lacsamana