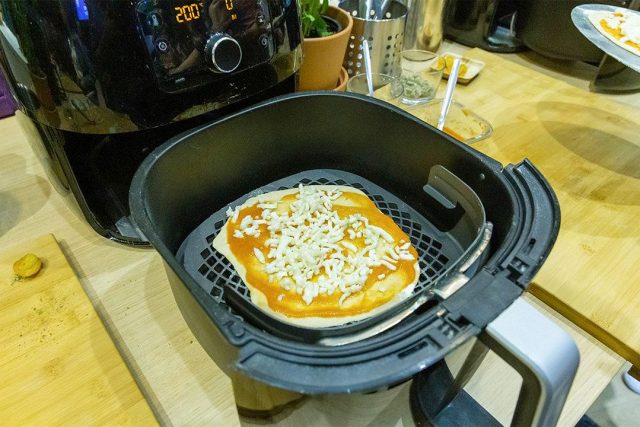 WITH THE growing adoption of healthy lifestyles in the Philippines and the rest of Southeast Asia, Philips foresees double-digit growth in air fryer sales, according to Ipek Akinci, Philips Domestic Appliances' country manager for Singapore, Malaysia, Philippines, and Emerging Markets.   
"With more people staying home and discovering their inner home cook, we are seeing consumers wanting to cook meals using little to no oil, all signs point to the air fryer becoming a mainstay on top of kitchen counters across the world," Ms. Akinci said. 
An air fryer — a countertop device that circulates heated air with a fan to fry, grill, or bake food — reduces calorie intake since it uses less fat.  
The kitchen appliance has become so common that Merriam-Webster added the term "air fryer" to its dictionary this October, 11 years after the first air fryer was introduced at a German consumer electronics fair in 2010 by Royal Philips.  
"Air fryers can help individuals eat healthy, given that they use little to no oil [with] this equipment," said Christian Angelo Cruz, a registered nutritionist-dietitian and founder of Vegan Strong Philippines, to BusinessWorld. "Regular frying makes the batter absorb more oil, resulting in an increased consumption of oil and fats, which may lead to cardiovascular-related problems."  
Any type of food that can be fried can work with air fryers — from potatoes to chickpeas to tofu.  
"Air fryers help decrease the caloric content of food, as compared to regular frying, by 70–80%," said Mr. Cruz. "There are a number of harmful chemicals that regular oil frying produces that an air fryer can help prevent. One example is the chemical acrylamide, which is produced when you fry starchy food."  
Acrylamide, known to cause cancer in animals, is used to make the substances necessary for the production of paper, dyes, and plastics. Air fryers reduce the amount of acrylamide in frying potatoes by up to 90%, according to a 2015 study published in the Journal of Food Science. 
Like any kitchen device, air fryers are only as healthy as the food that is put inside it. According to Cleveland Clinic, air fryers do not remove the saturated fat from bacon, hence opting for healthy fare like lean proteins is still ideal.  
Healthier Product Reformulation in the Philippines, a report from the Food Industry Asia released in November, found that 99% of Filipino consumers have an interest in adopting healthier eating habits. The key areas for diet improvement noted by the respondents were eating more fruits and vegetables (41%), as well as reducing the intake of salt (34 %), sugar (32%), and fat (32%). — Patricia B. Mirasol